Drake And 21 Savage Open It's All A Blur Tour In Chicago, Setlist Revealed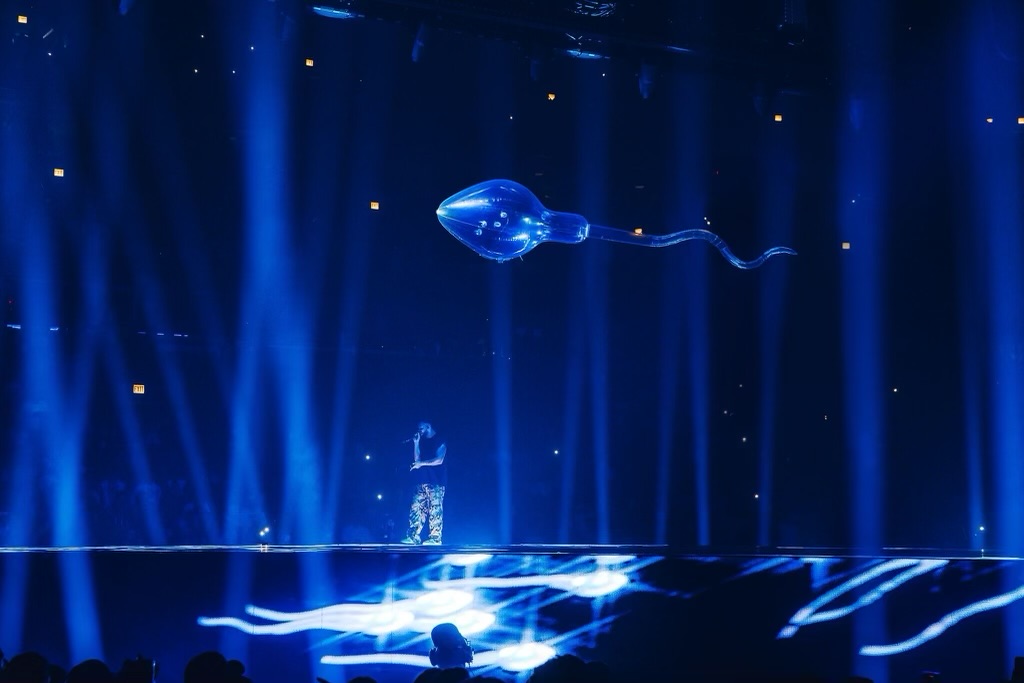 Drake And 21 Savage Open It's All A Blur Tour In Chicago, Setlist Revealed
7416
Drake and 21 Savage opened their long-awaited It's All A Blur tour in Chicago on Tuesday night (July 5). The Her Loss duo delivered several of their hits from the last few years, as well as some throwback bops.
The Toronto superstar opened the show with "Look What You've Done" from his 2011 album Take Care, performing the record on a couch while a hologram of his teenage self sat next to him. From there, he got into songs like "Marvin's Room," "Over," "Headlines," "Started From The Bottom," "Sicko Mode," "God's Plan," and more. The GRAMMY winner closed his initial set with tracks from the 2022 LP Honestly, Nevermind and his April single "Search & Rescue" before the Slaughter Gang CEO took the stage.
The Atlanta rapper took things in a menacing direction, opening his set with "Red Opps" and "Don't Come Out The House." Later on, he delivered his 2016 breakthrough records "X" and "No Heart" before closing his individual portion of the show with "Bank Account."
Finally, the "Sneakin'" duo joined forces on stage for "Knife Talk," "On BS," "Spin Bout U," "Jimmy Cooks," and "Rich Flex." Drake ended the night with "Legend," the opener to his 2015 mixtape If You're Reading This It's Too Late, just like he closed his Apollo shows back in January. Check out the full setlist in the tweet above.
Another major feature at the Chicago tour stop was a large statue of the late Virgil Abloh, a close friend of The 6 God, throwing a paper airplane. During one part of the show, sperm cells floated around the stage, which caused an uproar on the internet.
The tour was originally supposed to begin on June 29 in Memphis, but Drake and 21 postponed that show and the July 1 show in Columbus, Ohio. OVO Sound representatives told Vulture that this sudden change was due to DJ Prince, the tour DJ, having health complications related to cancer.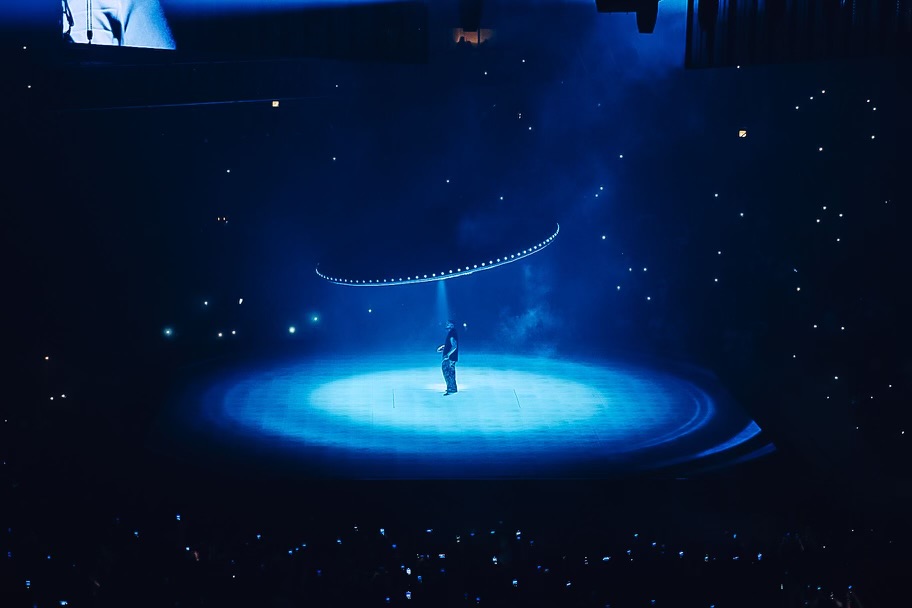 The tour continues on Thursday night (July 6) in Chicago before they make two-night stops in Detroit and Boston over the next week. Drake will be alone for the Montreal, Quebec, Canada dates on July 17 and 18 before 21 Savage rejoins him for a seven-night marathon at the Barclays Center and Madison Square Garden in New York City.