Drake Takes Shots at Pharrell & Pusha T on Travis Scott's 'Meltdown' From 'Utopia'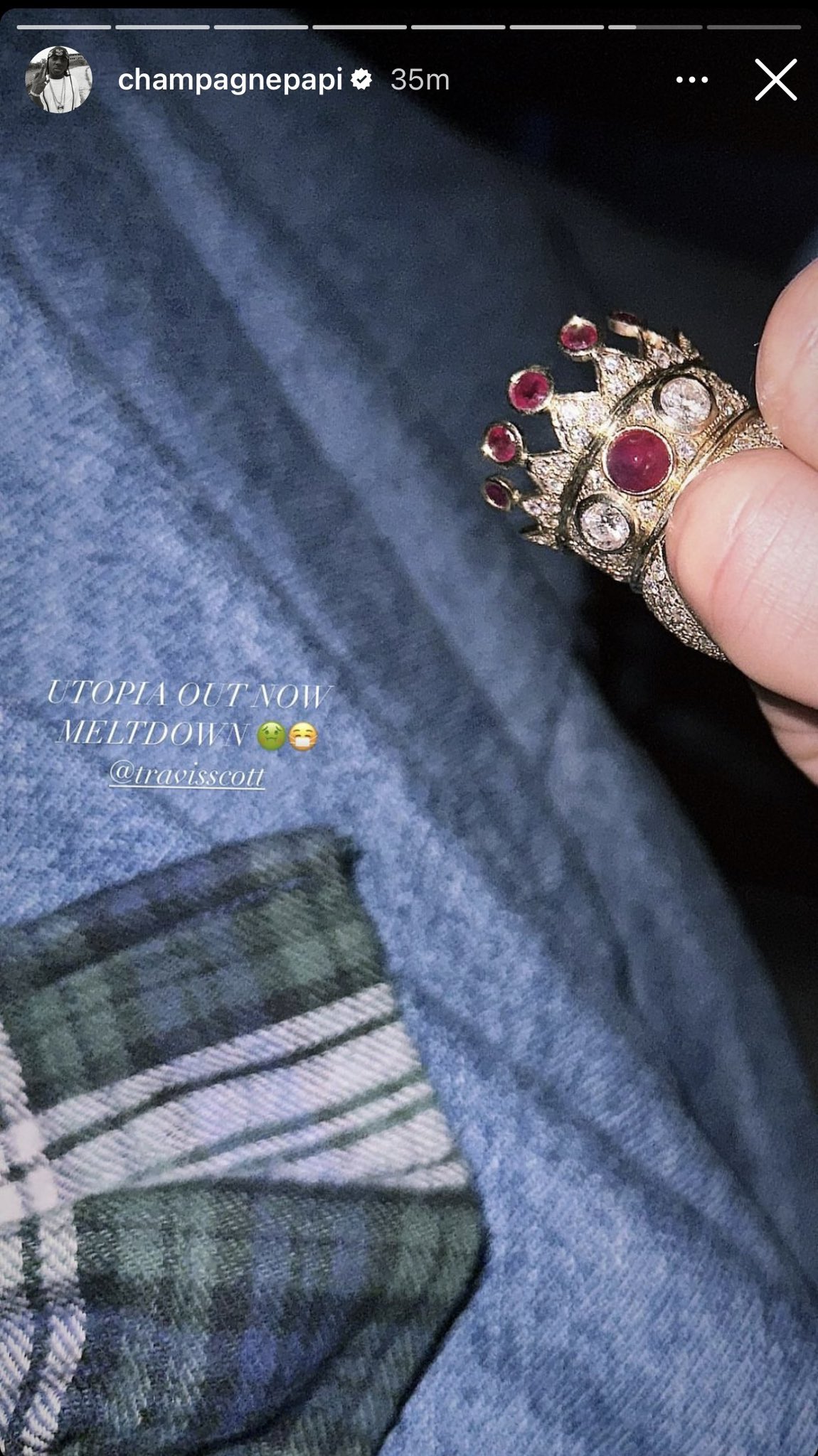 Drake Takes Shots at Pharrell & Pusha T on Travis Scott's 'Meltdown' From 'Utopia'
7725
Drake is featured on Travis Scott's new album Utopia (see full production credits here), assisting La Flame on the song 'Meltdown'.
And it looks like Drizzy went into the record war ready as he apparently takes shots at both Pharrell and Pusha T on it.
"Man, f**k all that spinning the narrative shit/I melt down the chains that I bought from your boss," Drake raps on the song which is produced by Boi-1da alongside Coleman, BNYX, Vinylz and Tay Keith. "Give a f**k about all of that heritage shit/Since V not around the members done hung up the Louis/They not even wearing that shit."
Earlier this year, Drake purchased jewelry that belonged to Pharrell which included his skateboard pendant. He even wore the nearly $3 million worth pieces in the video for 'Jumbotron Shit Poppin' from Her Loss. On the second line, he says no one is fond of Louis Vuitton anymore after Virgil Abloh's passing.
[embedded content]
Drake also put up a story where he is seen wearing 2Pac's ring that recently sold for $1 million. The gold, ruby and diamond ring was sold at Sotheby just on Tuesday and it looks like Drizzy is the buyer of it. Sotheby's pre-sale estimate of between $200,000 and $300,000 and becomes the most valuable hip-hop artifact ever sold. It was worn by Tupac Shakur during his last public appearance, at the MTV Video Music Awards on September 4, 1996.