Drake says Nicki Minaj will be on upcoming "For All The Dogs" album [VIDEO]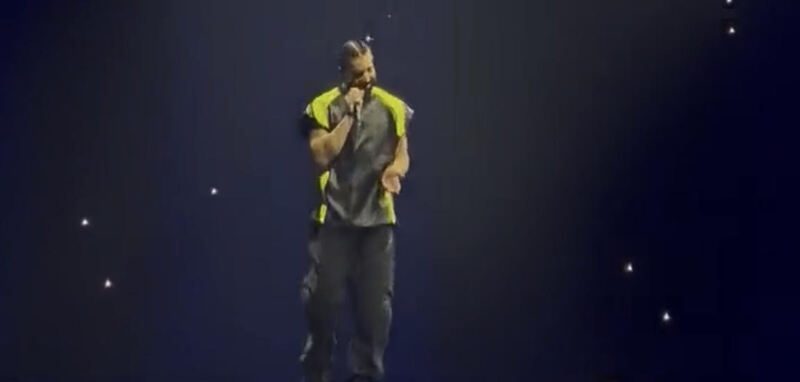 Drake says Nicki Minaj will be on upcoming "For All The Dogs" album [VIDEO]
7313
Drake reveals that Nicki Minaj will be on "For All The Dogs" album
Earlier this week, Drake kicked off his "It's All A Blur" Tour in Chicago, at the United Center. Drake is also joined by 21 Savage for this tour, as the dates were announced this past spring.
Furthermore, Drake and 21 went on to perform in Detroit, on Saturday night. This took place inside the Little Caesars Arena. During this performance, Drake also went on to announce during the show, that Nicki will appear on his upcoming "For All The Dogs" album. This will be the first time that Drake and Nicki have had a record together since "Seeing Green" with Lil Wayne, which appeared on Nicki's extended version of her 2009 "Beam Me Up Scotty" mixtape in 2021.
Drake initially announced the For All The Dogs album last month. That came after releasing his new poetry book, "Titles Ruin Everything." However, no official release date for For All The Dogs has been revealed just yet. The anticipation of this project comes after Drake dropped two albums in 2022, which included two number one albums. Those were "Honestly, Nevermind" and the joint project "Her Loss" with 21 Savage.
Drake reveals at his Detroit show that @NickiMinaj will be featured on his upcoming album.

This will mark their first collab in 12 years. pic.twitter.com/TkKBUOtoPO

— Buzzing Pop (@BuzzingPop) July 9, 2023
Drake reveals that Nicki Minaj will be on "For All The Dogs" album