Dog bursts through closed door and chases DoorDash worker [VIDEO]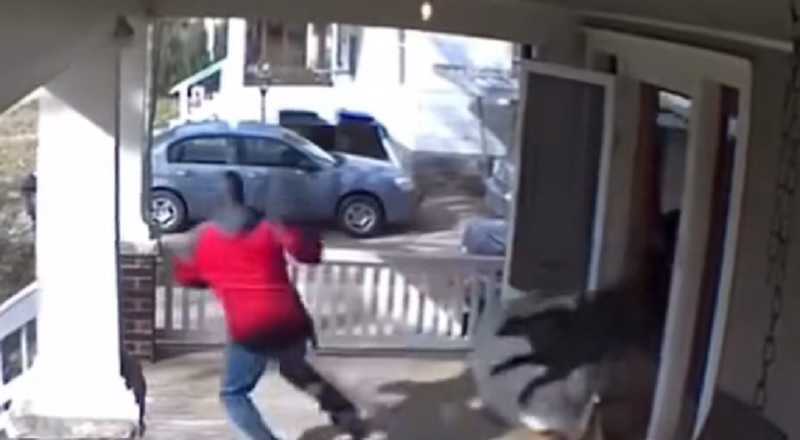 Dog bursts through closed door and chases DoorDash worker [VIDEO]
6489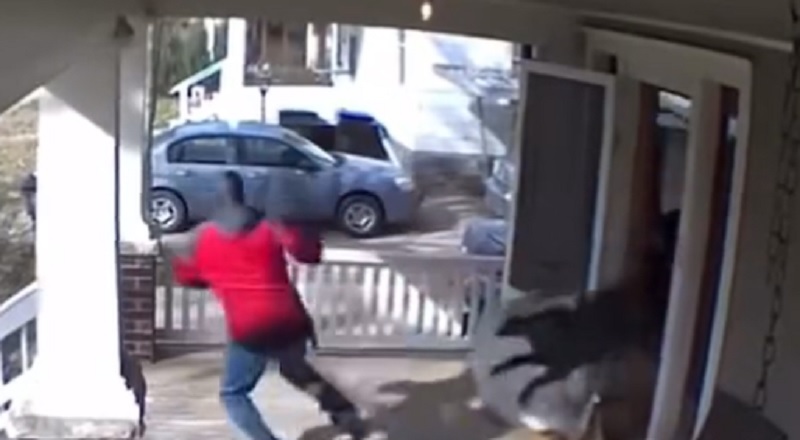 Dog bursts through closed door and chases DoorDash worker
Delivery work is some of the most dangerous work there is. Having to go to random people's homes to deliver products is always a risk. As a result, there is always someone being chased. Normally, the delivery workers are being chased by some kind of dog. However, no delivery worker was chased by a dog like this guy delivering for DoorDash was. As soon as he put the food down, this man had to run for his life.
Danger is always literally right around the corner. Most people just have the fortune of not having to experience it. However, that doesn't mean it can't happen to him. In the case of this DoorDash driver, he ended up catching all of it. Right when he went to leave the food, he ended up having to do more than he anticipated to get back to his car. In the end, he made it back to his car safely, but that was no thanks to his customer.
A viral video has shown a man dropping off food for his DoorDash customer. Unlike some previous employees for DoorDash, this man didn't go viral for demanding a tip. Instead, all he did was drop the food down. Before he could finish ringing the doorbell, a gigantic dog came bursting through the screen door. With the door being closed, the man initially thought he had nothing to worry about. However, as the dog came for him, the man quickly got out of there.
Dog bursts through closed door and chases DoorDash worker