DJ Khaled Announces Golf Classic With We The Best Foundation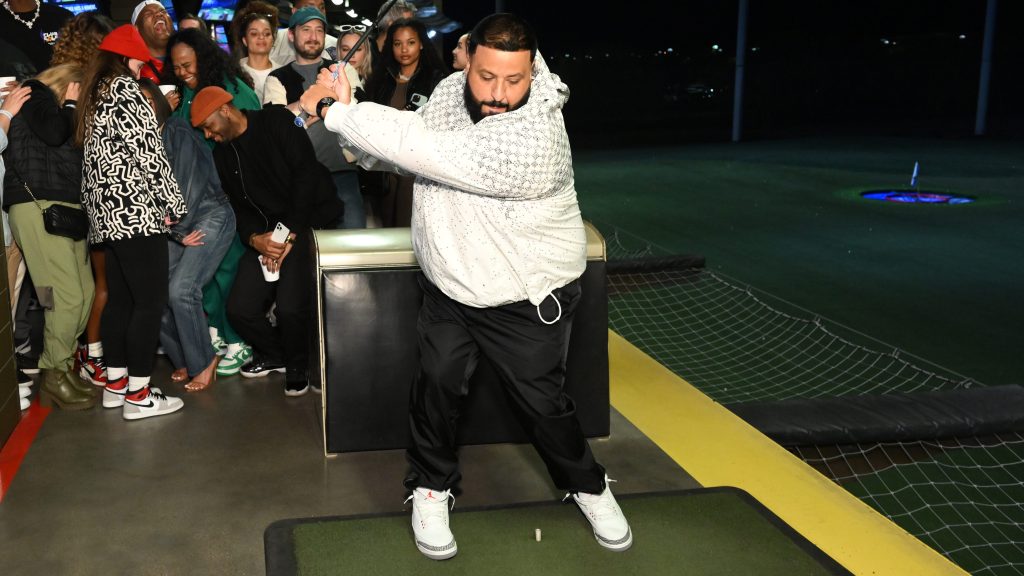 DJ Khaled Announces Golf Classic With We The Best Foundation
6180
DJ Khaled is putting his philanthropic foot forward with the announcement of the We The Best Foundation Golf Classic. The Jordan-backed sporting event will take place on Thursday (July 20) at the Miami Beach Golf Club. In the words of Khaled, he and his famous friends will "Golf for a great cause" as proceeds will benefit the WTB Foundation and its efforts in education, the arts, and more.
"I had this incredible vision to combine my love of golf with my love to help others. So, it's my honor to invite you to the inaugural Jordan x We The Best Foundation Golf Classic!" Khaled captioned an Instagram post promoting the Golf Classic.
"I'm so excited to host the golf classic in my city Miami! While enjoying a day of fun, we'll also be raising funds to benefit the We The Best Foundation, where we aid underserved communities to be their best."
In a press release obtained by Billboard, Khaled will present a few events leading up to the Classic, including a VIP reception with sponsors and special guests on Wednesday night (July 19), followed by registration and breakfast the following morning, and celebrity introductions an hour later. The main event will start at 9:30 AM with an awards reception at 2:30 PM.
Per outlet, Khaled stated, "Just to be out on the golf course with close friends and family of mine is a blessing. Giving back makes it even better. I can't wait to see you all at the first-ever We The Best Foundation Golf Classic. We're starting something very special here while introducing the sport of golf to a wider community."
In May, the God Did producer told Golf Digest, "God put me on that golf course. I went and played with my neighbors and some friends. It was so beautiful. We had so much fun, and for not playing in such a long time, my swing was there; I was hitting them. God was telling me, 'Yo, Khal, watch what we gonna do now. We're gonna get you more focused.'"
He added, "Golf taught me to be more calm — not changing who I am because I have a lot of energy but the way I deal with things. Take time. Don't trip. Don't work off your emotions. Something that used to irritate you, brush it off, keep it moving. Go hit another nine holes." 
Take a look at the We The Best Foundation Golf Classic promo above and him challenging Hally Leadbetter to a 3-Hole Match with Golf Digest below.