Denzel Curry 'Melt My Eyez See Your Future' Is An Introspective Return To Basics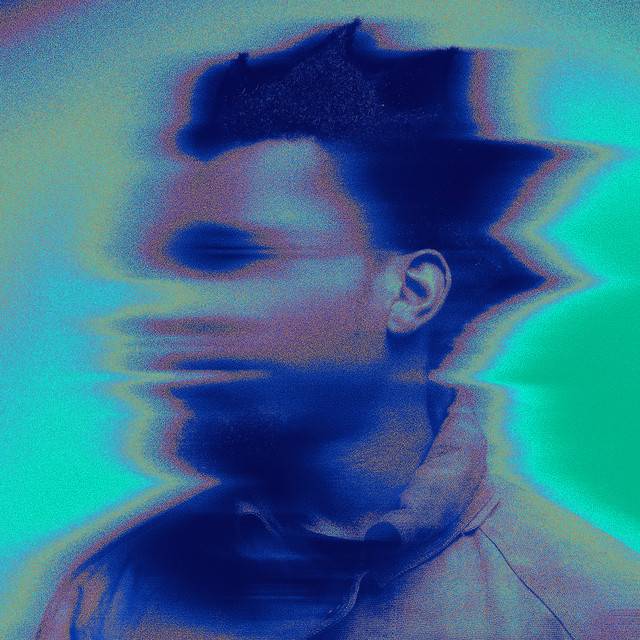 Denzel Curry 'Melt My Eyez See Your Future' Is An Introspective Return To Basics
78
Like all of history's great art, Denzel Curry's latest album, Melt My Eyez See Your Future, was inspired by the second season finale of The Mandalorian. Its originator, Denzel Curry, the 27-year-old anti-commercialist, stated that the appearance of Luke Skywalker (sorry to anyone still working their way through it) inspired him to become the one rapper "with a green lightsaber." For those unfamiliar with Star Wars canon, green lightsabers are traditionally wielded by Jedi with friendly, helpful, and cooperative attitudes. 
But Curry strays far from these heroic values, opting instead to play the gritty anti hero that rap deserves. He took on this role beginning in 2018 with TA13OO, a dark and introspective record where Curry opted for ambition over mastery.
His blow up came from tying anime and pop culture references to mosh pit ready anthems such as "Ultimate," a track that gets crowds going without sacrificing a catchy hook. Since then, every album of his has been a different theme and sound, becoming a sonic chameleon.
Melt My Eyez follows this pattern by featuring Curry on jazz rap and boom bap production, a move he dabbled with on his last project Unlocked. He dials down the metal and screamo influence to a cold whisper, similar to Vince Staples self-titled but not as dead eyed and nihilistic. It's an interesting step for Curry that shows his versatility but also mutes some of his greatest gifts. But the other tools in Curry's kit, like pop culture references, concise introspection, social commentary, elaborate boasts and imaginative one liners, are strong enough to support the album.
This album features dozens of memorable verses, choruses and beats. But unfortunately, they don't often coexist. One example of Curry firing on all three cylinders at the same time is the fantastic "X-Wing." The stream of consciousness lyrics and precise delivery on the verses showcase melodic brilliance, the beat sounds like Gunna's best instrumental got a PhD and the chorus is entrancing, leading to another technically sound and intellectually stimulating verse from Curry. "We was out dodgin' bullets and cameras/When you broke, n-ggas won't throw slander/Get money, now your ass can't stand us."
"Worst Comes To Worst" has a beat that would make the Reverend from Footloose pistol whip a senator and dance over his unconscious body. Curry's verses are exceptional as he opens up about his paranoia from seeing his friends die young: "But to stay at home, examine yourself, there's low voices/Gettin' higher as the fire ignites the end of the blunt/Wonderin' am I gon' make it to see the end of the month?" "Troubles" features one of T-Pain's best features of the last decade, and a sunny, warbling beat listeners could get lost in. Rico Nasty, JID and Curry unleash lyrical cataclysms on "Ain't No Way," tactically laying down their verses like a Hip Hop Cerberus.
But some songs have more copper than others. "John Wayne," with its monotone, aggravating chorus and headache-inducing beat, is one of the worst tracks on the project. "Zatoichi" has more energy than substance, and is overall disappointing for a Denzel Curry/slowthai collab. The intro, "Melt Session #1" is sonically uninteresting, despite setting the tone for the inner self reflection of the album.

Melt My Eyez feels like Curry being true to himself, making an album for him and no one else. It's not an ambitious but heavy-handed declaration of truth (TA13OO), nor is it an all-encompassing love letter to his home state (ZUU). It's just a rap album, albeit a very good one, and it shows just how dynamic and forceful Denzel Curry can be when he releases himself from the poisonous burden of perfection.
REPEAT ME
FAN FEEDBACK
I swear I'm the only SOL NFT guy here who loves listening to Denzel Curry

— Kirk《TYR》? (@0xKirk) April 11, 2022
New denzel curry not mid but thats about it

— Dennis Munoğlu (@DennisMunoglu) March 28, 2022
This really makes me sad, @denzelcurry curry prolly dropped the best album of th year so far, up there with Tana Talk 4 and Few Good Things, just said the units are that low, Denzel 1 of the best and he deserves more recognition https://t.co/E9b3JwuFa9

— Connor (@Connawyd) April 1, 2022