Dead Prez Reveals That Black Thought Will Appear On New Album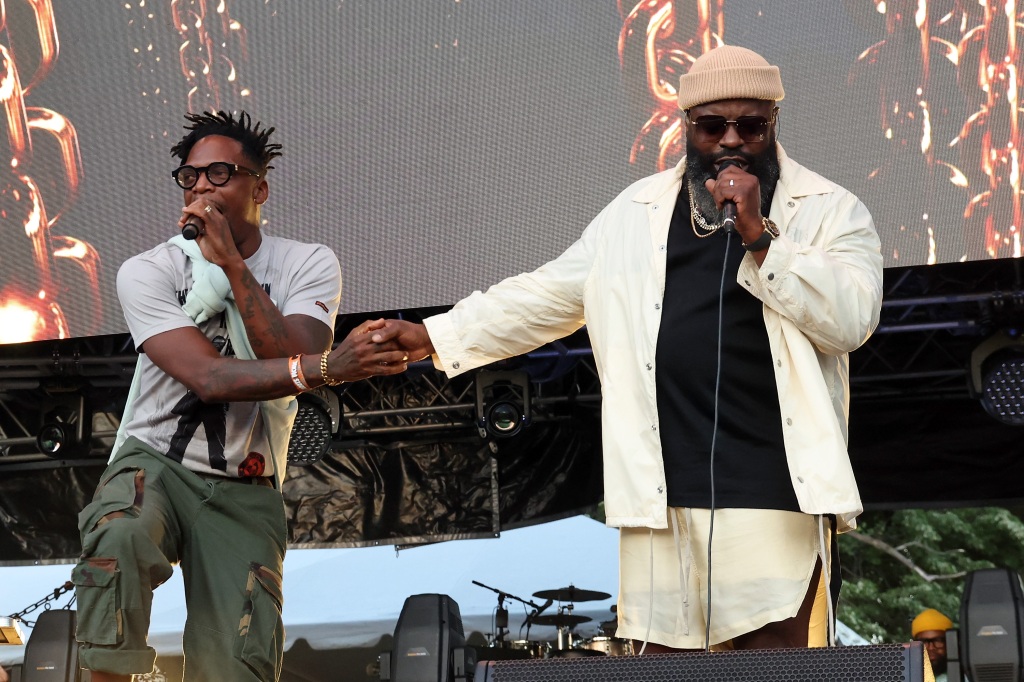 Dead Prez Reveals That Black Thought Will Appear On New Album
6283
Dead Prez has revealed new details regarding their forthcoming album, sharing that the project will include an appearance from Roots member Black Thought. On Wednesday (June 21), the group announced the news on their official Instagram account, including a photo of members M-1 and stic.man standing in a studio alongside the Philadelphia born lyricist.
In the caption, the duo urged their followers to help "spread the word" of the pending collaboration between the two acts. "New @deadprez x @blackthought on the way! #albummode #deadprez," the post read.
M-1 and stic.man last dropped a full-length effort in 2012, their third studio album Information Age. The project was initially made available solely digitally, but was later released physically the following year. In October 2022, the duo spoke with Rock The Bells about getting back in the studio with one another after having pursued individual efforts during their "hiatus" as a unit.
"The camaraderie in the group is hot," stic expressed at the time. "I think the 'hiatus' — which it isn't really; we've each been doing crazy sh*t in between time individually — was needed. We needed to take a pause, rest, let it breathe, process, let other people speak, learn, live. When the energy feels right and the inspiration is not forced and there's nothing compelling you to do it except the energy itself, that's when you feel it."
He confirmed that producer Sean C has been working with them on the project, which has yet to receive a release date. While M-1 wouldn't divulge too many details, he said that fans can expect the group's core collaborators to be in the fold and revealed some of the producers who could potentially contribute to the album.
"I can't give away too much, but I can say the team is back. The band is back together and the boys are back in town. We're working with some of the people we've worked with over the years to cultivate the sound. We're working with some really formidable guys. From the Loud reunion, I had the chance to speak to some of the best producers — people like Juicy J, RZA and Pete Rock, a Loud affiliate. They got really excited. Everybody wants to throw us some production," he said.
Dead Prez has released three studio albums during their career and are most known for their classic debut project, Let's Get Free, which spawned the hit single "Hip-Hop." The track surged in popularity after being used as the theme for comedian Dave Chappelle's Chappelle's Show.