Daniel Caesar And Mustafa Reflect On Better Days In "Toronto 2014" Video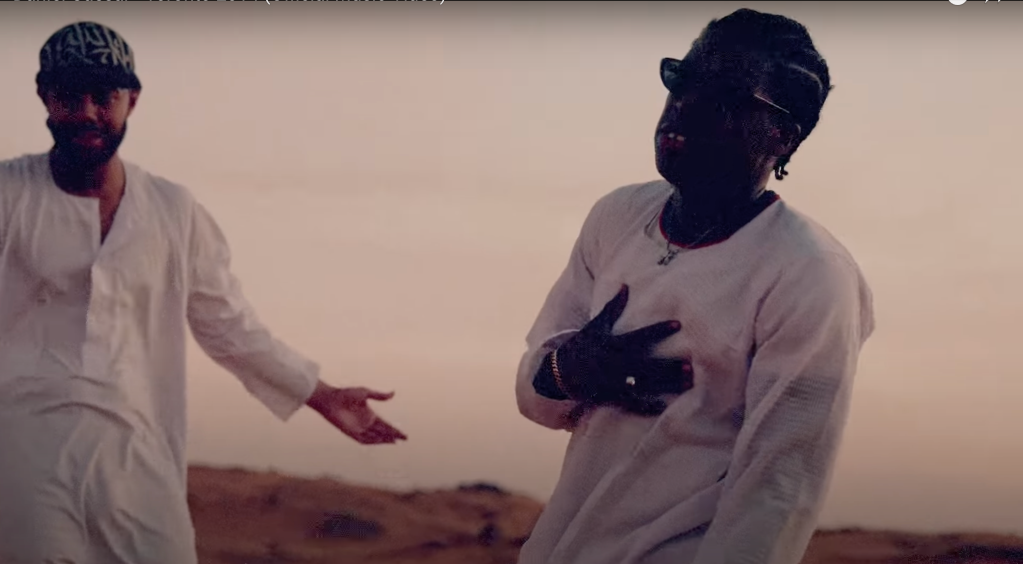 Daniel Caesar And Mustafa Reflect On Better Days In "Toronto 2014" Video
7210
Daniel Caesar and Mustafa have a craving for the better days of their past. The two take a journey down memory lane in the new music video for "Toronto 2014."
The visual, shared on Tuesday (May 30) provides a glimpse of the 28-year-old's life, including flights with his friends and playing guitar. Footage and photos of his childhood are scattered throughout the video as well, which further the dichotomy of the present-day singers enjoying the spoils of the current times while reflecting on the lives that they used to live.
Mustafa delivers the first verse, singing "If I could only find my way through space-time/ Back to when I was happy being me/ They live and we-" before Caesar jumps in and cuts him off, though he continues the theme of reminiscing. "I can hear the bells ringin', remindin' us why/ We're still here singin', it's Father Time/ We're stuck in The Matrix, living a lie/ I'm not afraid to die."
"Toronto 2014" is the latest music video from Daniel Caesar's third studio album Never Enough. The 15-track LP came out in early April and features Ty Dolla $ign, Omar Apollo, and Serpentwithfeet. It was followed by an additional three tracks on the bonus version days later, with Summer Walker appearing on "Always" and Rick Ross on "Valentina."
Never Enough closed off a nearly four-year hiatus from the GRAMMY winner's sophomore album Case Study 01. The June 2019 LP featured Brandy, Pharell Williams, John Mayer, and more.