CyHi 'EGOT' Shakes The Rust Off With A Mostly Pleasant EP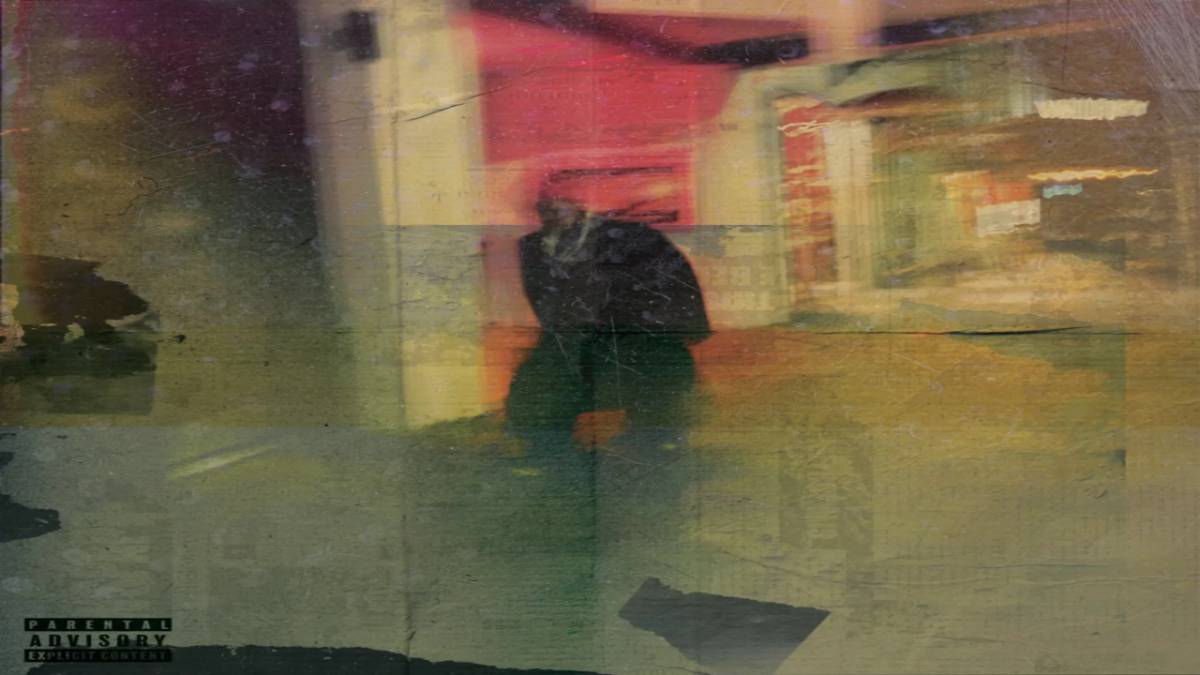 CyHi 'EGOT' Shakes The Rust Off With A Mostly Pleasant EP
55
Of all the rappers who dropped a career-defining verse on Kanye West's My Beautiful Dark Twisted Fantasy, CyHi (formerly the Prynce) is easily the most overlooked. The ghost writer turned rapper has fought tooth, nail, freestyle and tweet for the respect he feels owed for his decade of hits penned behind the scenes.
Despite years of hype and the full backing of G.O.O.D music, his debut album, No Dope On Sundays, charted at a respectable but unglamorous peak of No. 65 on the Billboard 200 back in 2017, casting a dark shadow on CyHi's prospects for stardom. Further issues outside of the booth plagued CyHi, including an attempt on his life in 2020, which he narrowly survived.
With all this turmoil, some rappers may decide to take the money and recuse themselves from the game. But CyHi isn't ready to stop. No longer desiring to be one of the biggest rappers in the world, his new project, EGOT the EP, showcases a veteran whose main goal is to make the music he wants to make. It's a brief and solid display of wordsmanship that plays entirely to CyHi's established strengths and revels in taking next to no risks.
CyHi tried his hand in album building on No Dope On Sundays. There were glossy features, overarching messages and rallying cries abound. With G.O.O.D Music's army of producers, engineers and popular feature artists, it certainly should have been too big to fail. But the project simply did not hit the intended mark, possibly because the grandeur forced CyHi to be far more serious than suits him and the flashy excess went against his strengths as a rapper.
Lyrically, CyHi delivers what is somewhere between rap music and stand up comedy. This approach makes him an inspired freestyler with an ability to glue the listener's ear to the speaker waiting for the punchline to every joke. Over the course of EGOT, he's bold in his bits and hits the mark more often than he falls on his face.
CyHi makes these four tracks feel like a complete album by inflating them to great lengths and filling them with expensive set pieces; that's to say they're all over the four-minute mark. The tracks feature a bevy of vocal samples, bridges and tempo switches strewn all over the place, allowing CyHi to cover a remarkable amount of ground in a short time.
He takes the mic on the raucous yet restrained "Extra" and delivers one and two liners with unabashed confidence and charisma ("I like different hues, I live like I'm Hefner/Won't take her for nothing, I like different textures"). The beat sounds like a MadLib deep cut and provides a gorgeous environment for CyHi to talk shit, crack jokes and make threats. "Help Me God" is a soulful left turn that's initially moving but drags its feet for the last two minutes. The swagger returns on "Slide," a slow yet serene example of CyHi innovating in delivery as well as rhetoric. But he does occasionally breach dad joke territory. On one hand, he'll rap: "My partner might do (a driveby) in a Tesla /Electric slide on you with it like the Cha-Cha" and has the house rolling. But later he'll say: "C'est la putain de merde, excuse my French" and almost gets booed out of the club.
And finally, the oppressive, impenetrable "Tears," coming in at over six and a half minutes, takes a drastic tonal shift. Cyhi's morose reflection and active grieving over the people he's lost in his life serves as a brazen downer ending, and makes the listener wonder what exactly CyHi was hoping to accomplish with this project.
That uncertainty in intent lingers long after the EP comes to a close. If it's merely an uncomplicated exhibit of CyHi rising above the pressure of reaching for stardom, then it wouldn't have ended with the rap equivalent of Schindler's List. But if it's a layered work of art with an important message, it would be far more cohesive and less comedic.
As it stands, EGOT is an unwieldy mixed bag but not a chore to listen to. It contains many instances of admirable wit and technical greatness. In line with CyHi's proven abilities, he excels in the minutia and struggles in the director's seat, and produces four uneven, invariably good tracks that prove he still has something left in the tank.
REPEAT ME
FAN FEEDBACK
Jesus Cyhi da Prince one of the greatest on me his is… rap so well it's like it's no way he's free styling this shit!

— Atlanta Hood Historian (@kodakk6000) June 4, 2022
Y'all better appreciate this new Cyhi because he's not dropping shit else till 2030 #egot

— MaltLiquorPapi (@LowkeyBrilliant) June 3, 2022
Y'all not talking about Cyhi EP enough for me..

— Card3ll (@Cardell__) June 4, 2022