Cop harasses a man at McDonald's and receives a beat down [VIDEO]
Cop harasses a man at McDonald's and receives a beat down [VIDEO]
6386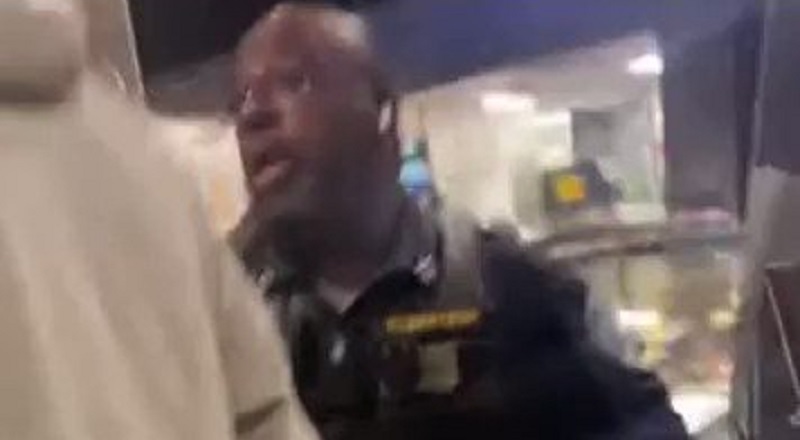 Cop harasses a man at McDonalds and receives a beat down
Almost every day, McDonald's is in the news for something. Fortunately, this situation had nothing to do with the company, or one of its employees. However, none of that stops McDonald's from being the location of the latest viral story. For reasons unknown, an officer, who is likely a security guard, was harassing a man who was waiting on his food. After some time, the man retaliated, and there's no way the officer enjoyed what happened to him.
The whole situation between the officer and the man was being filmed. Repeatedly, the man asked the officer to get out of his personal space. In addition, he warned the officer not to touch him. Furthermore, the man continued repeating that he was simply waiting on his food. That said, the lady recording the video also demanded the officer give him space. Despite these pleas, the officer was insistent upon standing chest-to-chest with this man.
The video begins with a man screaming in the face of an officer. According to the officer's uniform, he was a "special police officer." More than likely, the officer was some kind of security guard. Regardless, the officer ignored the man's warnings about not touching him. Meanwhile, the woman filming the video accused the officer of having mace. Finally, after the officer refused to back down, the man lost his temper, and ended up taking the officer down.
Cop harasses a man at McDonalds and receives a beat down