Coco Jones Performs 'ICU' on 'The Tonight Show Starring Jimmy Fallon'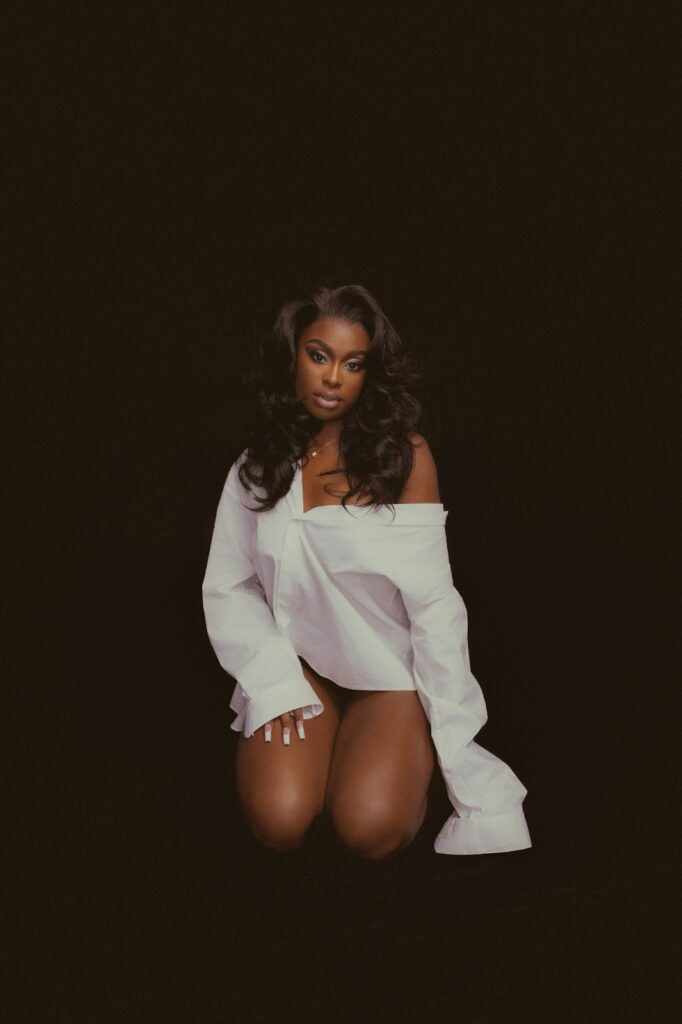 Coco Jones Performs 'ICU' on 'The Tonight Show Starring Jimmy Fallon'
65
Coco Jones is making her rounds on television. The rising singer visited The Tonight Show Starring Jimmy Fallon on Wednesday to perform her single "ICU."
Donning a decorative cream gown with a thigh split, Jones projects sweet vulnerability to the studio audience and at-home viewers.
Jones' late-night performance of "ICU" isn't her first televised. She performed the Camper-produced track on a recent taping of The Jennifer Hudson Show. 
Before that, she stepped onto the BET Amplified stage to belt it at the 2022 Soul Train Awards. Jones has delivered a live rendition of "ICU" outside the television circuit, including for Genius' Open Mic series.
Jones' commitment to "ICU" can be attributed to its appearance on the Billboard Hot 100 chart this week (April 1). It debuted at No. 88, giving Jones her first entry on the popular singles chart.
She celebrated her career milestone in a social media post. "Y'all…words can't express what this means to me! If y'all been rockin with me from day 1 you know all the highs and lows I've been through to get to this point. Trust when I say this is just the beginning! Thankyou to everyone who's been supporting me, let's keep running it up!" Jones wrote.
On Spotify, "ICU" is among Jones' trending songs. It has over 11 million streams at the time of publication. 
"ICU" is lifted from Jones' What I Didn't Tell You (Deluxe) and its standard version. The initial edition of her debut EP, released via High Standardz/Def Jam Recordings, came out in October 2022, with "Caliber" as its lead single.
Earlier this year, What I Didn't Tell You (Deluxe) arrived with four additional tracks, including her "Simple" collaboration with the legendary Babyface. 
"What I Didn't Tell You is all about the stories that happen off camera," Jones explained. "This project will hopefully share my real-life experiences with my fans and show them that I'm just like them. Sometimes people see me as the characters I play, but these stories are my own script."
Jones has a lot more performing to do this year. She is slated to play multiple festivals, including Sol Blume in Sacramento, California; Mary J. Blige's Strength of a Woman Festival and Summit in Atlanta, Georgia; Roots Picnic in Philadelphia, Pennsylvania; and Broccoli City in Washington, D.C.
Watch Coco Jones perform "ICU" on The Tonight Show Starring Jimmy Fallon below. 
[embedded content]