Chlöe's Debut Album 'In Pieces' Is Here: Listen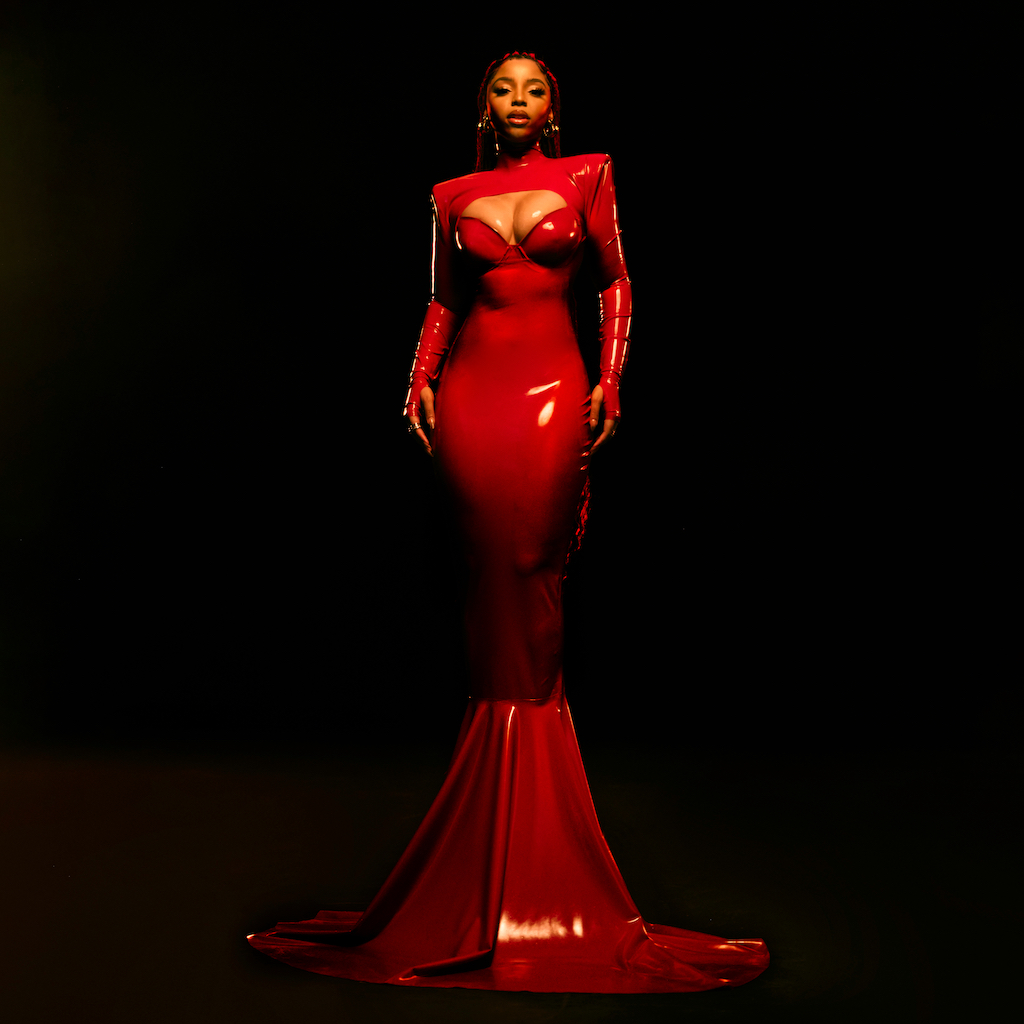 Chlöe's Debut Album 'In Pieces' Is Here: Listen
43
Grammy-nominated singer/songwriter Chlöe has released her debut album, In Pieces, via Parkwood Entertainment/Columbia Records.
The album has been in the works for many years, undergoing a title change and scrapping a streak of singles, including the platinum-selling "Have Mercy."
In a lengthy Instagram post, Chlöe shared the significance behind the album.
"IN PIECES is for the ones who behind closed doors are breaking and don't know how much more they can take," she wrote. "IN PIECES is for the ones who hold the people up around them while barely holding up themselves. IN PIECES is for the people who continue to get stabbed in the back, heart broken by the ones they thought they could trust, but STILL that doesn't change their heart and how they love.
IN PIECES is for the ones like me, who wear their outer shell so well that you'd have no idea what they're going through. I hope this project brings healing to those who listen, as it's been completely therapeutic for me and I can't wait to share my heart with you, literally."
In Pieces features the singles "Pray It Away" and "How Does It Feel" featuring Chris Brown.  Chlöe also dished out the hot-girl anthem, "Body Do," followed by the title track and its official video.
Moreover, Chlöe visited Jimmy Kimmel Live! earlier this week and debuted the new song "Cheatback" from In Pieces. 
In addition to Brown, In Pieces features appearances from Missy Elliott and Future. The latter artist is featured on "Cheatback."
[embedded content]
Chlöe vocal produced In Pieces in its entirety. She wrote/co-wrote 11 of the 14 tracks while producing/co-producing ten songs on In Pieces.
Chlöe didn't just lean on herself; she enlisted the established and emerging likes of The-Dream, Hitmaka, Nova Wav, John Ho, Metro Boomin, 2300, Cardiak, P2J and more to assist behind the boards.
In Pieces samples Louis Armstrong ("Someone's Calling [Chlöe]"), Dionne Warwick ("How Does It Feel") and Cali Carter ("Told Ya").
The campaign for In Pieces will be cranked up when Chlöe embarks on her headlining tour of the same name. She will start her 11-date tour at Riviera Theatre on April 11 in Chicago, Illinois.
From there, Chlöe will hit stages in various U.S. cities, including Detroit, New York and Atlanta, before she ends the tour on May 3 in Los Angeles, California, at The Novo.
Music aside, Chlöe will star in Praise This. The Peacock original film, also starring Druski, Quavo, Tristan Mack Wilds, and Koryn Hawthrone, premieres on April 7.
Stream Chlöe's new album In Pieces below.