Coco Jones' 'ICU' Makes Entry on Billboard Hot 100 Chart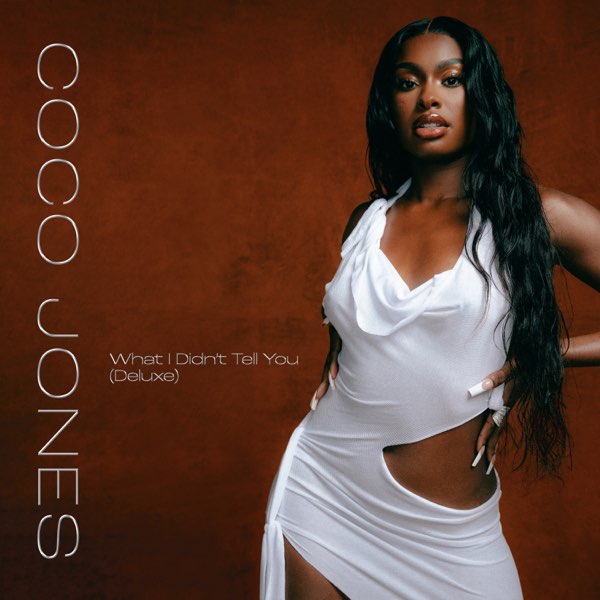 Coco Jones' 'ICU' Makes Entry on Billboard Hot 100 Chart
53
Coco Jones has scored her first career entry on the Billboard Hot 100 chart. Her current single "ICU" debuts at No. 88 this week on the popular singles chart. 
Elsewhere, the song debuts at No. 21 on the Hot R&B Songs chart and No. 49 on the Hot R&B/Hip-Hop Songs chart.
Produced by Camper, "ICU" appears on Jones' debut EP, What I Didn't Tell You, which released Oct. 28, 2022, via High Standardz/Def Jam Recordings. The project included the trunk-rattling lead single "Caliber," co-produced by Bongo ByTheWay and Eric Hudson.
Jones followed up in January with What I Didn't Tell You (Deluxe), an expanded edition of the EP that included four new tracks. 
"What I Didn't Tell You is all about the stories that happen off camera," Jones explained. "This project will hopefully share my real-life experiences with my fans and show them that I'm just like them. Sometimes people see me as the characters I play, but these stories are my own script."
Jones has been on a promo trail introducing audiences to her growing single, which now has reached 10 million streams on Spotify.
Last week, she performed "ICU" for the first time on daytime television on The Jennifer Hudson Show. Before that, she stopped by Genius to perform for its Open Mic series.
[embedded content]
Jones kicked off her performance campaign at the 2022 Soul Train Awards, where she delivered a chilling rendition of "ICU" live from the BET Amplified stage.
Jones is set to perform at multiple festivals this year, including Sol Blume in Sacramento, California; Mary J. Blige's Strength of a Woman Festival in Atlanta, Georgia; Roots Picnic in Philadelphia, Pennsylvania; and Broccoli City in Washington, D.C.
Stream "ICU" by Coco Jones below.