Don Modus Brings California Vibes to the East Coast in New Single "East 2 West" ft. Iz Sosa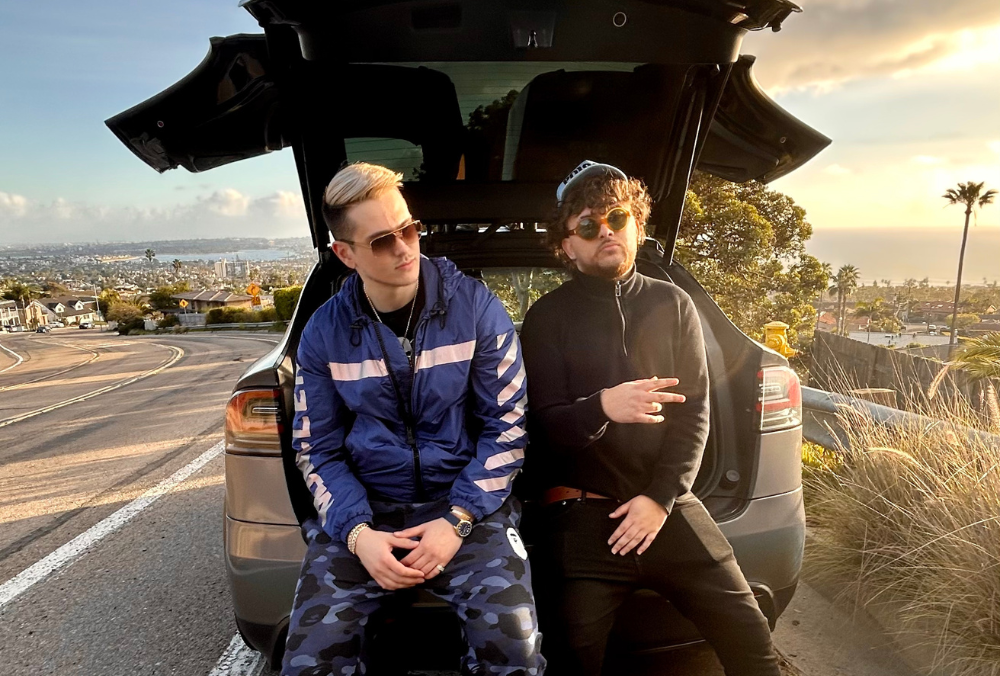 Don Modus Brings California Vibes to the East Coast in New Single "East 2 West" ft. Iz Sosa
88
One of New York's promising up-and-coming hip-hop artists, Don Modus, released a new collaboration with San Diego rapper, Iz Sosa. The single, called "East 2 West," fuses the chill sounds of the west coast with lyrical sounds of the east coast, incorporating elements from both regions.
In a recent interview, he revealed: "..this is the first track I'm dropping that's part of my new rollout. I haven't released music in about a year so I wanted to come out with a splash. The biggest way to do that was to do a collaboration between the two coasts. There are too many lines/references for us to go over in such a short time but I will say that I wanted to convey a fast rhythm with a laidback energy."
With "East 2 West," Don Modus focuses on capturing a swift tempo, at the same time presenting a serene tone. This is evident in the song's catchy beats and Sosa's relaxed freestyle flow. The single reflects California vibes, with palm trees and the ocean featuring prominently in the music video; shot by Marv and edited by M2.
"Gotta move smart but my flow is kinda stupid/ I'm the type to talk sh*t… then I go and do it/ Livin out my dreams yea my life feel so lucid/ Brought me, to a three-way, I feel so included," says Modus, rapping: "And you know the name, don modus with the modus gang/ Seen it on my chain, now you boutta see me go insane/ Always outside, but tonight I gotta tap in/ Life is like a movie I'm directing baby action."
Don Modus's creative process has evolved since the release of his 2019 album, Instapound. He explains that he now has a better idea of the sound he's going for and is more confident in his writing and creative process. Fans can expect a change of pace from his usual music with his upcoming single "Crocodile Tears," which has a chill melancholy vibe.
Apart from his music career, Don Modus is also the owner of the clothing line Collective. The brand's mission is to motivate individuals to take control of their own fate. His aim is to bring people closer together through both his music and fashion by attracting those who resonate with the overall message and understand the significance of shared values over superficial appearances.
Don Modus's repertoire includes hit tracks like "Peter Pan," "Clap For Me," "BOUT IT," "Kobe," "Modus Man," his latest release, "East 2 West," and the 2019 album, Instapound, consisting of 13 tracks, among which are "Floss," "Movie," "Never Content," "Patty Cake," "Rockstar Denim," and "Hold Up."
Watch the official music video for "East 2 West" here:
Listen to "East 2 West" on Spotify: