Coco Jones Earns First Gold RIAA Certification With "ICU"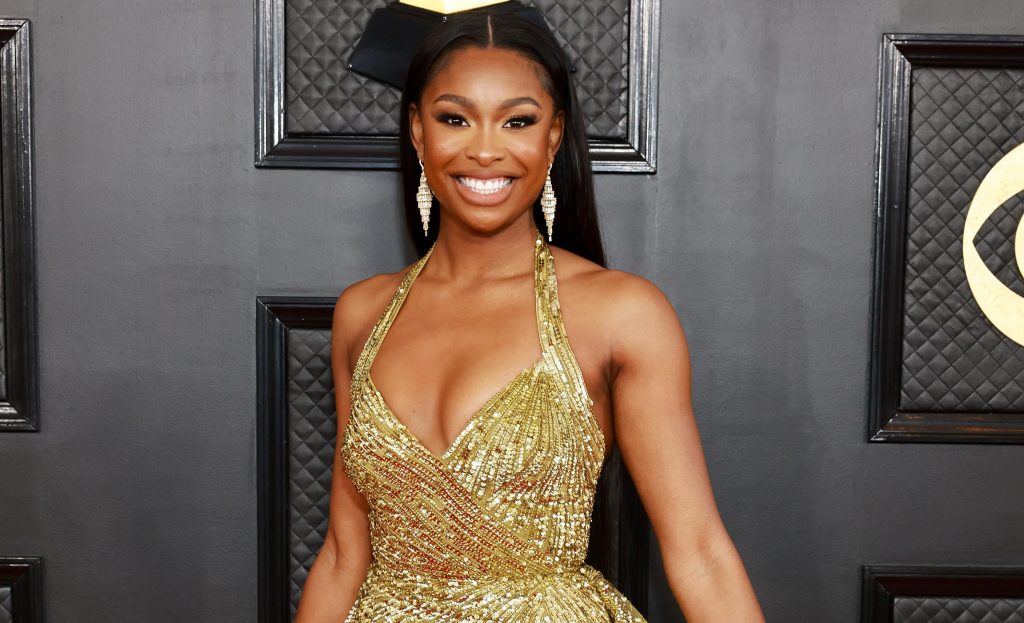 Coco Jones Earns First Gold RIAA Certification With "ICU"
5665
Coco Jones is cementing her meteoric rise with yet another accolade under her belt. The Bel-Air star's breakout single, "ICU," has been certified gold by the Recording Industry Association of America (RIAA) as of Tuesday (May 30). The feat came one week after Jones scored her first No. 1 hit on Billboard's Mainstream R&B/Hip-Hop Airplay chart for the week of May 27.
The DJ Camper-produced record was first released in October 2022, ahead of the arrival of her major label debut EP, What I Didn't Tell You. It currently has amassed over 20 million streams on Spotify and is sitting at No. 67 on the Billboard Hot 100.
"My first number one! This is so surreal for me and I am so grateful," the 25-year-old wrote on Instagram while basking in the moment. "Thank you to everybody who has supported the record, all the stations who played it, all the fans who listened in, my team, and God for the continuous blessings! Just getting started!"
When recently speaking on the emotional gravity behind performing the record at Mary J. Blige's Strength Of A Woman Festival, Jones told VIBE, "I always get emotional, one, because I was even emotional recording the song. When you bare your heart like that as an artist, it's hard for it to not affect you whenever you sing a song, because you know exactly what you need. But also, I get so grateful when I can hear the crowd. So, to hear them sing, just like at the top of their lungs, is just always… It reminds me of how long my journey has been."
She continued, "It reminds me of when I was a little kid and I had success and I was like, 'Wow, what is this? How long is this going to go?' And it just takes me back in time to me as a little kid and wanting to be right where I'm at right now, and it's finally here and I'm finally here again. I didn't know when it was going to happen, if it was going to happen. So there's just a lot of feelings, a lot."
"ICU" landed at No. 6 on VIBE's Best R&B Songs of 2022 list while What I Didn't Tell You rounded out the Best R&B Albums of 2022 list at No. 23.