Coco Jones' "Double Back" Visual Pays Homage To Nostalgia And Representation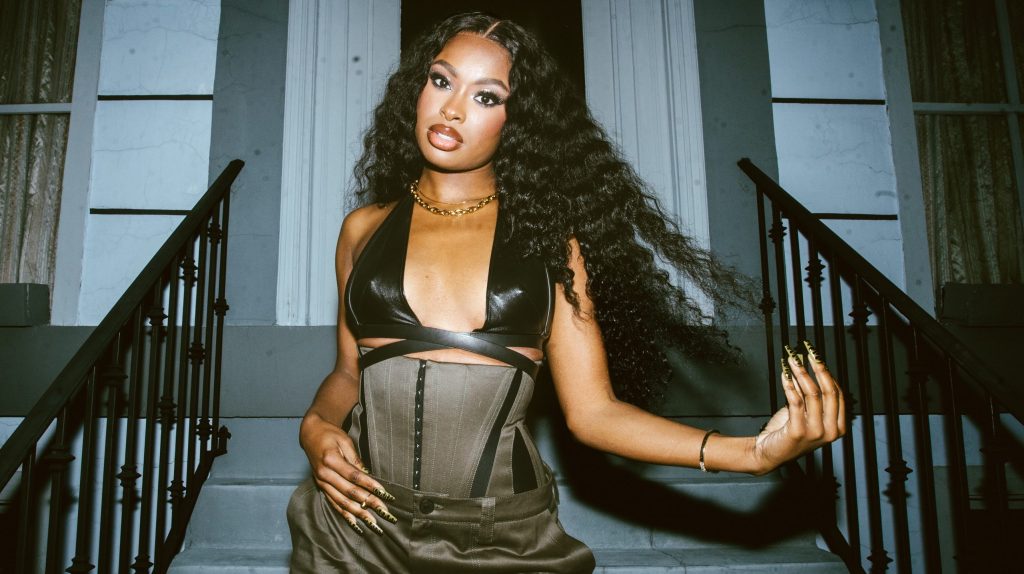 Coco Jones' "Double Back" Visual Pays Homage To Nostalgia And Representation
7519
Coco Jones is the midst of what she's calling "the next chapter." Following the meteoric ascent of her breakout song "ICU," the rising songbird is back with a new single, "Double Back."
The record "is a very nostalgic R&B song" that samples SWV's 1997 classic, "Rain." "I wanted to show different sides of myself and what I offer the world sonically," the vocal powerhouse exclusively explained to VIBE. "So 'Double Back' was a great follow up record to demonstrate my versatility." Compared to "ICU," Jones dials back on her soul-stirring runs for a more mellow feel for the London on da Track-produced song.
The Nayip Ramos-directed visual, which dropped on Friday (May 5), intentionally pays homage to 2001's Two Can Play That Game. The Bel-Air actress is seen conspiring with the fellow Black women in her office to prove her man's infidelity and expose his playboy antics. "I wanted to honor Black women from my upbringing who I looked up to on screen and in music," revealed Jones.
With a new partnership with Pure Leaf under her belt, Jones can also seen sipping from a bottle of their beverage in the single's visual. When choosing to partner with the tea brand, she admitted it has demonstrated to the world her "stance on self love and self respect and boundaries."
The 25-year-old detailed that partnering with a company that "sees things the way that I do, has been very impactful to my fan base, as well as new audiences who are drawn into the creative content. They also learn a valuable life lesson through me and Pure Leaf through the messaging."
That messaging refers to the brand's new subtly sweet product line, which in the case of "Double Back," means not settling for the likes of someone with a commitment phobia.
Watch the video above.