Coco Jones Covers Mary J. Blige's "Real Love" In Celebration Of Black Music Month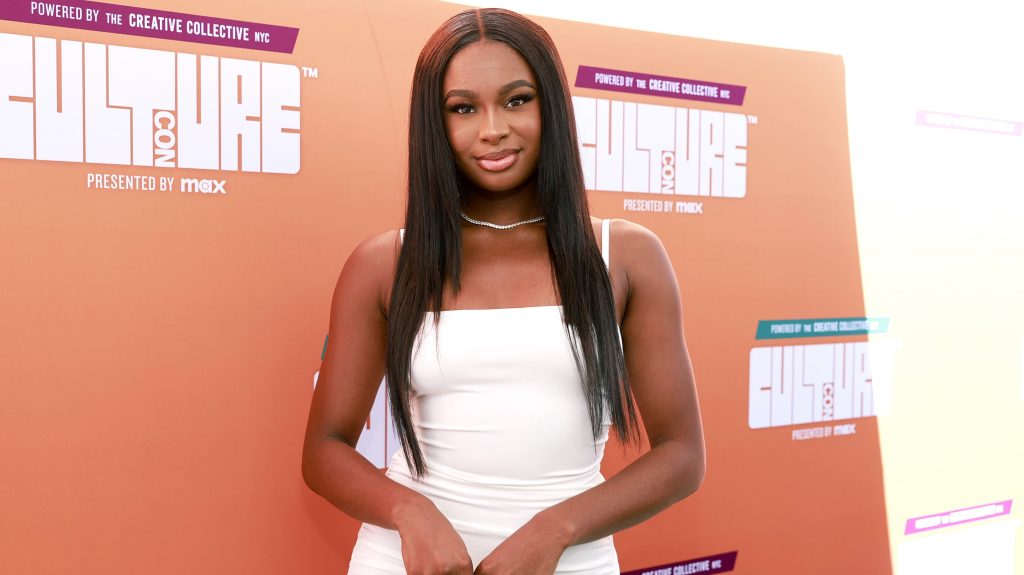 Coco Jones Covers Mary J. Blige's "Real Love" In Celebration Of Black Music Month
7931
Just days after Coco Jones issued an incredible cover of Brandy's "Full Moon" for REVOLT's The Link Up, she returns with her spin on Mary J. Blige's "Real Love." The concept of the overnight house party is still in full effect as Jones steals the spotlight with the help of her live band — Aneesa Strings on bass, Jamese Moses on drums, J. Chantel on trumpet, Andre Troutman on talk box, plus Sha'Leah Nikole and Keisha Renee on supporting vocals.
The jazzy twist induces a soul train line as the vocal powerhouse continues to add her twang to the classic record.
"I think it's really cool that Xfinity is supporting Black creatives and giving us this platform to shine in a different way," said Jones in the behind-the-scenes snippet shared in the visual.
Coincidentally, the Bel-Air actress was seen rehearsing "Real Love" towards the tail-end of her initial "Full Moon" cover, accompanied by the project's musical director, Kenyon Dixon.
Andre Woolery, executive producer, dubbed this the "Black Renaissance." He explained, "I'm thinking about the Harlem Renaissance. You had all these talented people doing things together in a space that's all Black people. This is what it feels like for me. This is our version of it."
Assistant director Joy Thomas spoke on how they were able to maintain stamina and continuity from the first video into this one. "So, it's not just we're coming to shoot a regular piece of content. This is how we do stamina, energy, and consistent storytelling… but also how do we keep morale and energy up when you expect me to be at a house party with no alcohol?"
Aneesa Strings was tapped to get on her bass and it was part of the team's "energy boost for the next hour." Check out Jones' "Real Love" cover above.