LeBron James and Draymond Green spotted in France together on Sunday, fueling rumors of Draymond joining the Lakers [PHOTO]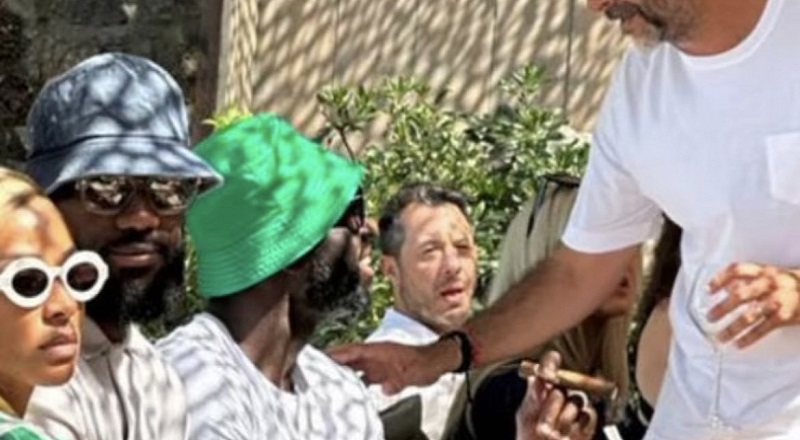 LeBron James and Draymond Green spotted in France together on Sunday, fueling rumors of Draymond joining the Lakers [PHOTO]
12360
LeBron James and Draymond Green spotted in France together
LeBron James is known for recruiting players to his teams. During his original seven years with the Cleveland Cavaliers, LeBron failed to win a championship. In fact, he only played in the NBA Finals once. However, Cleveland had good teams built to LeBron's strengths. As a result, his last two seasons with the Cavs saw them hold the NBA's best record. After that, LeBron became "LeGM," forming super teams with the Heat, post-2014 Cavs, and the Lakers. With the Lakers, James had struggled. This past season, there were rumors of him recruiting Draymond Green to LA.
LeBron James did the impossible with the Lakers, in 2023. Throughout the season, the Lakers were outside of the playoff picture. In fact, they ended the season with a paltry 42-40 record. As a result, they fell into the play-in tournament. Once they made the playoffs, LeBron's Lakers upset the Grizzlies and also Draymond's Warriors. When they made the Conference Finals, they were swept by the eventual champion, Denver Nuggets.
LeBron James is looking to retool the Lakers' roster in order to contend for the 2024 title. Meanwhile, the Warriors' organization is in upheaval. The GM, Bob Myers, stepped down and there is Draymond Green with his contract renegotiations. Recently, Michael Dunleavy, Jr. became the Warriors' new GM. He said resigning Draymond is the Warriors' top priority. However, over the weekend, Draymond was seen in France with LeBron. This is sparking Draymond to Lakers funeral.
LeBron James and Draymond Green spotted in France together