Coco Jones Covers Brandy's "Full Moon" For Revolt's Black Music Month Tribute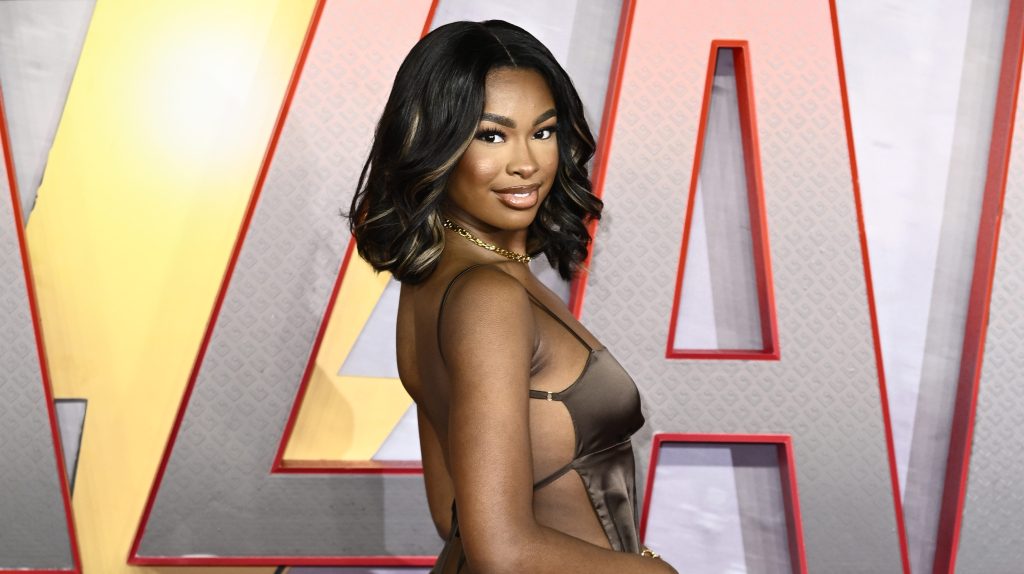 Coco Jones Covers Brandy's "Full Moon" For Revolt's Black Music Month Tribute
7519
Black Music Month is slowly transforming into a Brandy tribute as Coco Jones becomes the second artist to pay homage to the Vocal Bible in recent weeks. For Revolt's The Link Up, Jones—in partnership with Xfinity—did a special live rendition of Brandy's "Full Moon."
She danced through the intimate house party, accompanied by Aneesa Strings on bass, Jamese Moses on drums, J. Chantel on trumpet, Andre Trotman on talk box, and Sha'Leah Nikole and Keisha Renee on supporting vocals, as the"ICU" star put her own spin on the Brandy classic.
The Made By James duo behind the production said they approached filming this differently than previous episodes because they didn't have the music upfront. The behind-the-scenes snippet that followed Jones' performance was a full, nostalgic tribute to the '90s and early 2000s—from wardrobe to lightning, set design, and even choreography.
First AD Joy Thomas revealed that the shoot took place overnight. Jones later gushed, "It's so so dope to see all of these amazing Black musicians today on set. Even when we're calling cut, they just starting a vibe and then, it becomes a whole different set. It's just really inspiring to see all these talented people in one room, supporting this cause and me. It's all really amazing."
Mosese shared, "Working on the set feels different than other sets because of the creativity. There's a jam session happening over there because we just, Black people just like that. We just like that. That's what we do when we get together. We have a good time."
R&B singer Kenyon Dixon served as Music Director for Jones in the video and towards the end, fans can catch a glimpse of her rehearsing, using Mary J. Blige's "Real Love" as a warm-up. Watch above.