City Girls' "I Need A Thug" Video Perfectly Balances High Maintenance And Hood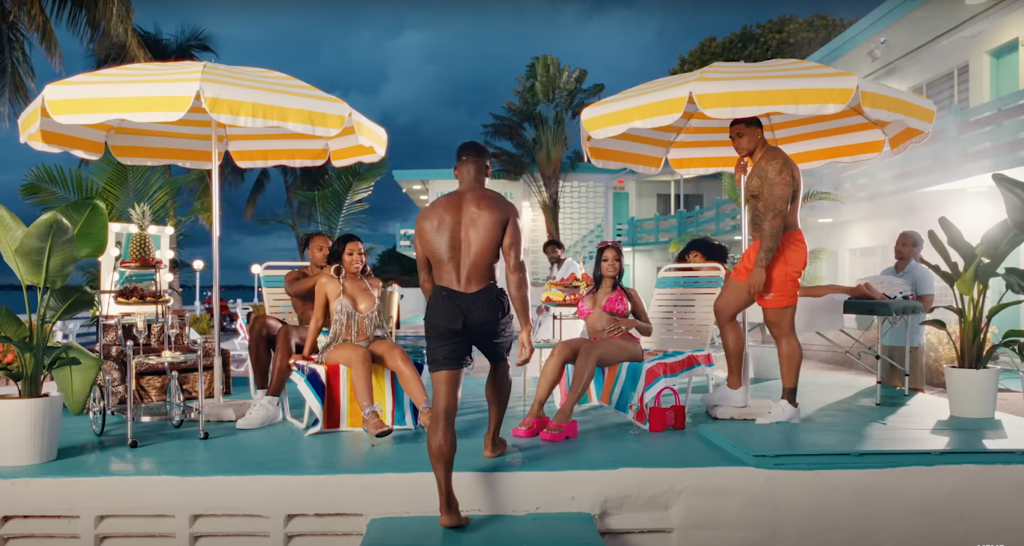 City Girls' "I Need A Thug" Video Perfectly Balances High Maintenance And Hood
7725
City Girls have released the video to their smooth summer banger, "I Need a Thug." The 30 Roc, Sloan, and Dat Boi Squeeze-produced track samples LL COOL J's 1987 classic, "I Need Love," and now the duo has given the hit a new meaning.
With the perfect balance of high maintenance and hood, JT and Yung Miami arrive at the International Inn Motel with a cart full of Birkins. The duo get pampered poolside by a few muscly men as they provide back rubs and champagne.
In bikinis, JT and Miami rap the chorus, "I need a thug/ Sex, money, and drugs/ Private jet flights while I'm gettin' my back rubbed/ Like TLC said, "No scrubs"/ Cut a check before I even give a hug."
JT comes in with, "I need a ni**a who put that sh*t on/ And his d**k long/ Give a bi**h somethin' to sit on (ow)/ Wrist water with his Rick on (Rick on)/ And his blick on, he ain't the one you gon' pick on," before Miami follows up with, "Masked up, Pooh Shiesty with it/ Got two watches on his wrist, this a Patek, he so icy with it/ Never tuck his chain but he always got a pole tucked/ This a Hellcat, I got these ni**as hittin' donuts."
Check out the video above.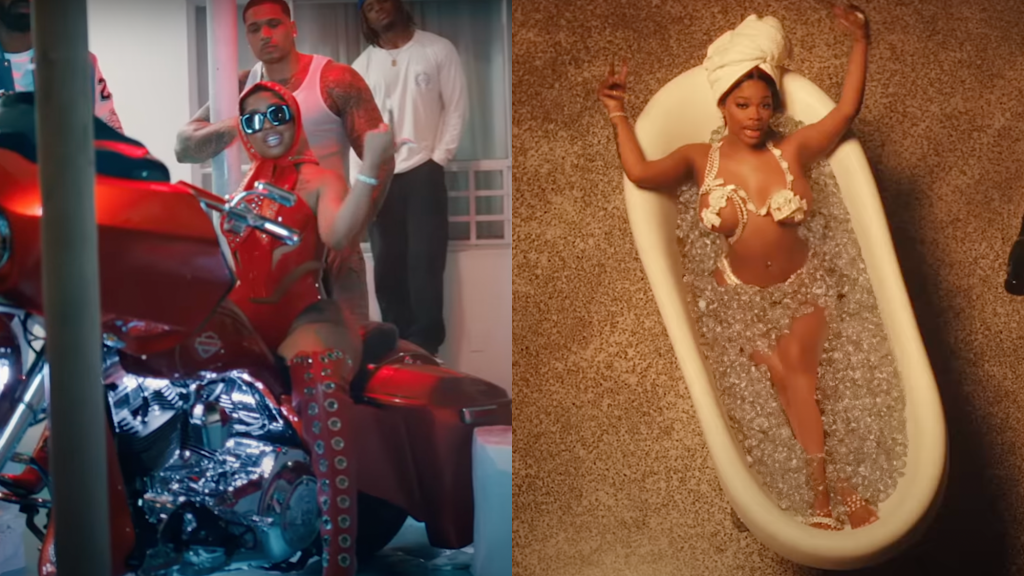 In a recent interview with Zane Lowe of Apple Music 1, City Girls JT and Yung Miami spoke ahead of their next album, which is said to be released in July. The duo opened up about the making of their new track "I Need A Thug," as well as how they deal with being artists in the music industry. 
"It's very exciting. I'm not going to lie. It's exciting," said Yung Miami about how her experience as an artist has been. "I enjoy being an artist. I take the good with the bad. I just enjoy it. I got love, being an artist. It taught me a lot about the industry, and I can say that it's very exciting and I'm having fun."
On the flip side, JT added that being a music artist is not always fun, but sometimes trying. "It's stressful…It's stressful as hell, being an artist," she said. "You want to pick the fans brains so bad and give them the perfect song. But in the world, it's so many different personalities, so you might please a group of people; then the next will be like, 'This is not what we wanted.' It's stressful."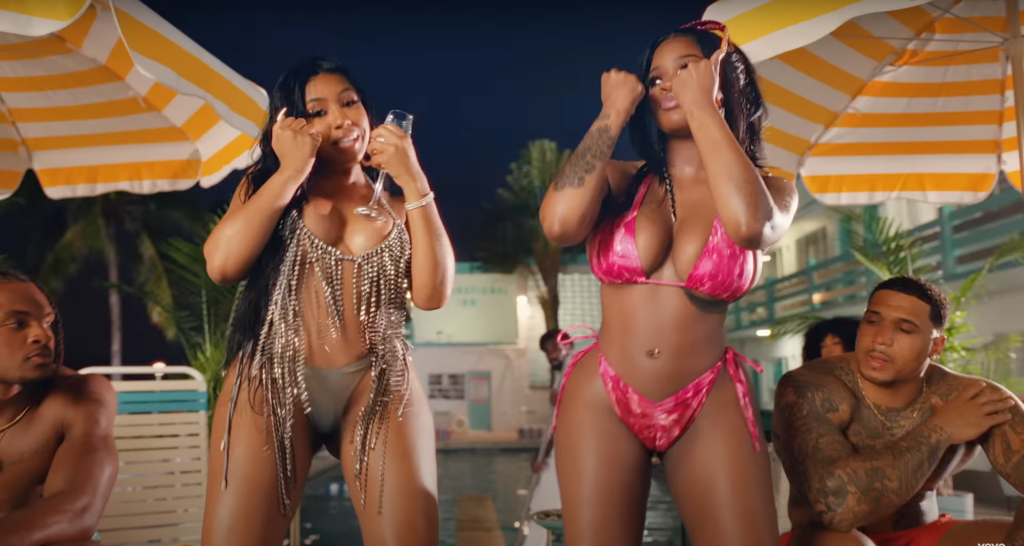 The Miami-natives also described to Complex what kind of music their next album will entail, describing it as "elevated pu**y rap." They also claimed that they're "legends" that have set the standard for any other rap duos to come after them.
"It's just a perfection thing right now. I don't want to put out nothing corny," JT told the outlet. "I feel like we've been here too long, and I don't even want to play how we used to. I want the music to be good and hit. It's still pu**y rap, like it'll be fun but much more elevated. It's elevated pu**y rap."