Ciara Announces New Single 'Da Girls'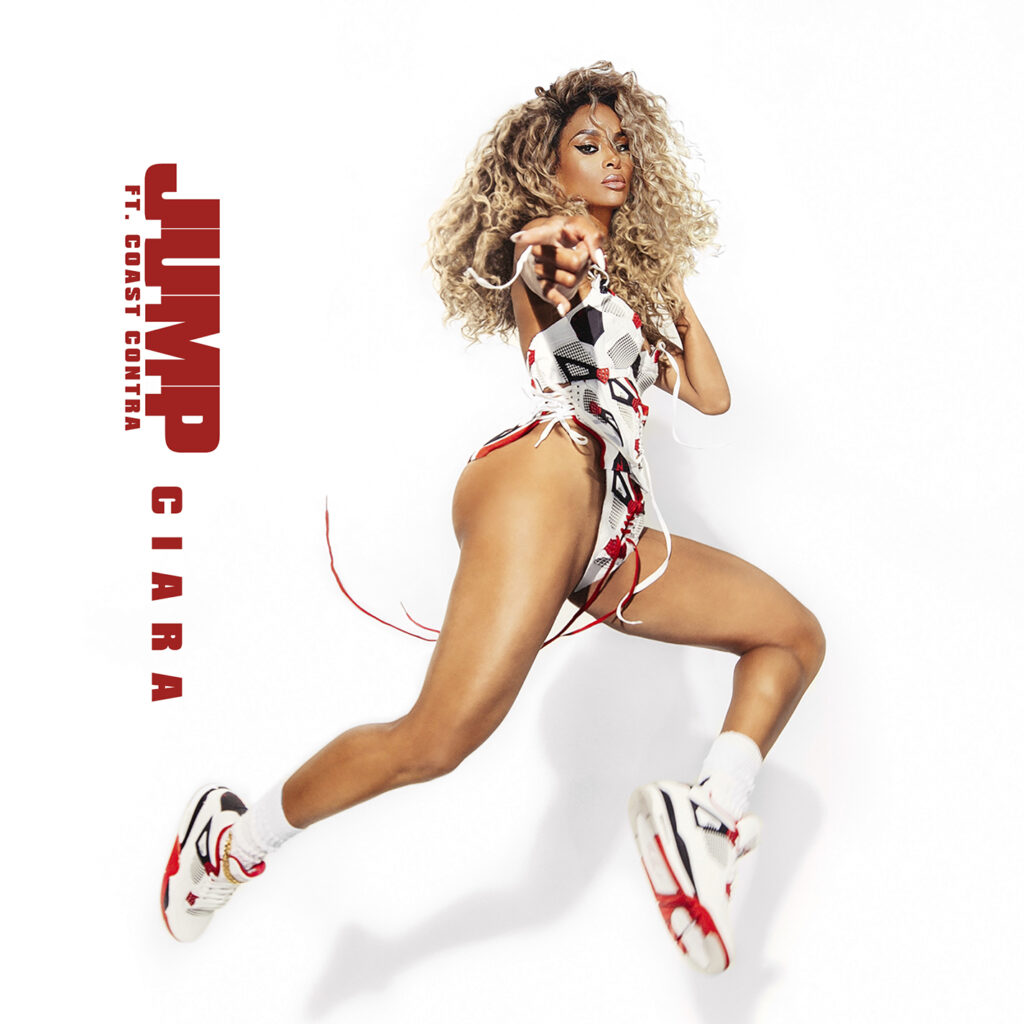 Ciara Announces New Single 'Da Girls'
35
Ciara is coming with the heat this month. The Grammy-winning superstar has announced that her new single "Da Girls" will release March 24.
She shared the news in a social media post of the official artwork. On the cover, Ciara, rocking super voluminous curls, squats wearing a tomboy tee cropped and gigantic orange sleeping-bag style trousers.
The initial teaser for "Da Girls" surfaced in February. It featured a casual Ciara pointing to herself in the mirror while reciting the affirming lyrics.
"Da Girls" will mark Ciara's first song of the year. The song is set to appear on her much-anticipated eighth album, which will be released on Republic Republics and Uptown Records in partnership with her imprint Beauty Marks Entertainment.
About the forthcoming album, Ciara gave insight on its direction to Zane Lowe of Apple Music last October. "I got a super R&B, hardcore R&B in the center of this album," said Ciara.
Ciara even said her impending album would put fans in the mind of her 2004 debut album, Goodies.
"Honestly, and I really mean this, my first album to me was my best album of my whole journey. I feel like this album has taken me right there where that album was — energy-wise, tonality…the R&B core that's in this record," Ciara affirmed.
Following Ciara's Apple Music interview, she shared the Summer Walker-assisted "Better Thangs." A GloRilla-assisted remix followed later in the fall.
"Better Thangs" and "Da Girls" are among the songs to appear on Ciara's follow-up to 2019's Beauty Marks. The song "Jump" is also scheduled to make the tracklist.
The Coast Contra-guested bop was released as the album's lead single in July 2022. It arrived shortly after the announcement of Ciara's new partnership deal.
"Jump" made strides on the Billboard charts, peaking at No. 4 and No. 12 on its R&B Digital Song Sales and R&B/Hip-Hop Digital Song Sales charts, respectively.
Circling back to Ciara's untitled eighth album, it's one of many R&B albums Rated R&B anticipates being released this year. The album will mark her first record to be released under her imprint's new partnership with Republic Records and Uptown Records. 
"I am thrilled to partner with Uptown/Republic Records through my own label imprint Beauty Marks Entertainment," Ciara said. "Wendy [Goldstein] and I have been in discussion to work together for some time and the enthusiasm that her and the entire team have expressed over this new project marks an exciting new chapter in my career. I am grateful to be able to continue my mission of making the world dance with a team I admire, who are at the forefront of empowering artists."
Listen to the preview of Ciara's new single "Da Girls."