Chlöe Performs New Song 'Cheatback' on 'Jimmy Kimmel Live!'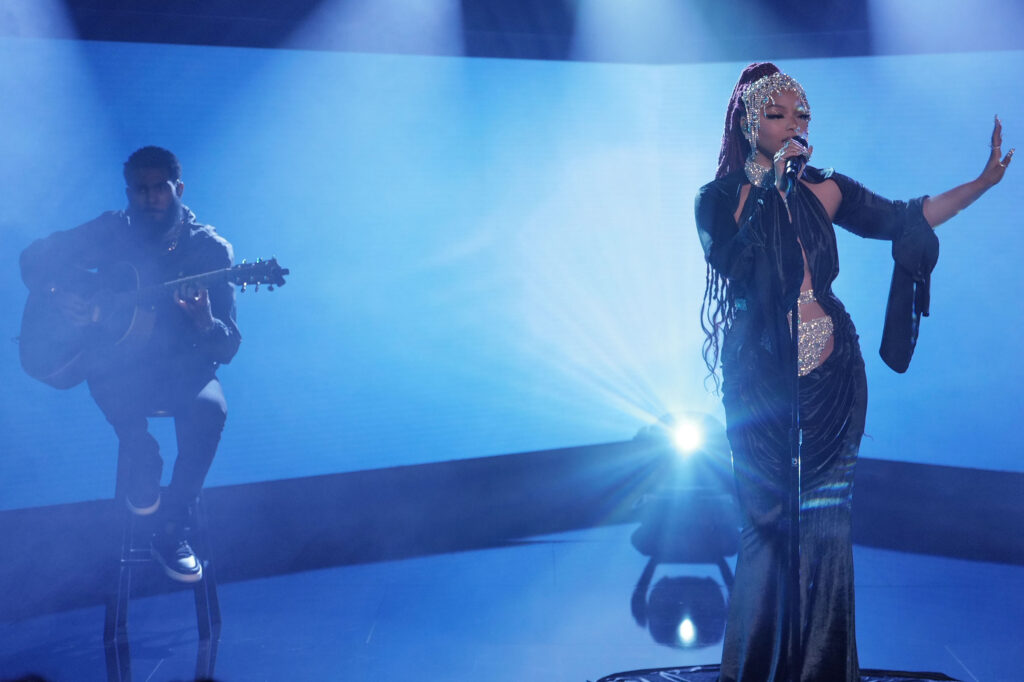 Chlöe Performs New Song 'Cheatback' on 'Jimmy Kimmel Live!'
5562
Chlöe has turned up the heat on promoting her debut album, In Pieces. The Grammy-nominated singer stopped by Jimmy Kimmel Live! on Tuesday night and debuted a new song, "Cheatback."
Wearing a sparkling headpiece and a revealing, shimmering black and silver outfit, Chlöe served sexiness and certitude as she sang the acoustic revenge anthem.
"Cheatback" is lifted from Chlöe's forthcoming album, In Pieces, out this Friday via Parkwood Entertainment/Columbia Records. According to the tracklist, rapper Future appears on the track.
Chlöe co-produced "Cheatback" alongside Jeff "Gitty" Gitelman, whose recent works behind the scenes include producing and writing with The Weeknd, Muni Long and Amber Mark.
Last week, Chlöe unleashed "Body Do," the third song rolled out ahead of In Pieces. Previous tracks include the Chris Brown-assisted "How Does It Feel" and the lead single "Pray It Away."
In Pieces, initially teased as a self-titled effort, will contain 14 tracks. Besides Future and Brown, the album also includes a feature from Missy Elliott. She appears on the song "Told Ya."
In a lengthy social media post, Chlöe explained the inspiration behind the album's cover art. "I saw a photo of a porcelain doll 3 years ago, holding her heart just like this and from then, I said this will be my album cover… This cover represents so much for me, down to the color of my hair.. when I had the red hair 1.5 years ago, it was one of the darkest times in my life.. that's why I never wore it again."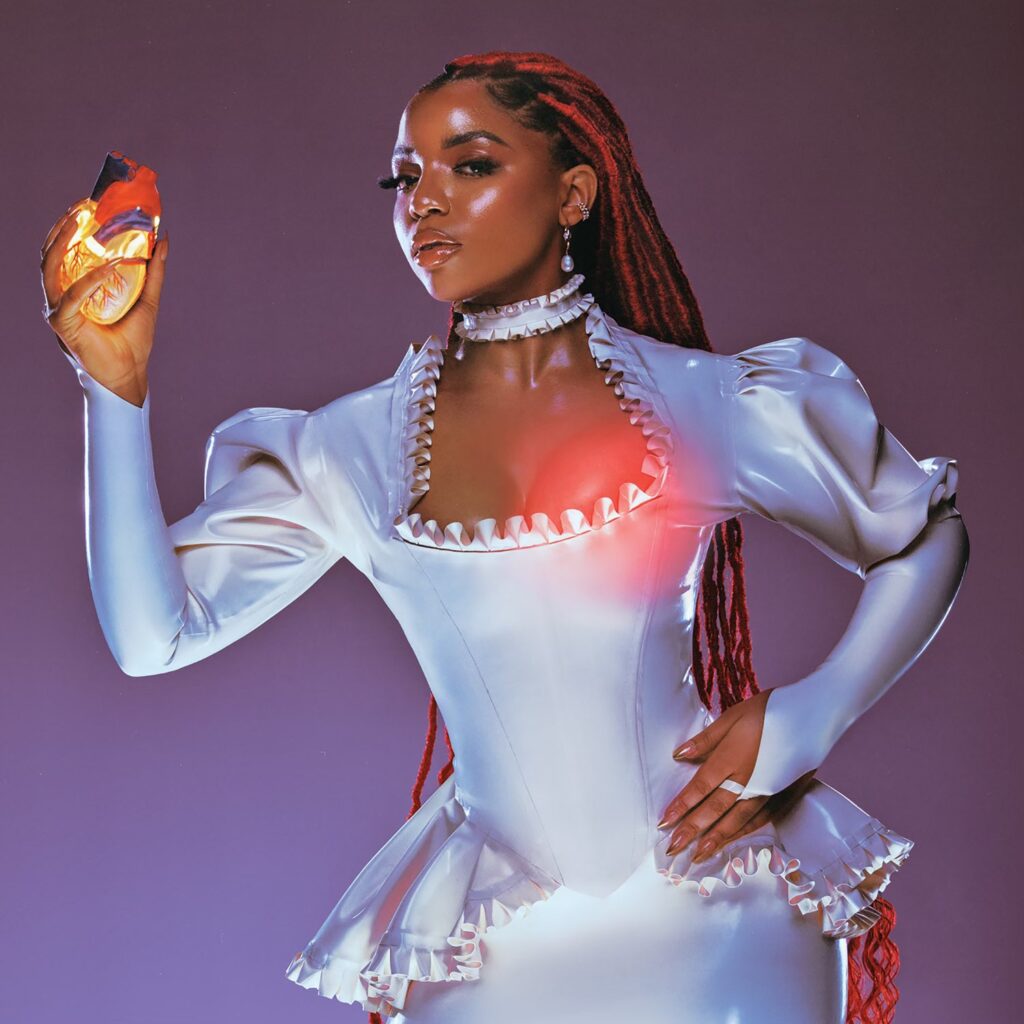 She added, "It reminded me too much of the pain that I was going through in that moment and I didn't want any reminders. But now after healing, doing self-work and shedding this skin of false perfection, I find the beauty in my pain."
Coming up, in April, Chlöe will play 11 shows in support of In Pieces. Her headlining tour begins on April 11 in Chicago, Illinois, at Riviera Theatre and concludes May 3 at The Novo in Los Angeles, California.
Before the tour, Chlöe will star in the Peacock original film Praise This, which debuts on April 7.
Watch Chlöe perform "Cheatback" below.
[embedded content]