Diana Ross Announces 'The Music Legacy Tour'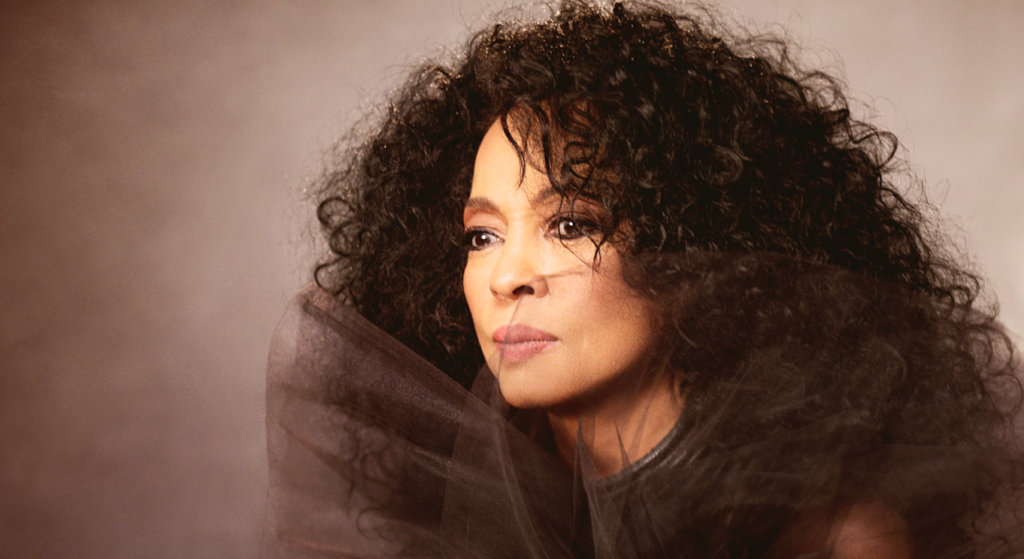 Diana Ross Announces 'The Music Legacy Tour'
42
Living legend Diana Ross is embarking on a new headlining tour that starts in June.
Her Music Legacy Tour kicks off June 9  in Temecula, California, at Pechanga Resort & Casino – Pechanga Summit. Ross play shows in various U.S. cities, including San Diego, Reno, Nevada, Atlantic City, New Jersey and more.
The tour, at this time, wraps at Chautauqua Amphitheater on July 2 in Chautauqua, New York.
"I'm delighted to announce The Music Legacy Tour 2023: a celebration of my greatest #1 hits! I'm coming home to the US to sing hit after hit from my solo career & my time with The Supremes. It's going to be a love fest," Ross shared in a social media post.
[embedded content]
On the Billboard Hot 100 chart, Ross has six solo No. 1 hits to her credit. Here's the rundown: 
"Endless Love" with Lionel Richie — nine weeks at No. 1, beginning Aug. 15, 1981
"Upside Down" — four weeks at No. 1, beginning Sept. 6, 1980
"Love Hangover" — two weeks at No. 1, beginning May 29, 1976
"Theme From Mahogany (Do You Know Where You're Going To)" — one week at No. 1, Jan. 24, 1976
"Touch Me In The Morning" — one week at No. 1, Aug. 18, 1973
"Ain't No Mountain High Enough" — three weeks at No. 1, beginning Sept. 19, 1970
As part of The Supremes, Ross tallied 12 No. 1 Hot 100 hits, the second most for a group behind The Beatles, who has 20.
According to Billboard, the group's biggest hit was "Love Child," from their 1968 album of the same name. It topped the Hot 100 for two weeks, beginning Nov. 30, 1968.
[embedded content]
Ross' upcoming tour will mark her first since performing U.S. and UK/European dates last year as part of her Thank U Tour. Those series of show dates supported her 25th studio album Thank You. 
Released in November 2021, Thank You was Ross' first album in 15 years, following 2006's I Love You. The featureless LP contained 13 songs, all of which she co-wrote, including the singles "All Is Well" and "If The World Just Danced." 
"This collection of songs is my gift to you with appreciation and love. I am eternally grateful that I had the opportunity to record this glorious music at this time," Ross said.
Thank You garnered rave reviews, earning Ross a Best Traditional Pop Vocal Album nod at the 65th Grammy Awards. It became her first nomination in 40 years. The award ultimately went to Higher by Michael Bublé.
Diana Ross' The Music Legacy Tour 2023 Dates
Jun 9 — Temecula, CA @ Pechanga Resort & Casino – Pechanga Summit
Jun 10 — Rancho Mirage, CA @ Agua Caliente Casino
Jun 11 — San Diego, CA @ The Rady Shell at Jacobs Park
Jun 13 — Santa Barbara, CA @ Santa Barbara Bowl
Jun 16 — Reno, NV @ Grand Sierra Resort – Grand Theatre
Jun 17 — Wheatland, CA @ Hard Rock Hotel and Casino Sacramento – Hard Rock Live
Jun 19 — Jacksonville, OR @ Britt Pavilion
Jun 20 — Troutdale, OR @ McMenamins Edgefield
Jun 24 — Atlantic City, NJ @ Mark G. Etess Arena
Jun 27 — Hershey, PA @ The Hershey Theatre
Jul 1 — Vienna, VA @ Wolf Trap
Jul 2 — Chautauqua, NY @ Chautauqua Amphitheater
Get more information on tickets at dianaross.com.