Chlöe Announces New Single 'Treat Me'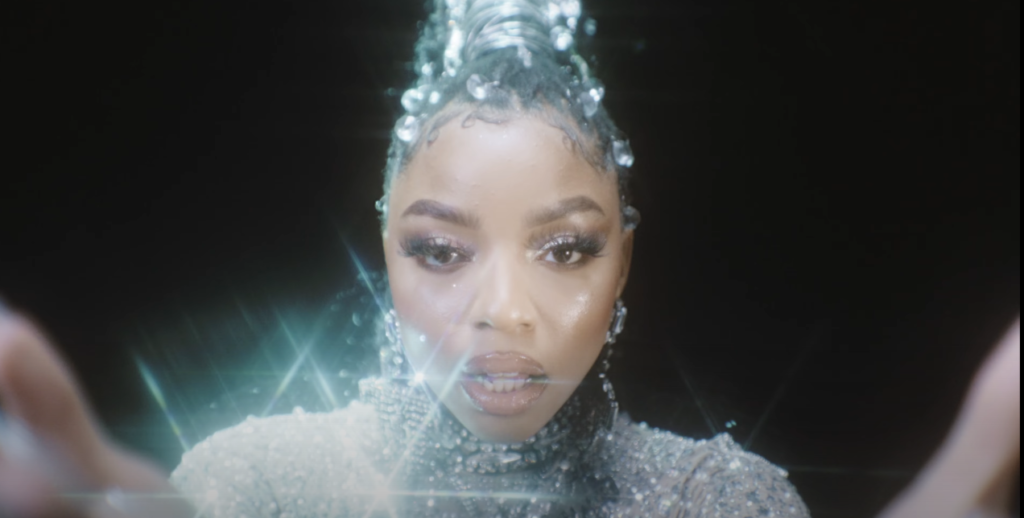 Chlöe Announces New Single 'Treat Me'
35
After making her solo debut last year with "Have Mercy," Chlöe has announced her follow-up single titled "Treat Me."
The 23-year-old entertainer teased fans with a 25-second snippet, which appears to be lifted from a forthcoming visual.
"Treat me like I treat me / Love me like I love me completely and deeply," Chlöe sings in a cappella.
Although a release date has not been announced at the time of this publishing, the song is available for pre-save on Spotify and Apple Music.
As mentioned, "Treat Me" will follow Chlöe's solo debut single, "Have Mercy," which she co-created with Murda Beatz, Joseph L'Étranger, BoogzDaBeast and FnZ.
treat me coming soon 💎 pre-save before it drops 😉https://t.co/2g4sIUoybk pic.twitter.com/jV1S59fn9J

— Chlöe (@ChloeBailey) March 2, 2022
Chlöe promoted her single with high-profile performances, including the 2021 MTV Video Music Awards and the 2021 American Music Awards.
With heavy spins at urban radio stations across the country, "Have Mercy" peaked at No. 1 at urban radio in December 2021.
In January 2022, the upbeat tune was certified gold by the RIAA with more than 500,000 equivalent units sold.
Both "Treat Me" and "Have Mercy" are expected to appear on Chlöe's upcoming solo debut album that will release on Parkwood Entertainment/Columbia Records. There isn't a release date set for the project at this time.
In an interview with Billboard last August, Chlöe shared a few details about her highly anticipated project. "It's 90% done," she confirmed. When asked about her biggest goal for the album, she said, "Of course, I wanna get some hits with this project. That's always a fun thing. But I just wanna have fun and let people get to see the real me."
In other news, Chlöe recently appeared on Gunna's song "You & Me" from his latest album, Drip Season 4ever. Last month, they shared an accompanying video that Spike Jordan directed.