NBA YoungBoy 'Colors' Is Another Fine Album But Keeps Him In Cruise Control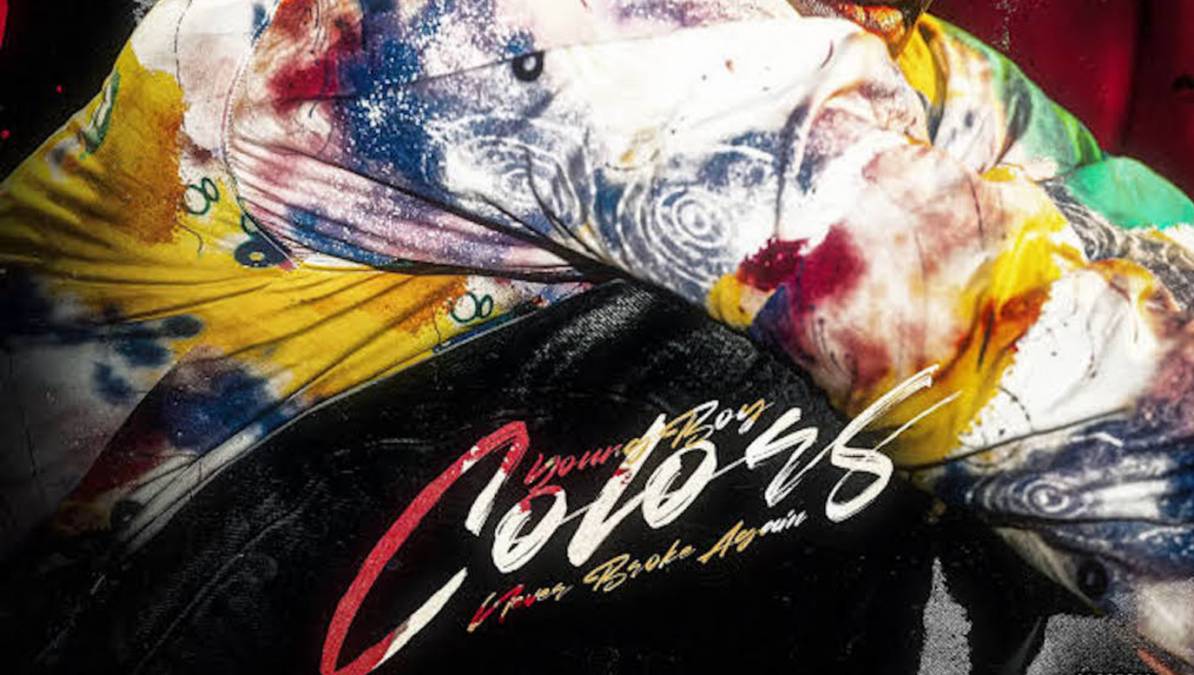 NBA YoungBoy 'Colors' Is Another Fine Album But Keeps Him In Cruise Control
73
Rapper NBA YoungBoy has dropped his new album Colors. HipHopDX breaks down YoungBoy Never Broke Again's new album Colors.
NBA YoungBoy's world is apparently lonesome and filled with dread. Since his breakout mixtape, 38 Baby, the Baton Rouge rapper has had bouts with law enforcement, rival gangs and fractured relationships. There never seems to be a moment where his life isn't in complete turmoil, but that's what makes his music so poignant. Every lyric is delivered with supercharged emotion that can be felt down to bare bones, which is accompanied by his elastic vocal range. That realness has built him one of rap's most dedicated fanbases in the last decade, with his last four albums debuting at No. 1 on the Billboard 200 charts. NBA YoungBoy is the outlaw of mainstream rap music.
The reported FBI Operation against YoungBoy was named "Never Free Again." If he's not locked up in a state facility, he's restricted under house arrest. After serving seven months in prison on gun charges, he's been under house arrest in his home in Utah. It's allowed him to release a drove of albums and mixtapes filled with some of his most impulsive writing yet.
Colors, his latest album, sees YoungBoy more conflicted than ever, saying one thing but acting the opposite. On "I Got This,"  he reflects on his grandma suggesting he's baptized again to wash away his sins. A moment later, the father of seven confesses he wants to move on from his current path of Department of Justice indictments and murder. He believes he's trapped under these circumstances regardless of desire, cornered by the same legacy that helped build his career. But his ways haven't changed, recently entering a public beef with Chicago's Lil Durk. Colors follows up last year's Sincerely, Kentrell and puts more emphasis on YoungBoy's emotional spectrum. Behind the toughness and publicity is a young man caught up with regret from past actions, struggling to turn the corner.
Colors alternates between stick talk raps, sex and love ballads, street disses and self-reflection that spans across an exhaustive 19 tracks. The album starts with immediate confrontation for the first four songs. On opener "Long Live," he sets the tone by spitting with laser focus, "Time for demolition." A ruminating theme throughout Colors is YoungBoy's readiness to die, realizing any slip up will result in losing his life. Meanwhile, he's amid his beef with Memphis rapper NLE Choppa and Lil Durk. On the next track, "Bring It On," he's taunting his enemies, reveling in the fact they want him dead. He continues to bait his opps on "No Switch," nearly foaming at the mouth like a rabid dog for a showdown.
After the first section of songs, Colors starts to show its flaws. Cuts such as "2Hoo," "DC Marvel" and "Expensive Taste" are filled with shallow romanticism and descriptions of a sex life that's better suited on the down-low. On "Dis & That," YoungBoy sounds like he's on autopilot and falling back on production that's stale and repetitive. It's difficult to differentiate between songs on Colors and the rest of his catalog when the beat selection sounds the same.
YoungBoy is better at writing diss tracks to his enemies than he is with love letters. "Know Like I Know" is speculated to be about a fan of his that attempted to fight NLE Choppa at Los Angeles International Airport. The track opens with him muttering violent threats underneath the Auto-Tune in his vocals. He snarls, "I bet your momma be destroyed n-gga/When we send your stupid ass to God/For makin' statements, choosing' sides" — which should act as a wake-up call for fans who instigate beefs between artists on social media, push false narratives and worse — get involved in a physical altercation for clout.
The line between entertainment and real-life blurs as mainstream audiences hungers for more realism. And on "Bring the Hook," YoungBoy aims his verbal onslaught toward King Von's death, Lil Durk and O'Block. Lines such as, "N-gga, this that Squid Game, O'Block pack get rolled up/Murder what they told us, Atlanta boy get fold up," makes it obvious nothing is sacred and off-limits in their feud.
Colors suffer from an overabundance of songs that inflates the project, ruining what could be a more digestible project if the fat was trimmed and tracks such as "Snow Bunny"— a generic and cookie cutter love song with the depth of a pond — didn't populate almost half of the tracklist. While YoungBoy's penmanship is at the top of this game, there's not enough variety in the production that gives his projects their own identities. Engineer Jason Goldberg announced YoungBoy will be taking a break following Colors — something that hopefully brings more introspection and innovation with not only his music but also himself.
REPEAT ME
FAN FEEDBACK
It's official I'm a youngboy, I may not always completely understand the life he be living, but this latest album has changed my mind. Youngboy you did your things on Colors!!!!

— Jalaydon? (@imagejay) March 1, 2022
Dam …another victim… #Youngboy album #Colors go way harder & now everyone & @kanyewest trying to catch up …
NBAYoungboy catching all the bodies in the music biz… pic.twitter.com/5SlzUkXn8l

— KingKomicsRJ (@KingKomicsGr33n) February 23, 2022
Colors – YoungBoy Never Broke Again

This project is just kinda there. The production is decent at best, but the mixing can be pretty rough at some points. Most of the tracks here are bland and unoriginal, and while there might be some okay tracks every once in a while, for – pic.twitter.com/OrTS8xetpm

— music critic forkky (@ExmilEnjoyer) February 26, 2022