Cam'ron Announces New Mixtape, Promises Return Of "Old Ma$e"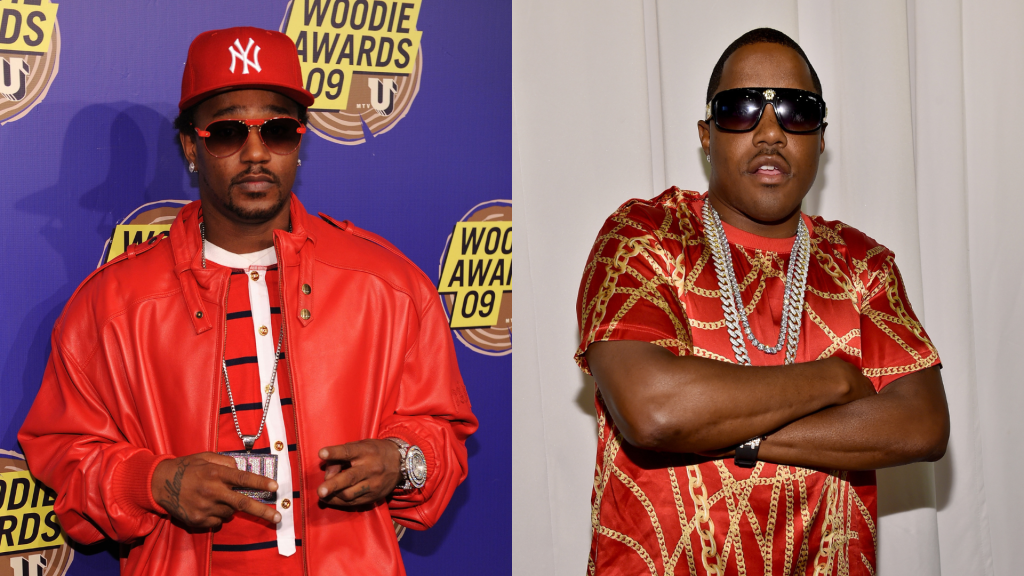 Cam'ron Announces New Mixtape, Promises Return Of "Old Ma$e"
5665
Cam'ron has been making waves as a sports analyst, but it seems he isn't ready to fully let go of music. The 47-year-old multi-talent announced a new mixtape is on the way and promised the return of "old Ma$e."
The Dipset member posted a video on Instagram on Sunday (July 9) where he can be seen listening to an unreleased track. "Just warming up. @itiswhatitis_talk mixtape July 28…," Cam wrote in the caption, indicating that the project will be branded under his popular talk show It Is What It Is.
"#IIWII the new DEATHROW," the Harlem rapper continued. "Welcome to the row, ni**a," he wrote in all capital letters. Another exciting revelation came at the end of the clip, as the Come Home With Me artist wrote, "And by da way the old MURDA BACK!!!! @rsvpmase." Check out the full video below.
Cam'ron and Ma$e recently expanded their talk show, It Is What It Is, to a full-blown media network named Come And Talk 2 Me. The network will feature three shows, one of which will hold the same title as the network. On Come And Talk 2 Me, debuting in the fall, Killa Cam will speak with guests regarding their personal and professional issues.
His co-host will take on his own show titled Ma$e, Fix My Situation. In this program, the "Been Around The World" rapper will use his gifts as a former pastor to provide spiritual guidance to his guests as they recount difficult experiences in their lives.
The third program will be called Es Lo Que Es, the Spanish translation of "It Is What It Is." This show focuses on Latino-aligned sports topics and is hosted by actor Cuban Hunter, well-known blogger Loopy, and Fidel Gocio. Check out the latest episode of Es Lo Que Es below.