Bronny James denied entrance into Saweetie's birthday party in Hollywood by security [PHOTOS]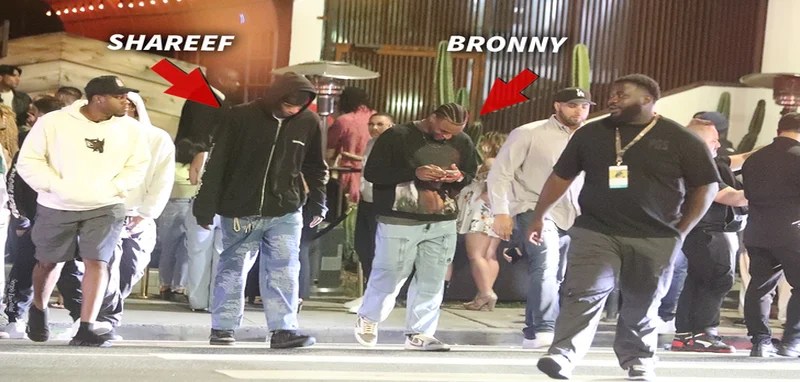 Bronny James denied entrance into Saweetie's birthday party in Hollywood by security [PHOTOS]
9270
Bronny James denied entry into Saweetie's birthday party
Bronny James is currently one of the most popular freshmen in college basketball. He's the son of the great LeBron James, as he recently committed to playing basketball at USC. That isn't far from where LeBron plays at all, as he's with the Los Angeles Lakers. Furthermore, Bronny is expected to be one-and-done, and declare for the NBA Draft, next summer. ESPN projects him to be selected at number 17, by the Atlanta Hawks. Bronny's popularity has been very high for a while now, as he reached 1 million Instagram followers back in 2020.
Meanwhile, Bronny is now trending for making some moves in Hollywood CA, on Monday night. According to TMZ, he and his friend Shareef O'Neal, (Who's the son of Shaquille O'Neal) attempted to get into Saweetie's birthday party. Saweetie has also been a big trending topic due to her now dating YG.
Saweetie's party was held at Poppy, but weren't let inside by security. It's unclear if security simply didn't know who they were, or if they did, but they were simply doing their job by not letting anyone who's not on the guest list.
Bronny James denied entry into Saweetie's birthday party