Brandy to Star in Netflix's New Holiday Film 'Best. Christmas. Ever.'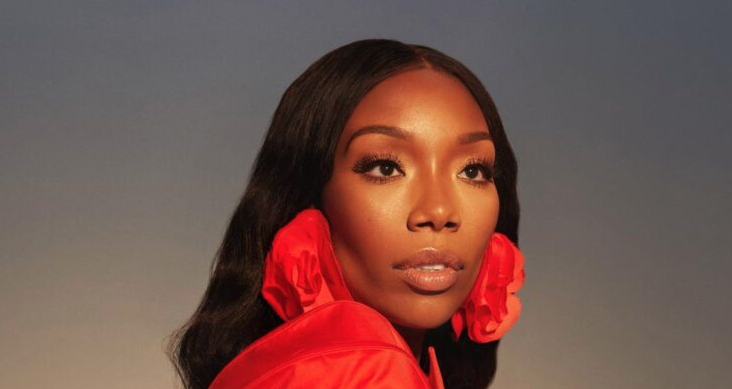 Brandy to Star in Netflix's New Holiday Film 'Best. Christmas. Ever.'
63
Brandy is seemingly unstoppable this year. After wrapping up the first season of ABC's Queens, the music legend has landed a starring role in Netflix's original holiday comedy film, Best. Christmas. Ever., according to Deadline.
In the Mary Lambert-directed movie, Brandy plays a woman named Jackie, who unexpectedly reconnects with her old college friend Charlotte (Heather Graham) under an overzealous suspicion that her picture-perfect life isn't as joyful as the newsletter she sends every Christmas.
Determined to call Jackie's bluff, Charlotte almost cost their respective families the magic of Christmas. But the two find themselves working together to make sure the celebration isn't entirely ruined.
Jason Biggs and Matt Cedeño also join the cast of Best. Christmas. Ever. The film, which was written by Charles Shyer and Todd Calgi Gallicano, has yet to receive a release date.
"Get ready for the Best Christmas Ever ♥️ I'm so excited to join this phenomenal cast for this special holiday film coming soon to @netflix," Brandy wrote on Instagram.
View this post on Instagram
Last week, Brandy and her daughter Sy'Rai released an original song titled "​​Nothing Without You." It appears on the soundtrack of Disney+'s new film Cheaper By The Dozen.
Brandy, whose name received positive praise from K. Michelle in a recent Rated R&B interview, has teased a New Moon celebration to coincide with the 20th anniversary of Full Moon. The era will consist of "new performances, new vocals [and] new visuals."
Before this Netflix announcement, Brandy spoke exclusively to Rated R&B about the thrill to concentrate on new music following the completion of Queens.
"I want to try different things with my music this next go-round, not just stick to R&B," she said. "I'm not just R&B, it's more in my core. I want to bring it all out. Whatever else I have left, I just want to give it."
In that same interview, she added anticipation to her upcoming collaboration with Mariah Carey and reflected on the late LaShawn Daniels.