Blxst Teases Busta Rhymes Collab: "I Got One In The Cut"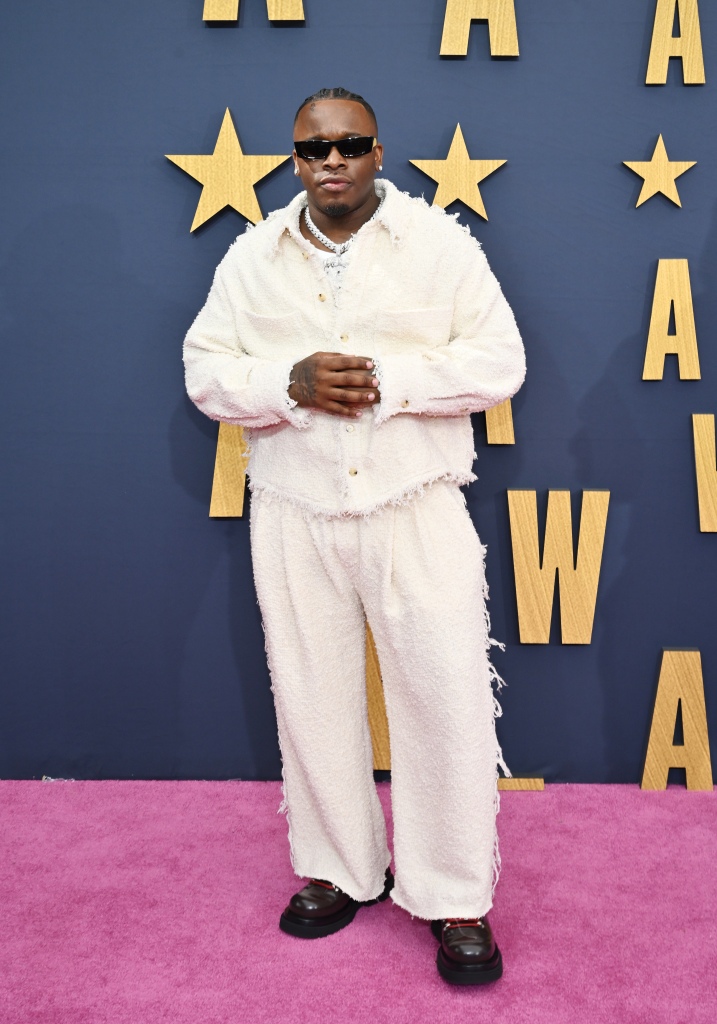 Blxst Teases Busta Rhymes Collab: "I Got One In The Cut"
5459
While sharing his admiration for Busta Rhymes, Blxst revealed the two have a pending collaboration on 2023 BET Awards red carpet.
"I also got one in the cup with Busta Rhymes," the "Chosen" performer revealed to VIBE on Sunday. "That's going to come to light real soon."
The Los Angeles native shared his favorite verse from the Brooklyn-bred icon who was recognized with this year's Lifetime Achievement Award. "I would say the Chris Brown feature…He went crazy on there," he said. "That's a verse that's going down to history for sure."
The Best Male R&B Artist nominee (Chris Brown and Usher ultimately tied for the win) also discussed his music and signature style which blends Hip-Hop and R&B for a signature, melodic style.
"I just do me, honestly. I don't like to title myself," explained the "Ghetto Cinderella" singer. "I leave that to the fans, to the peers, and whatnot. But I'm just honored to be nominated as a whole. To be acknowledged on any level is a blessing, and I love what I'm doing, so I'm honored."
The most recent release from the self-defined artist Just for Clarity 2 was released earlier this year. The four-track EP has a west coast vibe with features from Mustard, Terrace Martin, Roddy Ricch, and Larry June.
 "Just For Clarity 2 is the second installment of a project I put together for my supporters to have an update of what's going on in real-time," Blxst previously explained to Red Bull ahead of its release. "When I think of clarity, I think of being clear and getting straight to the point. It's a moment for me to vent and be honest and transparent, which is a theme throughout the EP. I call it a flawless four-pack because it's intentionally short and sweet, but it's also an appetizer before the debut."
Check out Just For Clarity 2 below.