Black Thought Adds Verse To Classic Usher Record At 2023 Roots Picnic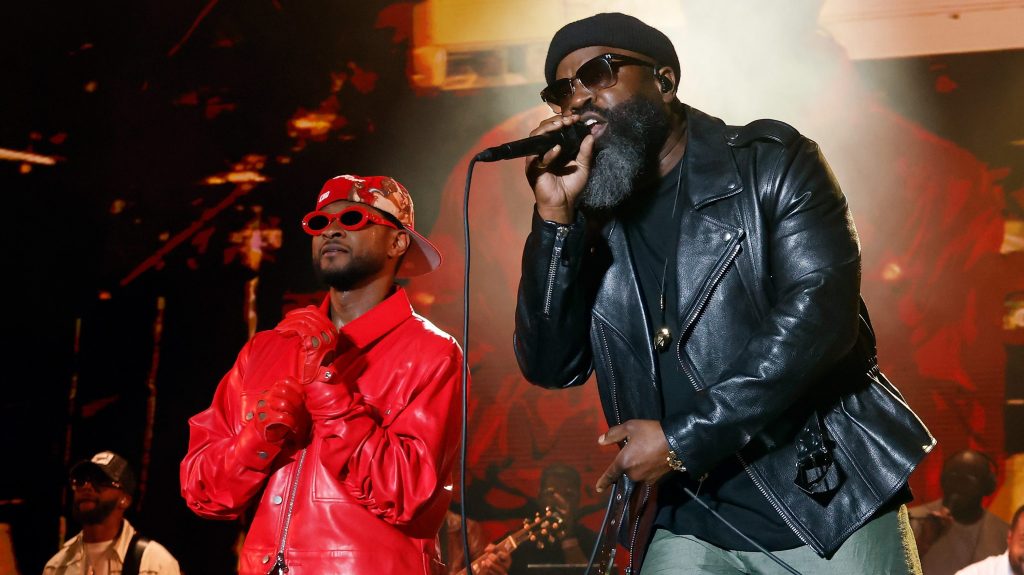 Black Thought Adds Verse To Classic Usher Record At 2023 Roots Picnic
7107
Black Thought continued his streak of doing something special at Philly's Roots Picnic that left fans raving. The 51-year-old added a verse to one of Usher's classic records during his headlining set.
The "GLU" artist was a last-minute replacement for Diddy, who dropped out of the festival toward the end of May. The Atlanta legend took the stage on Sunday evening (June 4) and delivered several of his most popular tracks, namely "Yeah!," "Burn," and "U Don't Have To Call." He also surprised attendees by bringing out Eve and Jazmine Sullivan, but The Roots member's guest spot was the most memorable.
The GRAMMY winner began to sing "Throwback" from his 2004 album Confessions, and Thought jumped in, rapping "One Friday night session, a minor indiscretion/ Almost had me like with Usher pulling out a true confession." Check out the full verse and Usher's entire set below.
Black Thought has shared his musical mastery with the world for decades and is looking to go deeper into his life with his upcoming memoir titled The Upcycled Self. "The storytelling continues. The medium is ever evolving," he wrote in an Instagram post promoting the book. "I'm so proud of this work. It's been years in the making. The story of the Upcycled Self — a focus on childhood forged from the fire."
"I hope in sharing so much about my upbringing we can find new courage to start the difficult conversations that prompt healing, with ourselves and others. As men. As Black men. As humans," he added. The memoir is set to be released on Nov. 14, 2023.