Birdman Reveals B.G. Will Be Re-Signing with Cash Money Records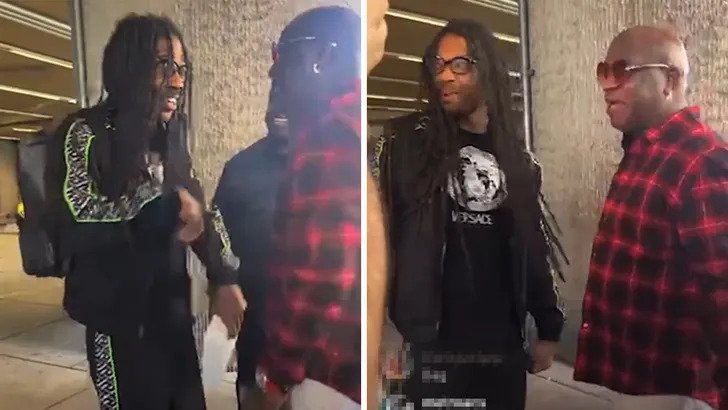 Birdman Reveals B.G. Will Be Re-Signing with Cash Money Records
6386
B.G. will be re-signing with Cash Money Records, Birdman has revealed.
Birdman recently stopped by the 85 South podcast for a rare interview, where he spoke about his legacy, becoming a multi-millionaire, the major artists signed with Cash Money who have made a big impact in the world of music, and more.
While talking about B.G. and how he discovered him at a young age, Birdman said he will remain with the label who helped him reach stardom. "My lil n****'s official Cash Money … ain't nobody else he gonna sign with besides this shit," Birdman told Karlous Miller. B.G. was released from prison on Sept. 6 after serving 12 years in prison.
He also hinted at reuniting Hot Boys at some time. Can he get B.G., Juvenile, Lil Wayne and Turk all back together in some capacity? Let's hope so.