Rema & Selena Gomez 'Calm Down' Becomes First African Artist-led Track to Hit Billion Streams on Spotify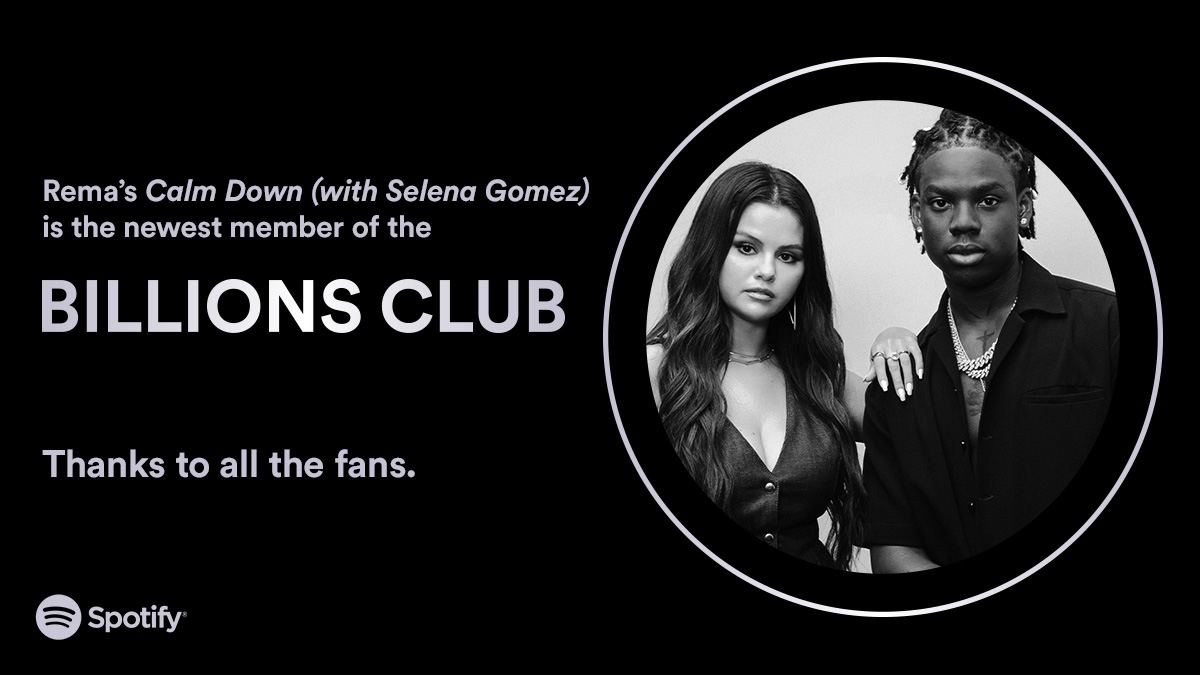 Rema & Selena Gomez 'Calm Down' Becomes First African Artist-led Track to Hit Billion Streams on Spotify
10300
Rema and Selena Gomez' worldwide hit 'Calm Down' has officially reached a billion streams on Spotify.
This marks the first time an African artist-led track has joined the "Billions Club" on the streaming platform. As Spotify notes, the success of the track stresses the power of cross-cultural musical fusion in today's interconnected world where we are seeing more and more global sounding songs lead the way.
"It's a blessing. It's not just a big win for me, my team and family, it's also a big one for the culture. I feel really happy and I'm really proud of the fans as well for going back to the song and putting people on the song. Shout out to the DJs and everyone who made this possible," said Rema about the achievement.
[embedded content]