Belly, Post Malone, KAYTRAMINÉ And More Can't-Miss New Music Friday Releases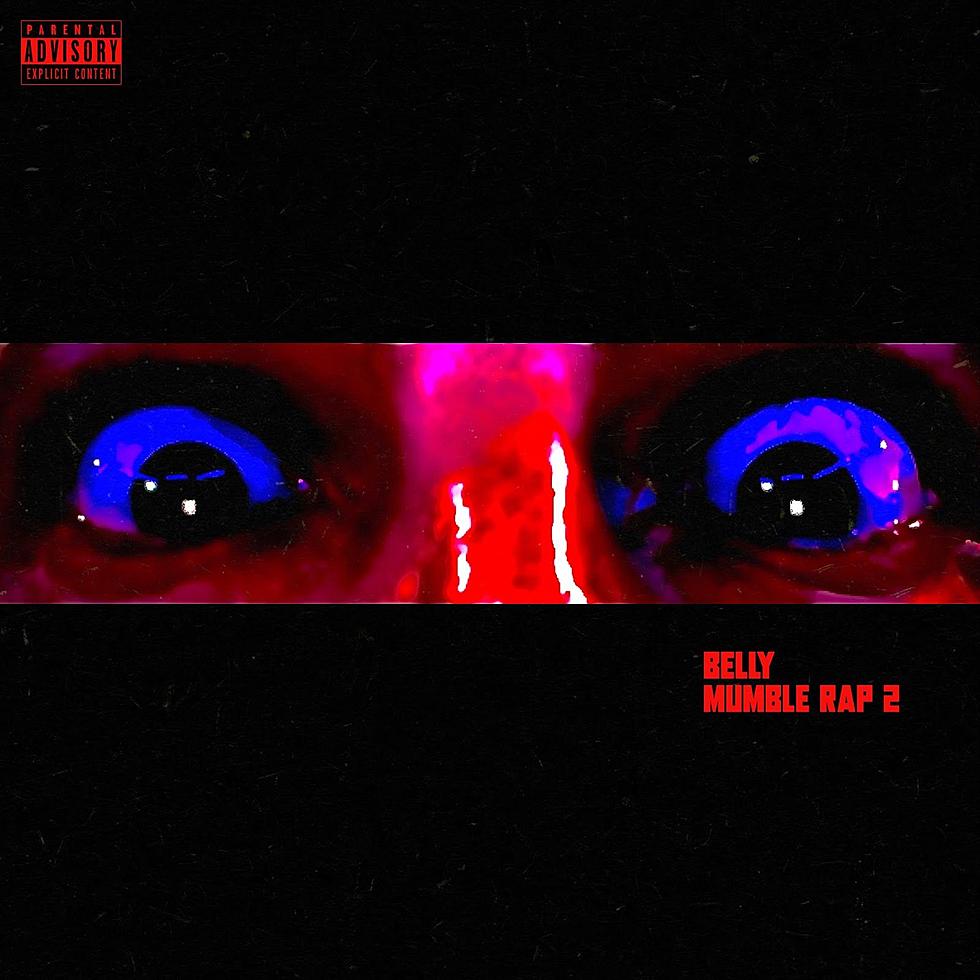 Belly, Post Malone, KAYTRAMINÉ And More Can't-Miss New Music Friday Releases
7519
Today is Friday, which means there are a ton of new releases to look forward to from some of your favorite Hip-Hop artists. To help you unwind and enjoy the weekend, check out VIBE's picks of songs and albums you should hear and add to your soundtrack of weekend festivities.
Belly – Mumble Rap 2
A few seasons have passed since Belly last bestowed a body of work upon us, his 2021 project See You Next Wednesday. Yet, he appears to have used the time off to his benefit, as the Canadian returns with Mumble Rap 2, the sequel to his 2017 effort and an album that finds him reaching the peak of his powers. "At this rate, I might die next," he morbidly declares on "Capone's Demise," an opening salvo produced by Hit-Boy on which Belly goes into an introspective zone. "Just being brown will get you blacklisted/ Especially when you can rap gifted like last Christmas," he raps later on the track, which gets the proceedings on a roll from the outset.
The XO spitter continues to impress on "Ambiance" before peppering commentary from poet Gil Scott-Heron on the bluesy "Loyalty v. Royalty," the latter being a candidate to rank among his finest work with time. Flexing his lyricism on "Heroic Villains" to reflecting on the sign of the times on "World Changed." Packing contributions from Nav, Gucci Mane, and Rick Ross, Mumble Rap 2 provides a refined listening experience and is a reminder that being in the shadows can bring your best performances to light. – PB
Kaytranada & Aminé – Kaytraminé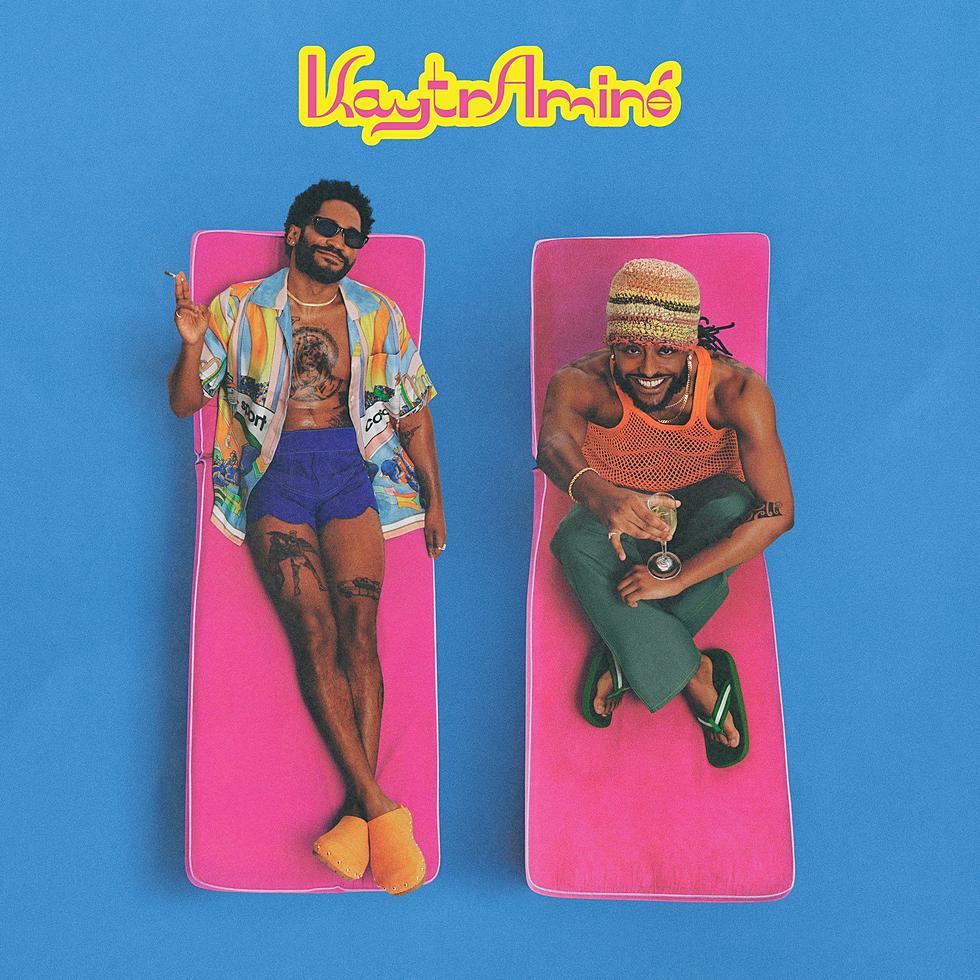 Collaborative albums are a dime a dozen these days, but sometimes the union of two creative forces can lead to a musical experience that's simply indelible. This is the case for KAYTRAMINÉ, rapper Amine and producer Kaytranada's new group and name of their debut album, which finds the dynamic duo doling out a succession of funky grooves.
"When we drop, these other rappers know what's the outcome," Amine boasts on "Who He Iz," an up-tempo offering that Kaytranada laces with a jittery backdrop. On "letstalkaboutit," the Oregon rapper drops slick musings alongside Freddie Gibbs, while Big Sean raps about pursuing peace, progression and elevation on "Master P." More languid vibes are felt on "Rebuke," and Snoop Dogg crashes the party with "the meanest flow" on "Eye," which is soundtracked by an airy soundscape whipped up by the Grammy Award winning boardsman. KAYTRAMINÉ is a joint effort that finds both contributors putting their best foot forward and gifting a sonically cohesive stimulus package to their respective fanbases and the music world at large. – PB
Post Malone – "Mourning"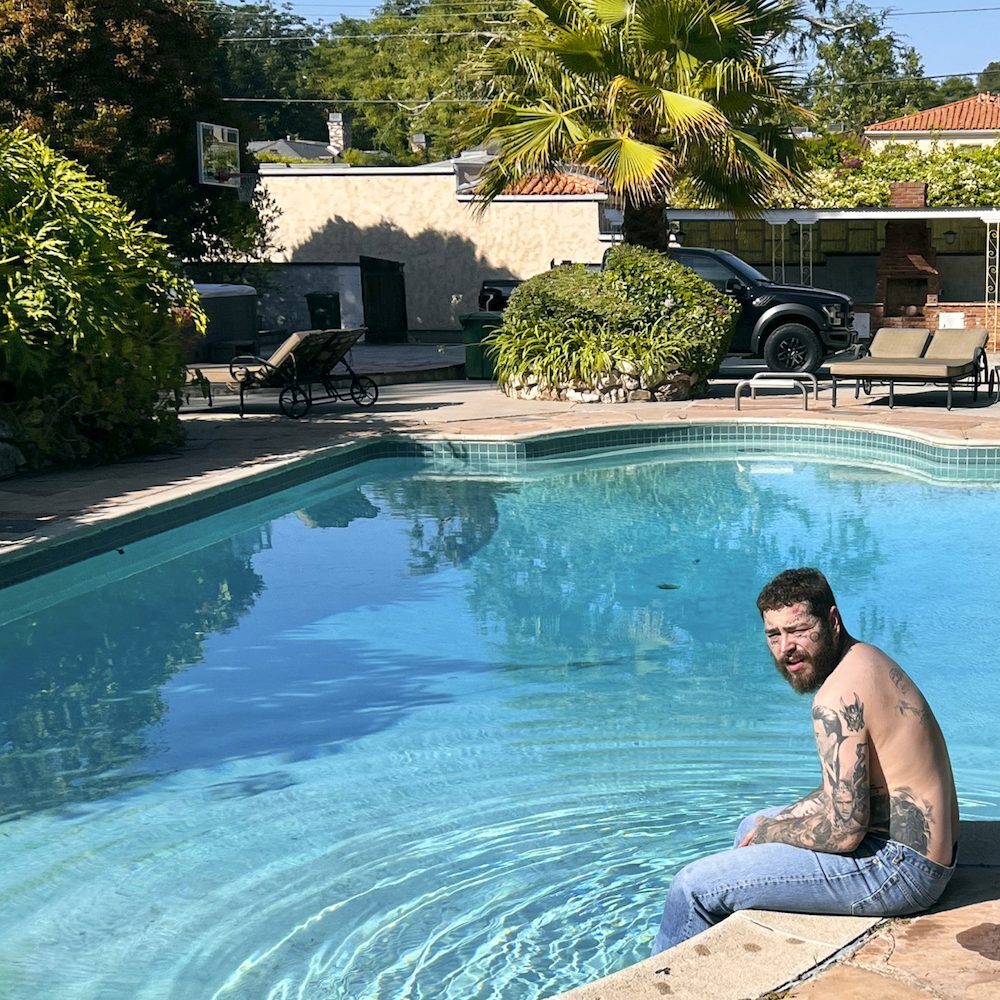 Post Malone's "Mourning" is a clever metaphor and he reveals the meaning early in his new record. "Don't want to sober up/ The sun is killin' my buzz, that's why they call it 'Mourning.'" There's nothing like one of those nights that never end, especially when you're running from something, that gets ended by that bright sphere in the sky. "Mourning" opens like a ballad, but in true Posty fashion, the heavy drums come in and he picks up the pace. Malone reflects on getting curved after shooting his shot at a party in Malibu and, later on, throwing up from alcohol. This definitely has all the makings of a Post Malone hit: catchy chorus, salient message, and clever double meaning. He may not be "Mourning" for long. – Armon Sadler
Various Artists – Fast X Soundtrack
The latest Fast & Furious film in the franchise is accompanied by a soundtrack that includes varying genres and appearances by a mix of rising talent and bonafide superstars. After an impassioned intro from celeb Youtuber Kai Cenat, the project officially commences with "Spinnin'," which pairs Lil Durk and EST Gee and finds them speaking on finding vengeance against a traitorous associate. YoungBoy Never Broke Again is joined by Bailey Zimmmerman and Dermot Kennedy on the triumphant "Won't Back Down, while rappers Kodak Black and NLE Choppa come together with Jimin of BTS, JVKE, and Muni Long on the somber ballad "Angel Pt. 1." Additional highlights include "Supa Fly" featuring Cootie, BiC Fizzle, and BigXthaPlug, and "Let's Ride" by YG, Ty Dolla $ign, and Lambo4oe. – PB
B-Lovee – Sorry 4 the Wait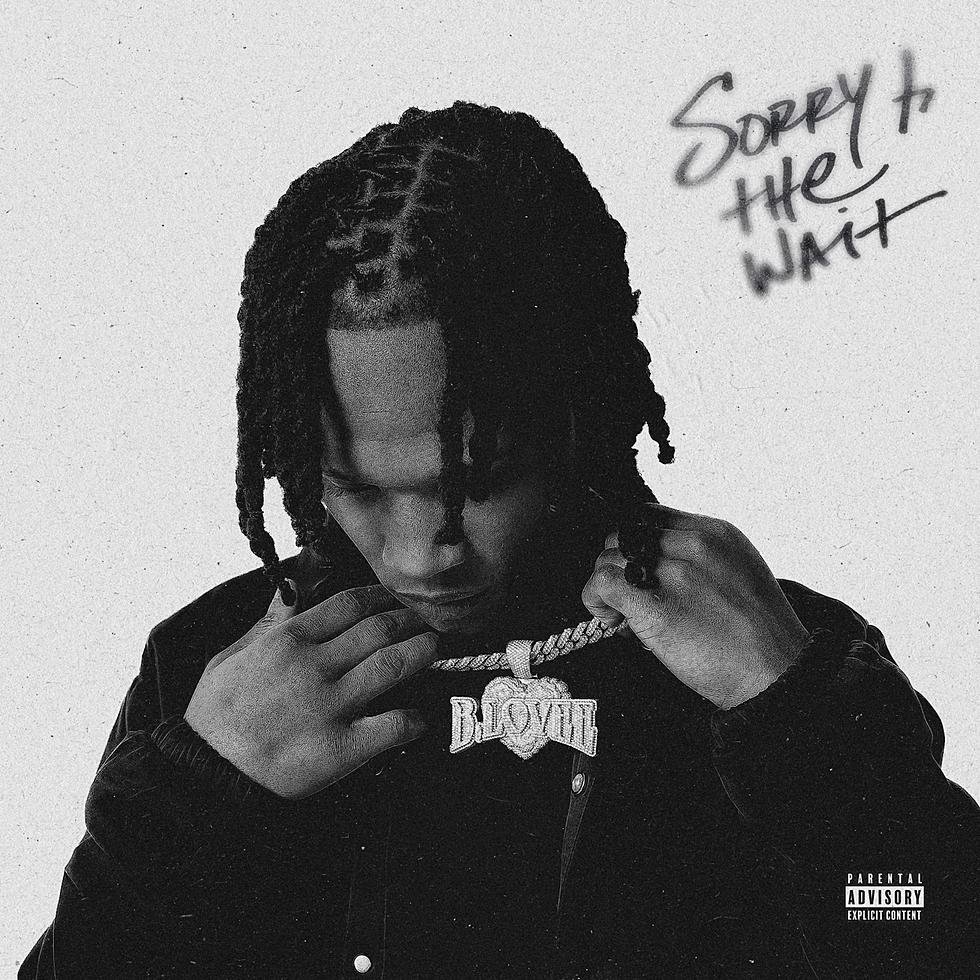 B-Lovee rewards fans' patience with his newest project Sorry 4 The Wait…. "One Mic Freestyle" featuring Sha Ek is an immediate standout, primarily because of the fervor in their voices. The production sounds like the standard drill beat, but they make it sonically interesting by nearly yelling their aggressive bars. "Freak Freak" is another gem, blending a vocal sample with a dance-drill hybrid beat. This song is strong, but it could've used Cash Cobain's proclivity for rapping about women because B-Lovee talking about scaring opps away doesn't fit with what the production conveys, especially following "No Secrets." B-Lovee is a talented lyricist, and certainly more interesting than the myriad of drill artists today. With more refinement, he can take things to the next level. – AS
Estee Nack – Nacksaw Jim Duggan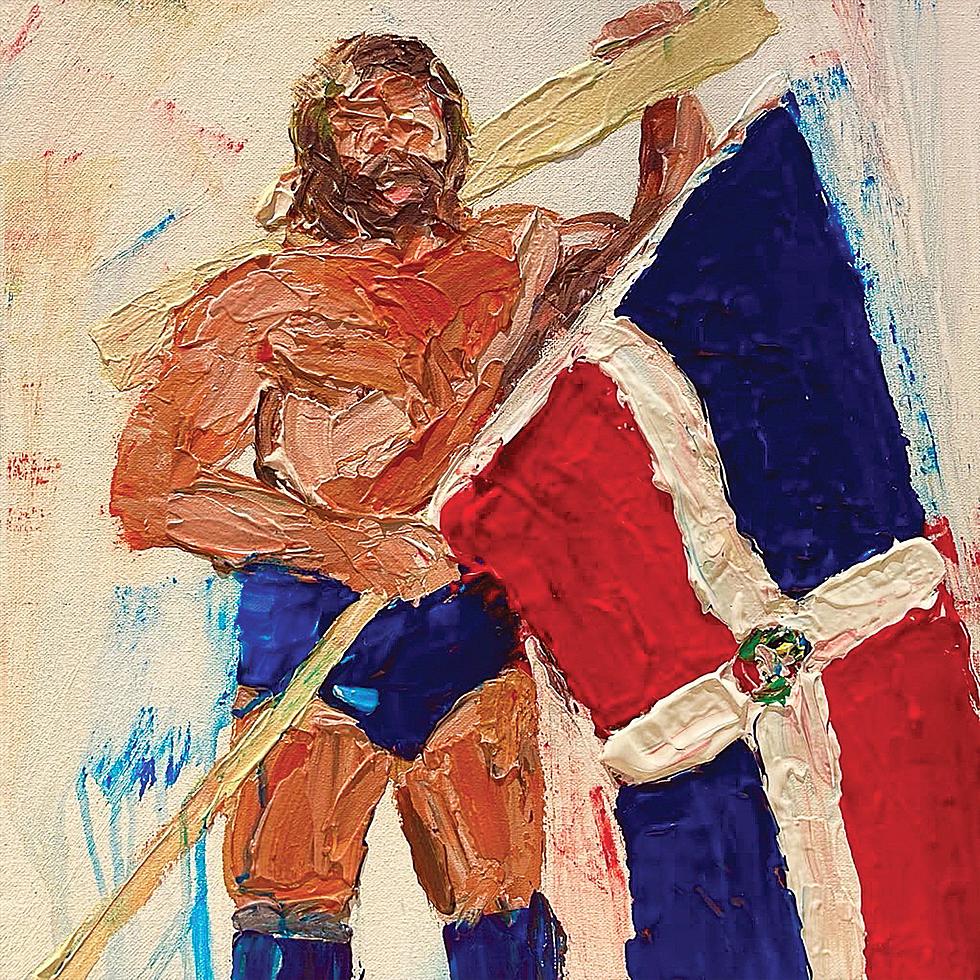 Estee Nack is the latest in a seemingly never-ending list of Griselda members and affiliates to take the rap game by storm. The Massachusetts-bred lyricist drops off his new album Nacksaw Jim Duggan, which includes multiple screwface-inducing moments throughout its 14 songs. While short on features, collaborators Al.Divino and Kingasiatic Allah assert themselves well on "MassMoneyWires," "FETTYGUERRERO" and "KNOWLEDGEWIDSOM," while Westside Gunn lends his talents to the album closer "OLDNACKDONALDHADAFAR." Additional inclusions that deserve your attention include "ANGELDIOR," WEMADEHISTORY and TALCOMMANDO. – PB
Juice Wrld – Goodbye & Good Riddance' Five Year Anniversary Deluxe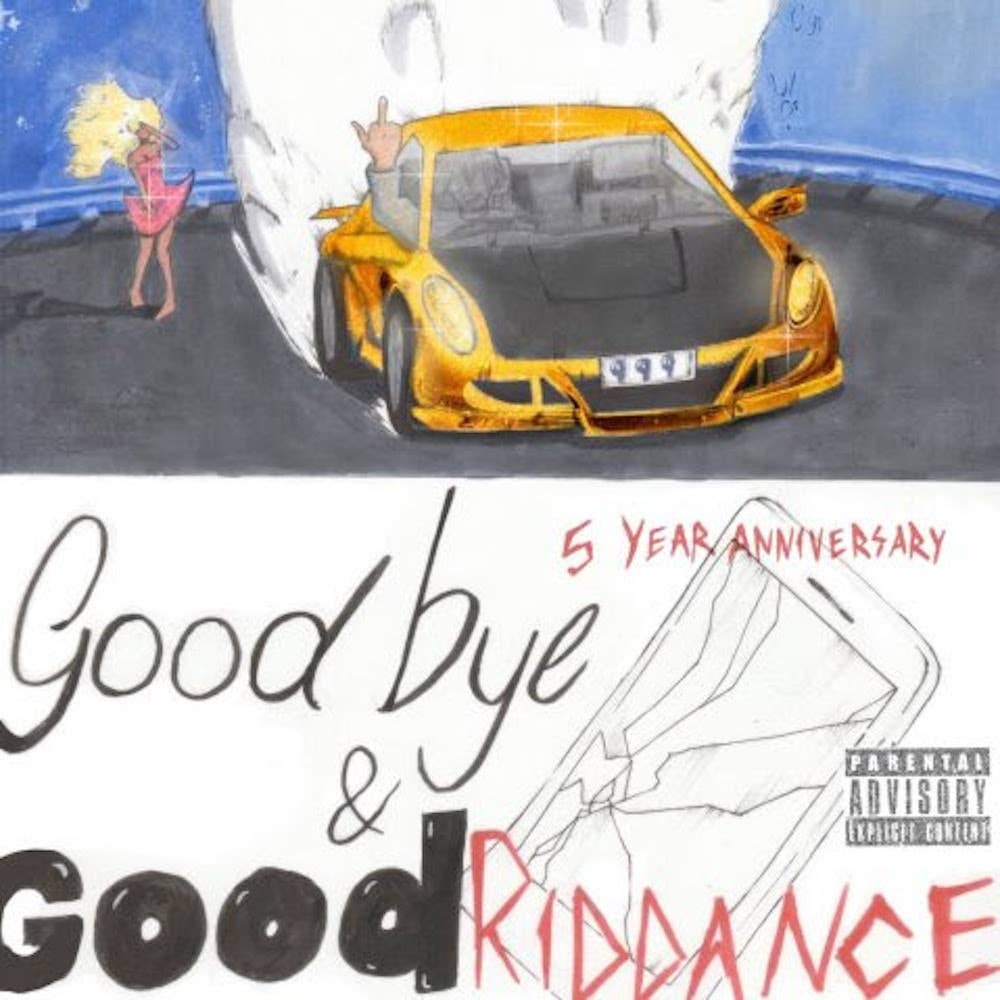 It's been a little under four years since we lost Juice WRLD, and just shy of five years since his debut album Goodbye & Good Riddance. His team put together a special anniversary edition of the LP, adding two new tracks. The first, "No Good," opens with somber guitar and harp strums. The Chicago artist skates over the downtempo record, reflecting on his drug use and how he only wants love and money. He admits that the rockstar lifestyle has turned him into a junkie and seems to be hurt by that awareness. "This song's about all my talents and vices," Juice croons. It's a true stream of consciousness, with rapid flow changes and vocal crescendos. It's eerie hearing how in touch he was with the pitfalls of his life, especially knowing how he ultimately died, but Juice conveyed his difficulties in life in such a beautiful way.
"Glo'd Up" is a bit more positive, acknowledging the ways in which his life has elevated. Women swarmed him, he matured, and he could afford more expensive clothing. There's a heavy bass drum pattern, yielding the quintessential canvas for Juice's belting vocals to soar. Though the record is short, the message is clear: while Juice WRLD was with us, he was steadily climbing toward being a superstar. It's a shame knowing what he could have become and how it was cut short, but thankfully there are songs like this to remind us. – AS
SahBabii – "Lost All My Feelings"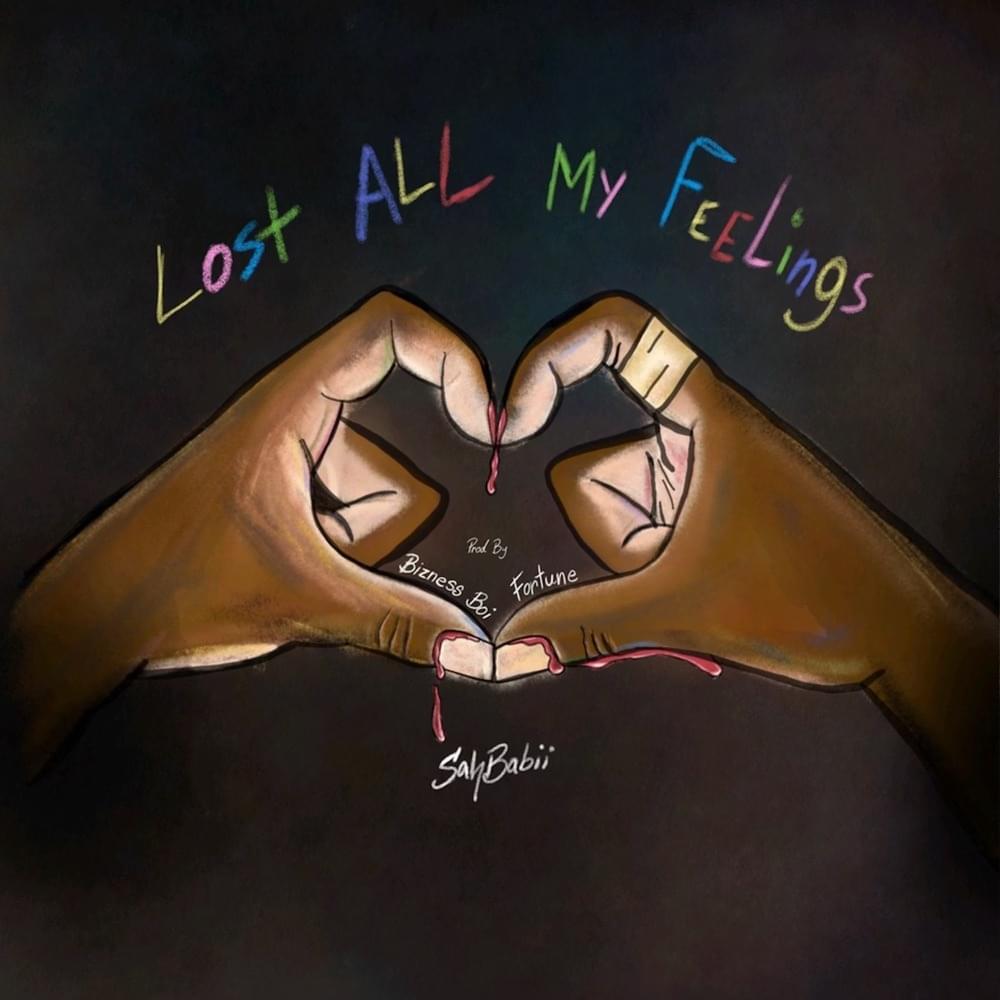 SahBabii's "Lost All My Feelings" opens with a muffled filter on the production before the 26-year-old emerges on the record. As the title conveys, he is devoid of emotions and his monotone vocals push that message forward. Despite being seemingly detached from any emotional reality, his flows are still sharp and immersive. He's seeking out drugs to heal him because even fellatio from a woman is doing nothing for him. This is one of those records you play on a late drive when you want to fully sink into any negative emotions you're having. The only way to get through it is to go through it. – AS
Babytron – "See Y'all In June"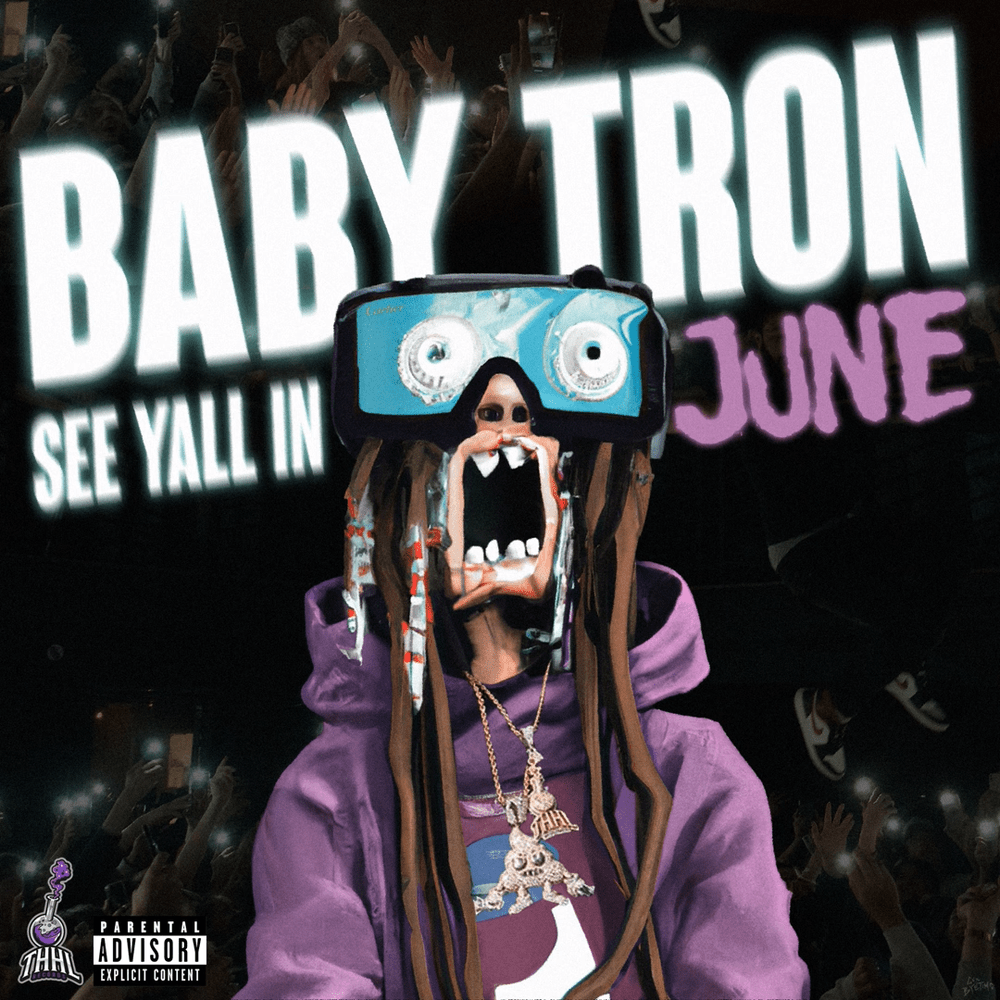 BabyTron's "See Y'all In June" opens ominously with spacious yet menacing synths before he gets into his undeniably entertaining wordplay. We get references to Devin Booker scoring 70 points, Enes Kanter, Jimmy Butler, Call Of Duty Modern Warfare 2, and more. The Detroit rapper's flow will always be a bit rough, but the bombastic production gets the blood flowing. That's all you really need when you spend a lot of the songs either mean-mugging or laughing. BabyTron is a Detroit version of Fabolous. – AS
Steven Malcolm – "Monster"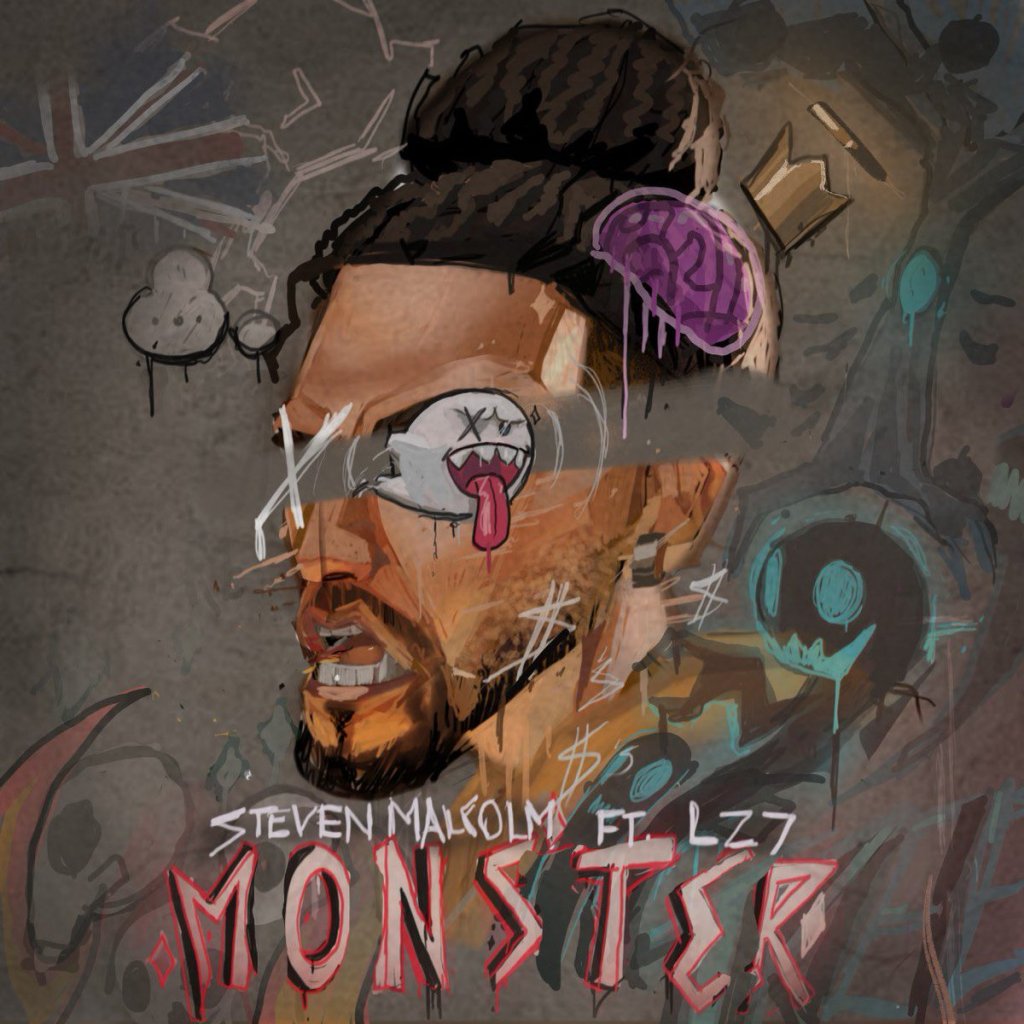 Steven Malcolm looks to capitalize on the monstrous year he enjoyed in 2022 and cater to his expanding fanbase. His new single "Monster," finds the five-time GMA Dove Award nominee layering his lyrics over a pulsating backdrop crafted by producers Jimmy James and Dayme. Featuring an appearance by LZ7, who's melodic vocals on the hook serve as the perfect compliment to Malcolm's rhyme spill, the rapper reveals what lies beneath the exterior on this lively number. – PB
Icewear Vezzo – "Back On Road"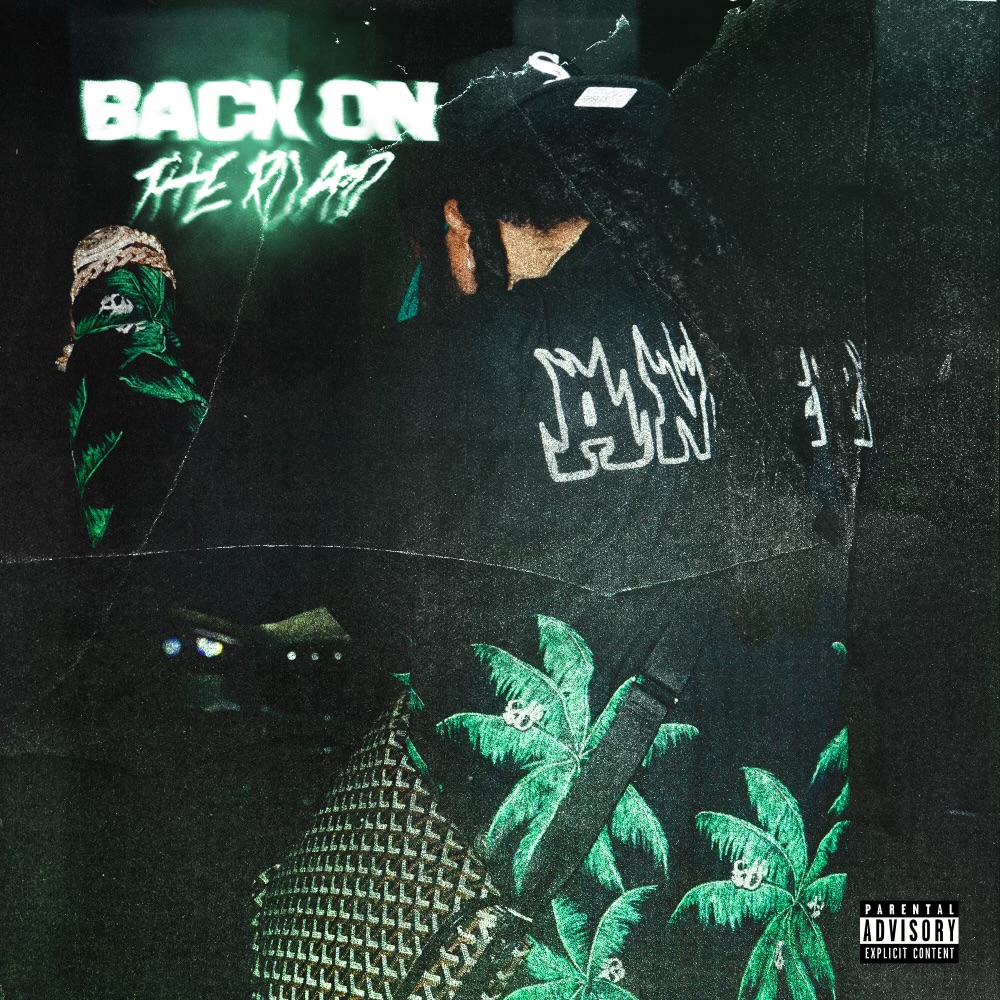 Icewear Vezzo drops off his latest track "Back On Road," which finds the Detroit native holding court in his Motor City stomping grounds and bringing the toys out. Comparisons to legendary figures like Gucci Mane and Lil Wayne are littered throughout the track, which will live on his forthcoming Live From the 6 project. "F**k around, be trappin' 'til I'm 50, bi**h I love the life/I hate pu**y ni**as, don't like rappers, I like mud and ice," Vezzo raps, professing his affinity for the streets and disdain for the unauthentic. – PB
Matt Ox – "Real Rage"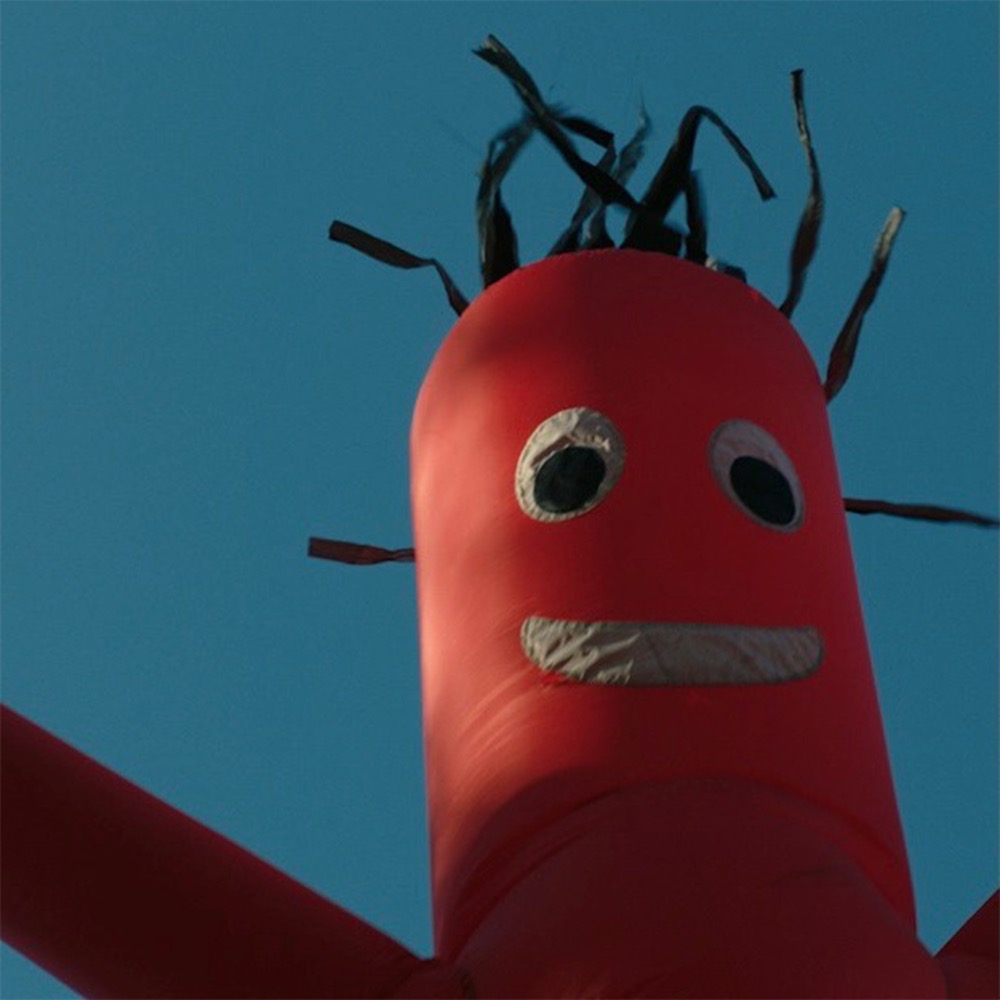 Matt Ox unveils the visual to "Real Rage," the latest single from Ox and Surf Gang's collaborative project OXygen. The former phenom, now 18, raps about going up to the top of the game and has no plans of plummeting below the perch of being No. 1. Channeling his rage for success and prosperity, Matt Ox looks to carry over the momentum from OXygen with "Real Rage" and appears to be making headway in that endeavor. – PB