Babyface Ray to release "Summer's Mine" album on July 21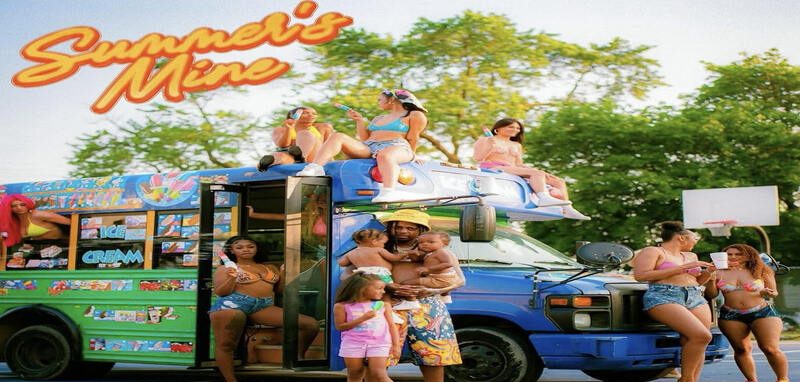 Babyface Ray to release "Summer's Mine" album on July 21
5459
Babyface Ray announces "Summer's Mine" album
Over the past several years, Babyface Ray has been one of the hottest artists out of the midwest. Furthermore, he's also been one of the most consistent. 2022 saw the Detroit rapper release two albums, which her "MOB" and "Face." These projects also included plenty of star-studded collaborations with Lil Durk, Pusha T, Icewear Vezzo, 42 Dugg, Wiz Khalifa, and more.
Meanwhile, Babyface Ray's first album of 2023 is also coming this month. On Wednesday, Ray announced on social media that "Summer's Mine" will be available on July 21. 16 songs will be included, as the album is led by singles released this year, such as "Donda Bag" and "All-Star Team."
In addition to the album title and release date, Babyface Ray also went on to unveil the official cover art for it. Here, he's seen holding several of his children, while posing in front of an ice cream truck. Many women are also seen hanging out around the truck. Pre-order options are also currently available on all streaming platforms.
Check out Babyface Ray announcing his forthcoming studio album, "Summer's Mine," which will be released on July 21, below. 
Babyface Ray announces "Summer's Mine" album