Tank Releases New Song 'Slow' Featuring J. Valentine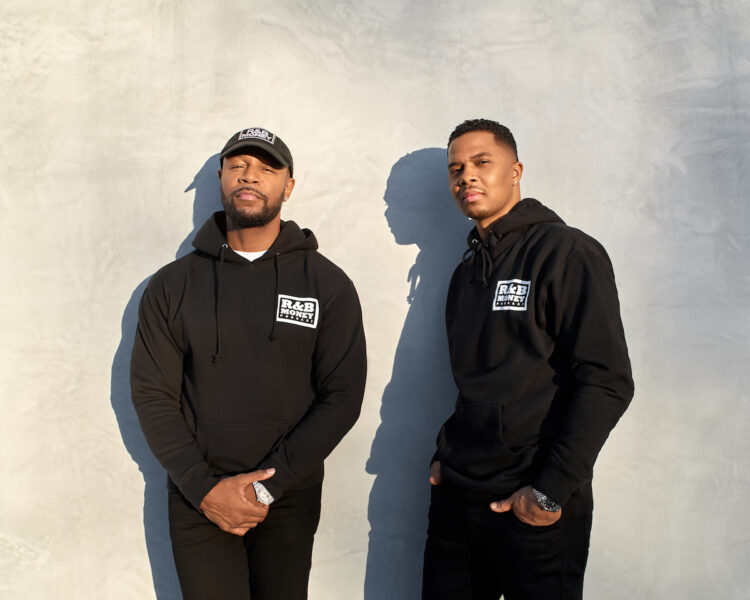 Tank Releases New Song 'Slow' Featuring J. Valentine
49
Tank has teamed up with his manager and occasional R&B singer J. Valentine for his new single "Slow" from his tenth and final album, R&B Money.
Backed by an alluring piano and shameless bass, the sensual groove hears both crooners tossing around enough explicit orders to set the fog up the bedroom windows.
The song's music video, directed by Young Chang, sees Tank and J. Valentine enjoying the beauty of women in different settings, from getting blindfolded with roses to dancing sexually in a black-and-white scene.
"Slow" comes a week after the premiere of Tank and J. Valentine's new podcast venture, R&B Money. He pairs the new single and its video with the official release date of his next album. The LP will arrive on Aug. 19 via R&B Money/Atlantic Records.
Of the forthcoming album, Tank said, "R&B Money is a labor of love to my fans and to the genre of R&B. I wouldn't be here if it weren't for artists like Marvin Gaye, Teddy Pendergrass, Keith Sweat, Al Green, as well as my fans who inspire me every day to make music."
He added, "I wanted this album to pay homage to my influences and my evolution as an artist, and I think that's what this final album represents."
The 17-track album will feature Tank's previous two singles: "Can't Let It Show" and "I Deserve." In addition to J. Valentine, Tank enlists Chris Brown, Alex Isley, Rotimi, and Vedo for R&B Money. Tank's artist Feather makes the tracklist, as well as TVERSE and D&D.
Leading up to the release of R&B Money, Tank is on the poster for several concerts. Many of his upcoming shows are tied to D-Nice's Club Quarantine concert series.
Tank is also scheduled for Essence of Festival Culture and the Cincinnati Music Festival.
Tank has stayed busy since his last official album, Elevation, in 2019. The R&B general released a pair of EPs during the lockdown and headed the Billboard Adult R&B Airplay chart twice with the last two songs mentioned above. He claimed a few first-time nominations, including an iHeartRadio Music Award nod.
Listen to Tank's new song "Slow" featuring J. Valentine below.