Baby Rose Shares New Song 'Stop the Bleeding'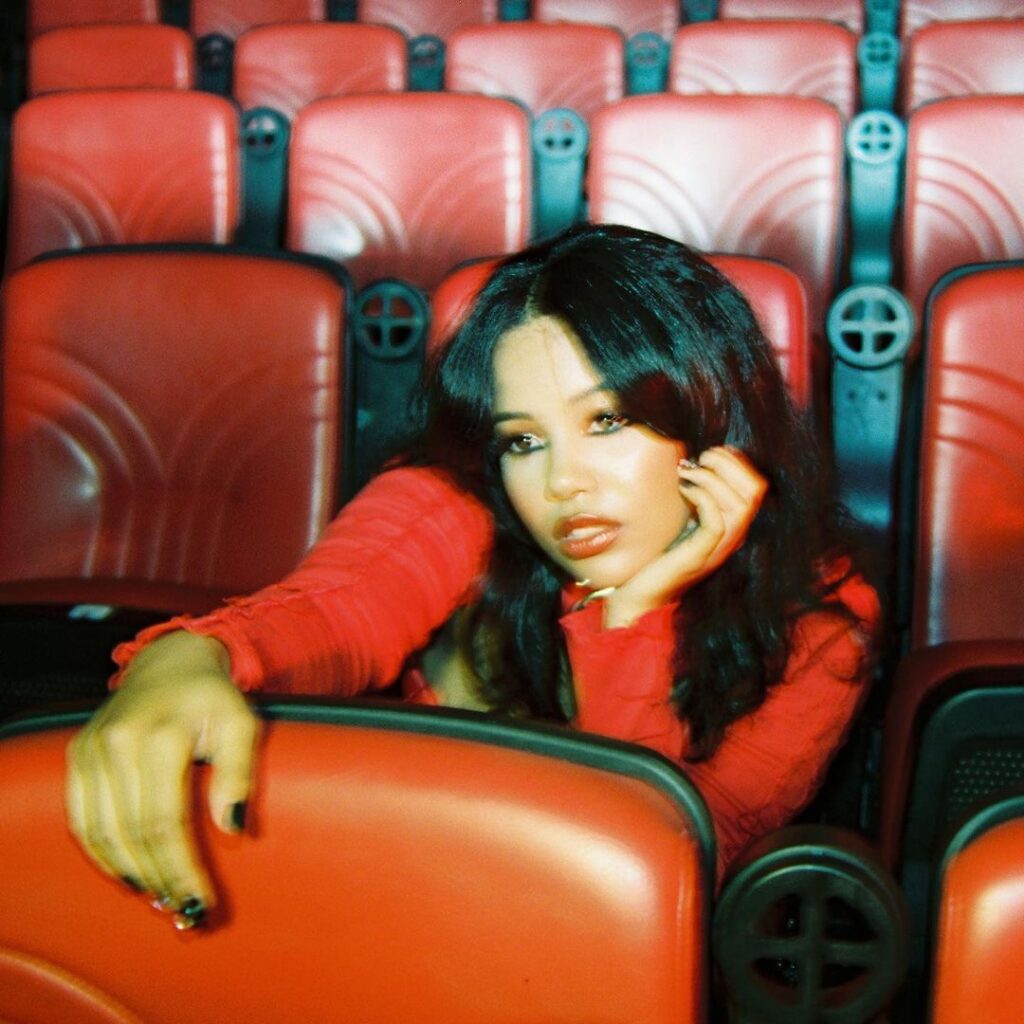 Baby Rose Shares New Song 'Stop the Bleeding'
43
Baby Rose wonders how to apply pressure on her new song "Stop the Bleeding."
This heart-tugging ballad features one of Rose's most affecting vocal performances. She desperately strives to mend what was left broken by a past lover before she's left empty.
She sings in the second verse: "Pain is at my window / The storm is at my door / Your sorry is my weakness / Leaves me wanting more."
Audrey Ellis Fox is in the director's seat for Rose's "Stop the Bleeding" video. Fox shoots most of the visual in performance style, with Rose playing her adult self while a child (portrayed by Kyoki Nance) plays her younger self.
"Stop the Bleeding" is Rose's fourth song released from her forthcoming sophomore album, Through and Through. Out April 28 via Secretly Canadian, the album features the previously released tracks "I Won't Tell" with Smino, "Go," and "Fight Club" featuring Georgia Anne Muldrow.
Rose issued "Fight Club" last fall, along with the official version of "Go," which was previously a Dropbox exclusive.
Her latest track, "I Won't Tell," was paired with the album announcement. Fox also directed its video.
Through and Through will follow Rose's 2019 debut album, To Myself. The album raised her profile, gaining praise from Rated R&B at year-end with placement on its best R&B albums list.
Rose gave her first album a second wind with To Myself (Deluxe). The new version contained three additional songs, including "Marmot" and "Damn."
Most recently, Rose made a vocal appearance on Creed III: The Soundtrack. She contributed "Heavy Is The Hand," a Kevin Ross co-written song to the Dreamville-helmed compilation.
Listen to Baby Rose's new song "Stop the Bleeding" below.
[embedded content]