Ari Lennox 'Age Sex Location' Is A Decent Retort To The R&B Is Dead Debate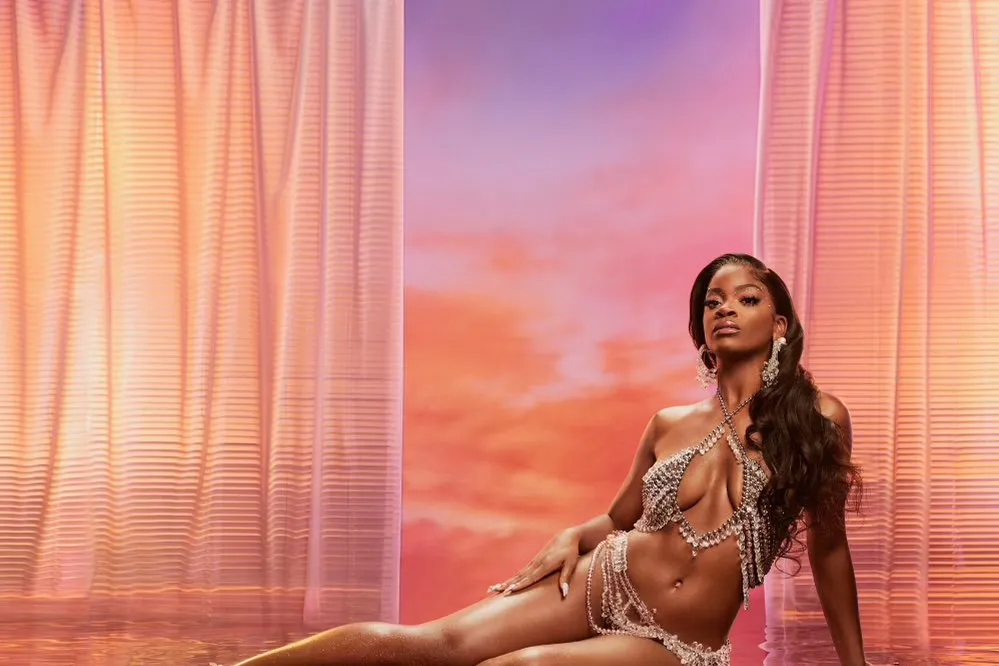 Ari Lennox 'Age Sex Location' Is A Decent Retort To The R&B Is Dead Debate
71
Here and there the conversation about whether or not R&B is dead arises and causes a stir amongst music industry people and fans of the genre. Just a few weeks ago that sentiment was once again revived by none other than Diddy. He tweeted "who killed R&B?" and this sent a flurry of responses. Some agreed. Some vehemently opposed and name-dropped plenty of established and rising artists keeping the rhythm and blues alive: Snoh Allegra, Lucky Daye, and Alex Isley. No matter what people tweeted or said in interviews in response to the question, no one gave a better retort than Ari Lennox by releasing some quality R&B music with her second studio album Age/Sex/Location.
Swimming in a slew of neo-soul beats and transparent lyrics about self-love and sex, Age/Sex/Location is exclusively for the grown and sexy. The album bursts with soul as Lennox takes listeners through the ups and downs of a romantic relationship that ultimately carries her to choose herself. 
As soon as the slightly melancholic piano begins on opener "POF" Lennox cruises through ASL with an updated take on the early 2000s neo-soul movement that birthed legendary artists like Erykah Badu, Maxwell, and D'Angelo. If one were unfamiliar with Lennox, it wouldn't be a stretch to think she debuted during this era. Her sound leans heavily on slow-tempo beats, jazzy horns, and sensual melodies, making Lennox a standout amongst many of today's R&B artists that rely on an experimental sound that unfortunately leads to vocals taking a backseat. 
On "Hoodie" her vocals are sultry and magical, as she serenades her lover over hypnotic bass. A common thread of prioritizing her sexual desires and passions ties Age/Sex/Location together. There are endless lyrics about how she wants it, where she wants it and when she wants it that serve as another callback to the baby-making music by which she is clearly influenced. 
This becomes even more apparent later in the album when Lennox gets assistance from Chloe Bailey on the raunchy "Leak It." The track sounds like it shares a soul with Jazmine Sullivan's "On it" which features Lennox. A slow and steady guitar ushers in Lennox's breathy verse and heavenly background vocals from Bailey. Charismatic and shameless about their sexual prowess, "Leak It" gives Beyoncé's "Virgo's Groove" stiff competition for the grooviest sex song of the year.
Much like Sullivan's album Heaux Tales, Age/Sex/Location is a journey of self-discovery. From the get-go, Lennox warns that while she would love to have someone, she doesn't need them. On the meaning behind the album, Lennox said, "This is my eat pray love journey. And it's my honest goodbye to searching for love. I got it right here inside of me. The end of searching for anything other than self-love and family. Pouring into me and giving the greatest love to me." By the closing track "Queen Space" Lennox sells her journey of self discovery because every note radiates with hope and clarity. A vulnerable, sexy, and fun record, Age/Sex/Location is a fitting eye-roll at the R&B is dead debate.
REPEAT ME
FAN FEEDBACK
listening to age/sex/location by @AriLennox as I get ready for the day pic.twitter.com/PxCY1xpcQy

— Big Omi ✨ (@Omikunlewa) September 11, 2022
Babyyyy @AriLennox IS R&B!! age/sex/location transported me to Summer time in the 90's ?? give my sis her flowers cuzzzz…..#agesexlocation pic.twitter.com/Eerj64rRQ4

— Wines & Words (@avianaphifer) September 11, 2022
Ari Lennox's new album 'age/sex/location' is out now pic.twitter.com/Wzd3JzxONW

— New Branches (@new_branches) September 9, 2022