Robert Glasper Experiment Announces 'Black Radio: 10th Anniversary Deluxe Edition'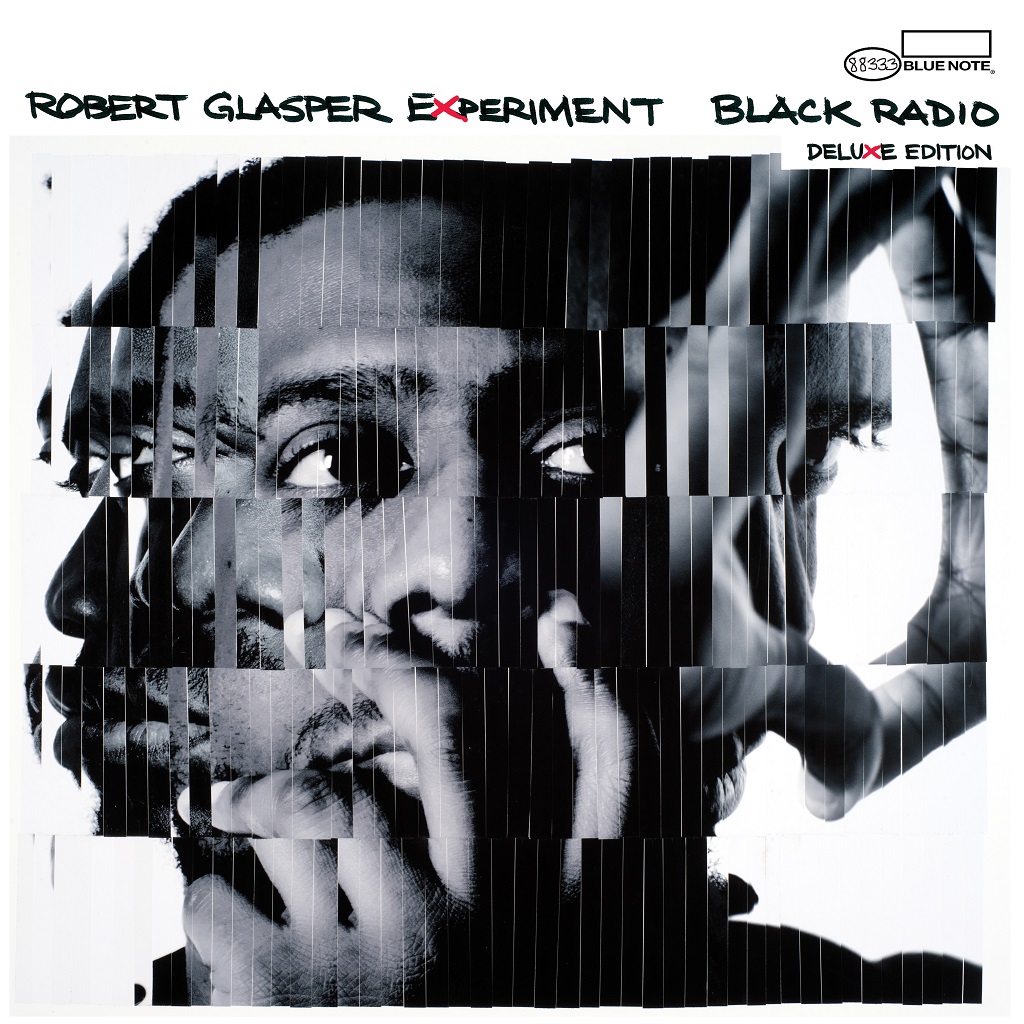 Robert Glasper Experiment Announces 'Black Radio: 10th Anniversary Deluxe Edition'
79
Robert Glasper Experiment has announced a special 10th-anniversary edition of their beloved album, Black Radio, via Blue Note. The trio is composed of multi-instrumentalist, songwriter and producer Robert Glasper; Casey Benjamin (sax/vocoder); Derrick Hodge (bass); and Chris Dave (drums).
The updated version will feature all the original songs, three previously shared songs taken from vinyl and remixes from the 2012 EP, Black Radio Recovered.
It also includes a previously released cover of Little Dragon's "Twice," available now.
Black Radio: 10th Anniversary Deluxe Edition will be available on all streaming platforms on Friday, Oct. 28.
The new collection will be available on vinyl and CD. It includes a 3LP standard edition, pressed on black vinyl, plus a two-disc CD version.
Each vinyl and CD reissue has a booklet featuring new liner notes and rare archival studio photos.
"Making the album grew out of a desire to put my life on wax. A black box of music that just tells the truth, tells the story. That's something you can't destroy: the truth. It's indestructible," says Glasper.
"How Black Radio 1 hit also says something. Like, it was needed. It was missing – and then we made that record and, boom, it was there, and it was a whole thing. And it's still evolving. Black Radio is basically the spinal cord of my work. It's at the center of what I do. It's who I am."
Released on Feb. 28, 2012, Black Radio debuted at No. 1 on Billboard's Jazz Albums chart and No. 15 on the Billboard 200 chart.
The album featured the single "Ah Yeah" featuring Musiq Soulchild and Chrisette Michele. It reached No. 22 on Billboard's Adult R&B Airplay chart.
At the 55th Grammy Awards, Glasper won Best R&B Album for Black Radio.
He also nabbed a Best R&B Performance nomination for "Gonna Be Alright (F.T.B.)" featuring Ledisi but lost to Usher's enormous hit "Climax."
Black Radio: 10th Anniversary Deluxe Edition will be released on the heels of Black III: Supreme Edition, the deluxe version of Glasper's Black Radio III.
It arrived on Oct. 14 and included new guest appearances from the late Mac Miller, Estelle, Luke James, Bilal and Alex Isley.
Glasper debuted the standard edition of Black Radio III in February. Its star-studded tracklist featured Jennifer Hudson, Musiq Soulchild, Lalah Hathaway, Tiffany Gouché, D Smoke, Ant Clemons, Gregory Porter and many more.
It also included the Grammy-winning tune "Better Than I Imagined," featuring H.E.R. and Meshell Ndegeocello.
Fans can check Glasper's Robtober residency at New York City's Blue Note Jazz Club. The multi-date series of concerts concludes Nov. 5.
Black Radio: 10th Anniversary Deluxe Edition – 3-LP Tracklist:
SIDE A
1. Lift Off/Mic Check featuring Shafiq Husayn
2. Afro Blue featuring Erykah Badu
3. Cherish The Day featuring Lalah Hathaway
4. Always Shine featuring Lupe Fiasco & Bilal
SIDE B
1. Gonna Be Alright (F.T.B.) featuring Ledisi
2. Move Love featuring KING
3. Ah Yeah featuring Musiq Soulchild & Chrisette Michele
4. The Consequence Of Jealousy featuring Meshell Ndegeocello
SIDE C
1. Why Do We Try featuring Stokley
2. Black Radio featuring yasiin bey
3. Letter to Hermione featuring Bilal
4. Smells Like Teen Spirit
SIDE D
1. Twice*
2. A Love Supreme*
3. Fever* featuring Hindi Zahra
*previously unreleased on vinyl
SIDE E
1. Afro Blue featuring Erykah Badu (9th Wonder's Blue Light Basement Remix featuring Phonte)
2. Black Radio featuring yasiin bey (Pete Rock Remix)
3. Twice (?uestlove's Twice Baked Remix featuring Solange Knowles & The Roots)
SIDE F
1. The Consequences of Jealousy featuring Meshell Ndegeocello (Georgia Anne Muldrow's Sassy Geemix)
2. Letter to Hermione featuring Bilal (Robert Glasper and Jewels Remix featuring Black Milk)
3. Dillalude #2
Pre-order Robert Glasper Experiment's Black Radio: 10th Anniversary Deluxe Edition here.