Anthony Davis gets elbowed in the face by Kevon Looney [VIDEO]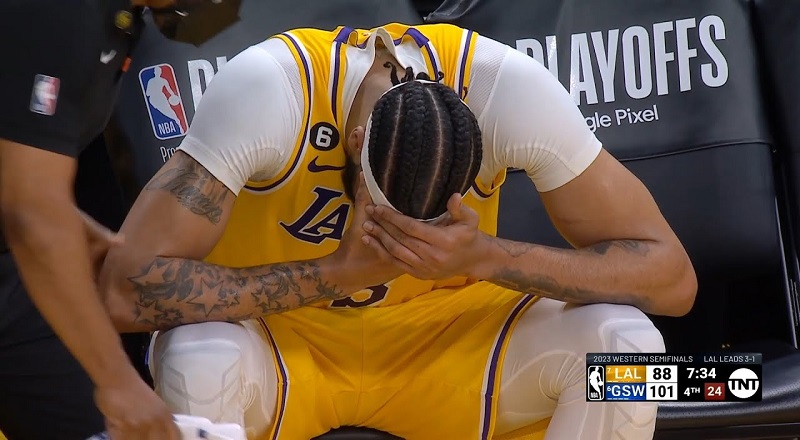 Anthony Davis gets elbowed in the face by Kevon Looney [VIDEO]
6180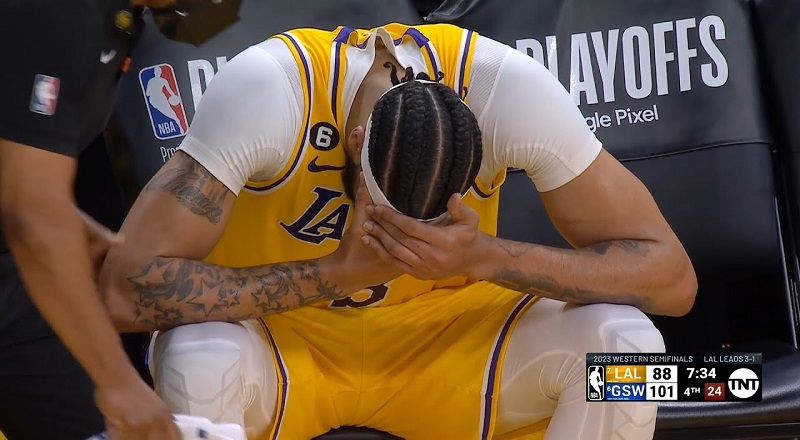 Anthony Davis gets elbowed in the face by Kevon Looney
Anthony Davis has a history of being injury prone and it's lasted his entire career. When he was drafted, Davis showed much promise. However, half of his time in New Orleans saw him injured. As a result, AD only led the Pelicans to the playoffs twice in his seven years on the team. Ironically, Davis is only in his third playoff trip with the Lakers in his four years there. Included in that run is the 2020 championship. Despite the 42-40 record, the Lakers are one win away from the Western Conference Finals. Tonight, the Warriors fought back and AD caught an elbow from Kevon Looney.
Anthony Davis surprisingly has played well against the Golden State Warriors. During the regular season, the Lakers were dominant against the defending champions. This season, a lot went wrong for the Lakers. However, after some midseason trades, a lot went right for the Lakers. Even as a 42-40 seven seed, the Lakers are a much better team than their record shows. That's the reason they were able to eliminate Memphis in the first round and get Golden State down 3-2.
Anthony Davis and the Lakers went into Game 5 in San Francisco to play the Warriors. Given Golden State's championship pedigree, it was unlikely that they'd lose Game 5 at home. When the game started, Stephen Curry got things going. After that, the Lakers kept making runs to get back in the game. One of those runs led to AD getting elbowed in his face by Kevon Looney. As a result, Davis left the game and never returned. Some said he was wheelchaired out.
Anthony Davis gets elbowed in the face by Kevon Looney