Amazon Music's 'Hip-Hop X Siempre' Campaign Celebrates Latin Artists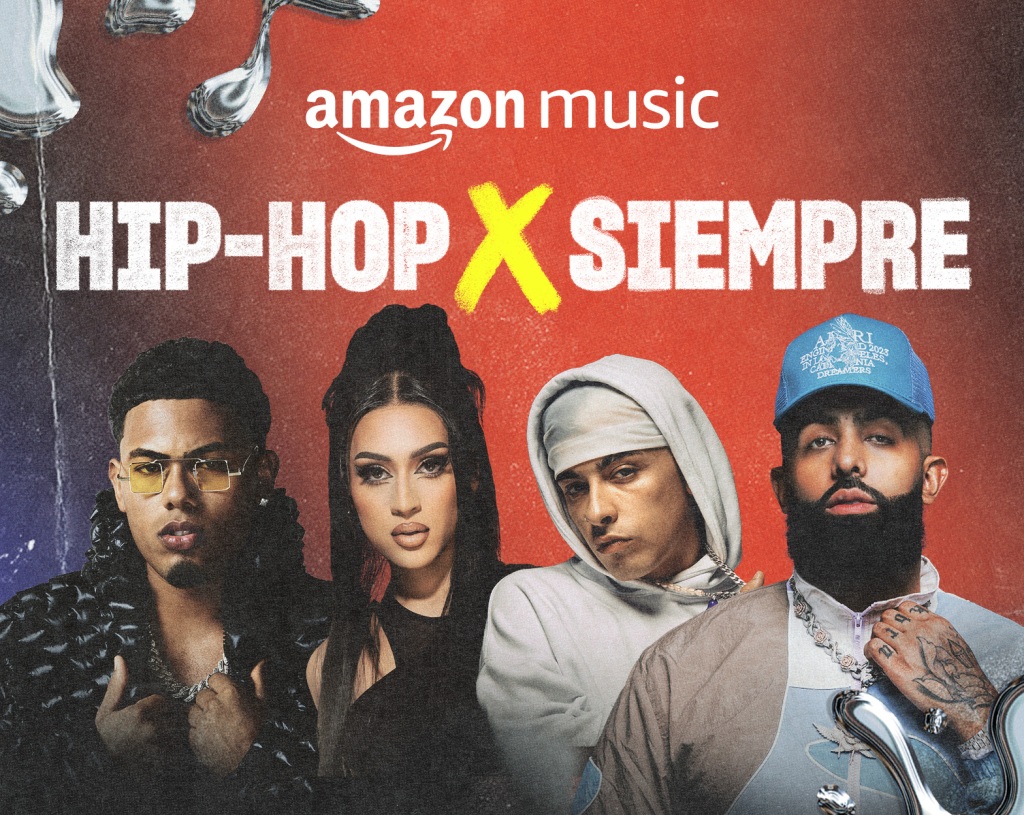 Amazon Music's 'Hip-Hop X Siempre' Campaign Celebrates Latin Artists
6695
Amazon Music is showing love to Latino artists as part of their Hip-Hop 50th anniversary celebrations with new campaign, "Hip-Hop X Siempre" highlighting artists like Fat Joe, Bad Bunny, N.O.R.E, and more.
The campaign will include specially curated programming, editorial content, and playlists named "Hip-Hop X Siempre," "Sin Filtro," "pov: ur hyped," "Puro Trap," and "Puro Rap." Other artists who will be featured are Myke Towers, Big Pun, Snow Tha Product, Residente, and Eladio Carrión.
"Latinos have been an inherent part of Hip Hop from its start, and Hip Hop continues to inspire our culture and past, present, and future generations," Rocio Guerrero, Head of Global Latin at Amazon Music said.
"Latino artists take inspiration from Hip Hop beats and lyrics, infusing them with traditional Latin rhythms to make the genre our own, ultimately aiding in its global reach and relevance," Guerrero continued. "'Hip-Hop X Siempre' pays respect to this shared history and its impact on our culture by highlighting the diverse and intergenerational voices that are part of the movement."
In addition to the music and editorial efforts, Amazon Music is also sharing an exclusive documentary titled Hip-Hop X Siempre. The film, executive produced by Jessy Terrero, will drop Wednesday (May 24) via the Amazon Music app and AmazonMusicEnVivo Twitch channel. The documentary will also be played at the 2023 Los Angeles Latino International Film Festival.
Amazon Music tapped the multi-talented Tony Touch to create an original score for Hip-Hop X Siempre which is titled "Toca's Theme."