Crystal Waters Announces Radiance Tour And New Music Via Kevin Liles' Sparta Imprint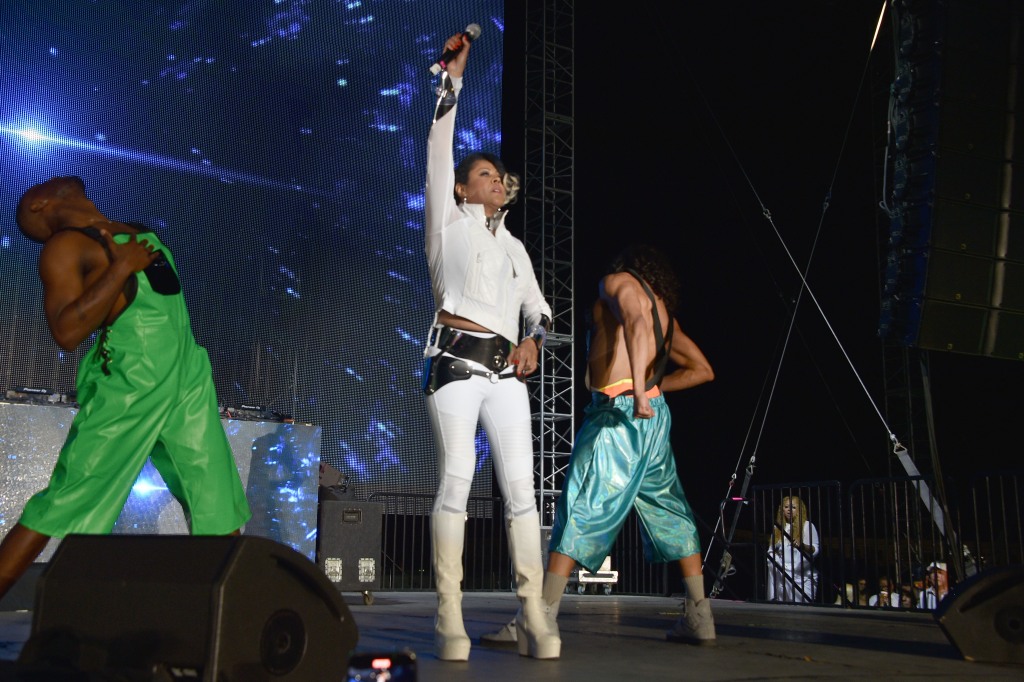 Crystal Waters Announces Radiance Tour And New Music Via Kevin Liles' Sparta Imprint
8549
One of the most influential women in Dance music is back!
Crystal Waters, known for her 1991 hit "Gypsy Woman," has announced her upcoming 21-date Radiance tour and new single "Love One Another." The 61-year-old has teamed with music exec Kevin Liles to release her newest single for distribution under his Sparta imprint.
"I am very excited to work with Kevin Liles and DJ Spen as both are pros in this business, and it will be such a great opportunity to work together to put music out in the marketplace," stated Waters in a press release. The track, which was made in partnership with Soul Central and features Robin S, will be released on Quantize Records, owned by DJ Spen. 
Waters dropped a staple in the house and dance music scene when she released "Gypsy Woman" and then "100 % Pure Love" three years later. Throughout her music career, the New Jersey-native garnered six ASCAP Songwriter awards, three American Music Award nominations, an MTV Video Music Award, and four Billboard awards, coupled with 12 No. 1's on the Dance Chart.
Upon "Gypsy Woman" celebrating 32 years and "100% Pure Love" climbing to 30 this year, Waters has kept busy. She's released singles overseas occasionally and has launched her own podcast, I AM HOUSE RADIO. Waters has also been in the studio working on her next album, which fans can expect to hear this summer and on the Radiance tour.
Check out the tour dates below and get more information on ticket releases and TBA venues here.
April 29 ​​           Chicago, IL                            The Salt Shed 
May 10              Good Day NY                        Televised
May 14​​              Palm Springs, CA​                 White Party, Orbit T Dance 
May 20 ​​             Oakland, CA   ​​                       Oakland Pride
May 24 ​​             Richmond, VA                       TBA 
May 27 ​​             Detroit, MI​​                             Detroit Movement Festival
June 3                Salt Lake City, UT​                 Utah Pride 
June 4                Santa Rosa, CA ​                     Sonoma County Pride
June 17​​             Ostrava, CZ​​                             Oldies Festival  
June 20             Cannes, France                      TBA
June 24​​             Belfast, Ireland                      Biggest Disco Punchestown
July 1​​                 New York, NY​                         Bar 13
July 3           ​ ​     Atlanta, GA                              TBA 
July 4                 East Orange, NJ.                     TBA
July 8 ​​                Philadelphia, PA​                    Harrah's 
July 15 ​​             Staten Island, NY​                   TBA 
July 23              Los Angeles                             TBA
August 6​​          Edmonton, AL​                         Disco in the Park Festival 
August 13 ​​      Chicago, IL ​​                               Market Days 
August 19​​       Seaside, NJ​ ​                               Seaside Live
August 26 ​​      Montreal, QC​                            Strangers in the Night 
October 7&8  Mexico                                ​        I LOVE DANCE 
October 22 ​    Chicago, IL                                 Joe's Live