Alicia Keys' 'No One' Is Approaching Diamond Status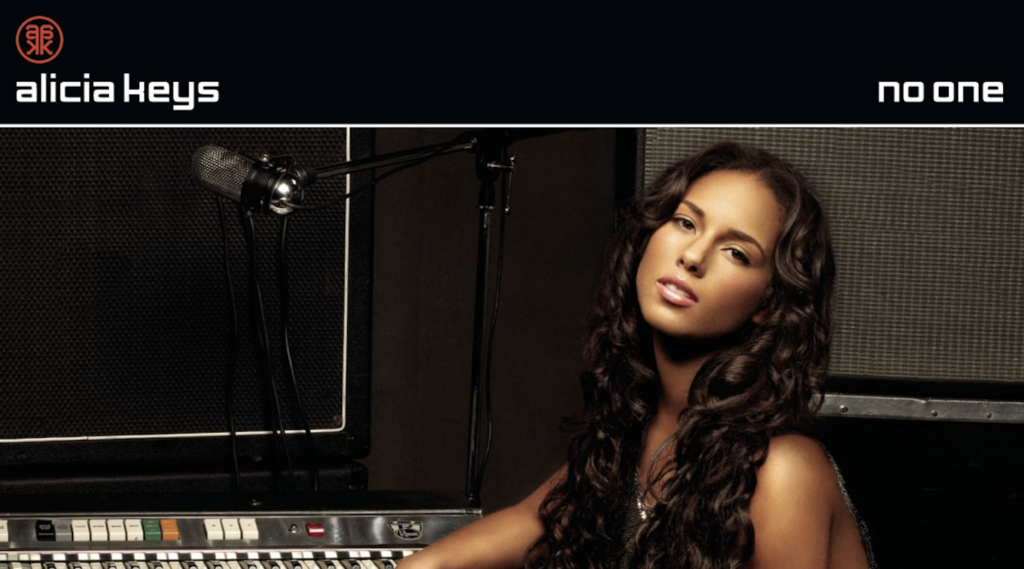 Alicia Keys' 'No One' Is Approaching Diamond Status
48
Alicia Keys is close to scoring her first RIAA diamond-certified single.
Her 2007 single "No One" is now certified 9x multi-platinum for selling nine million equivalent units. The Grammy-winning single, co-produced by Keys and Kerry "Krucial" Brothers, pushed one million units since September 2022 when it was certified 8x multi-platinum.
Keys is just one million units shy from achieving a diamond plaque from the RIAA, awarded for singles/albums that sell at least 10 million units. 
[embedded content]
"No One" was released as the lead single from Keys' third album, As I Am. It peaked at No. 1 on the Billboard Hot 100 chart during the week of Dec. 1, 2007, and spent five weeks at the top of the summit. 
The album was another chart-topper, claiming the No. 1 position on the Billboard 200 for four weeks.
As noted above, "No One" scored Keys two awards at the 50th Grammy Awards, including Best Female R&B Vocal Performance and Best R&B Song.
Interestingly, Keys mentioned that "No One" almost didn't get released. "No One almost didn't make the album, it was the last song written. It felt like magic in the room that night," she tweeted in 2019.
No One almost didn't make the album, it was the last song written. It felt like magic in the room that night. https://t.co/n5zkDau2iG

— Alicia Keys (@aliciakeys) December 28, 2019
"No One" wasn't Keys' only updated RIAA certification in 2022. She also scored awards for the following singles:
"Girl on Fire" (6x multi-platinum)
"If I Ain't Got You" (5x multi-platinum)
"My Boo" with Usher (4x multi-platinum)
"Fallin" (3x multi-platinum)
"Un-thinkable" (3x multi-platinum)
"You Don't Know My Name" (platinum)
"Underdog" (platinum)
"Doesn't Mean Anything" (gold)
"City of Gods" with Fivio Foreign and Kanye West (gold)
Keys' latest RIAA update comes nearly a month after topping Billboard's Adult R&B Airplay chart with her Brent Faiyaz-assisted single "Trillions." 
The song is lifted from KEYS II, a deluxe edition of Keys' 2021 double album. The expanded album, which dropped in August 2022, also includes "Stay" featuring Lucky Daye.
Keys released a breathtaking visual for the song earlier this month; it was directed by Jean Sébastien and Kamerameha.
Revisit "No One" by Alicia Keys below.