Pink Siifu & Real Bad Man's 'Real Bad Flights' Loiters In The Clouds, But Is Still a Smooth Ride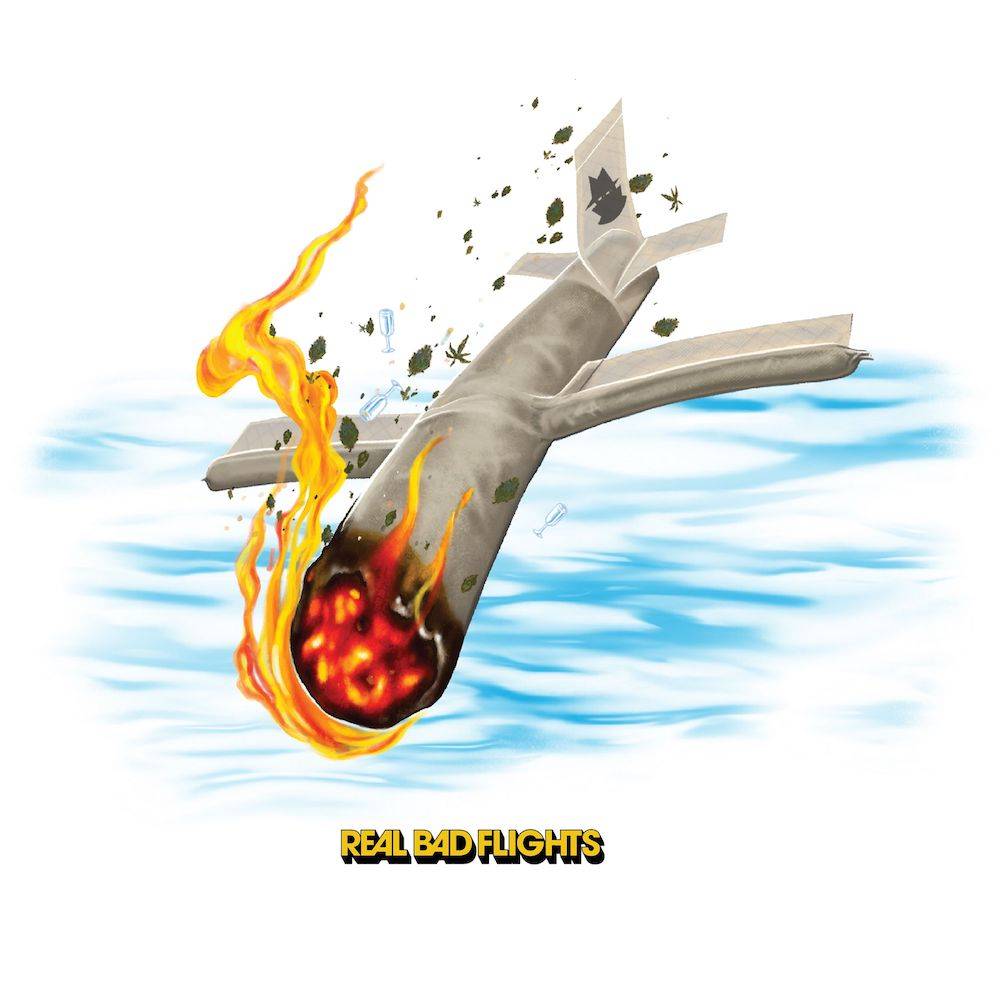 Pink Siifu & Real Bad Man's 'Real Bad Flights' Loiters In The Clouds, But Is Still a Smooth Ride
90
Pink Siifu is a musical nomad. The rapper, born in Birmingham, Alabama with roots in Los Angeles, has enveloped listeners in ambient jazz tapestries, communicating in hushed whispers on albums like ensley that beckon his audience to lean in closer. But he's also howled with distorted screeches, pulling from abrasive punk rock and noise music on Negro to communicate the ire of Black people living in America.
All the while, he's nestled comfortably into other rapper's abodes along the way. He served as the perfect existential foil to Fly Anakin's Wu-Tang precision on Flysiifu's, but also lingered aimlessly in a cloud of weed smoke alongside YOUNGMORPHEUS on Bag Talk. A fixture of multiple spaces, Siifu's latest solo release GUMBO'! brought together varying southern soundscapes under one umbrella, demonstrating that being a product of the south's musical melting pot was an identity unto itself.
On Real Bad Flights, Los Angeles clothing and production collective Real Bad Man attempts to cater to Siifu's malleable world but instead offers him a kindred collection of sooty jazz backdrops. While the tape has notable highlights, Siifu at times feels boxed into his comfort zone, confined to Real Bad Man's funky landscape.
Siifu's quest for peace is continuously tarnished by the claustrophobic world around him, whether it be the news or loud mouth clout chasers. The opener "Real Negro Life" finds Siifu muttering through an uncomfortable high while Real Bad Man's twisting synths feel like a creeping paranoia nipping at his heels.
"Fuck the news get the fuck off me," Siffu raps as if on the verge of a quiet meltdown.
On "Looking For Water," the strongest track on the record, Siifu alternates between quiet moments of rebellion and simple eye rolls, while Real Bad Man's grainy atmospheric backdrop feels mischievous and unnerving, like the soundtrack to a lingering panic attack.
"Muthafuckas swear they know me, I'm like, 'Aight'," Siifu shrugs before adding, "Worried about that bullshit, you end up missin' flights." While the experiences that come with fame aren't always perfect, it doesn't mean Siifu would choose any other life.
Boldy James' matter-of-fact monotone serves as a compelling contrast to Siifu's discomfort and is elevated into a melodious flow by Real Bad Man's meandering electro-funk. The pairing proved to be lethal on a string of 2021 tapes they collaborated on, and it's no different here. While Siifu is learning how to navigate the qualms of this lifestyle, James uses his time to flex his veteran prowess.
"I handle my business, I'm standin' on business, I toss to my shooter," James raps unbothered, handing off these benign issues to someone else so he can focus on what's important.
Real Bad Man hits his electro-soul stride and never lets up, which makes the middle half of Real Bad Flights hard to pin down. On "View of Paris," Ahwlee's breezy and lackadaisical pacing merely matches Siifu's hushed demeanor, which causes the track to feel like a dorm-room hotbox that meanders in the clouds for too long.
The same can be said for the following song "Off The Plane," which struts at the same slackened pace as its predecessor. EZ and Siifu rap as if they're sitting in La-Z-Boy recliners, but the track's grounded moment comes via a strong hook from Arkansas rapper Kari Faux, who sounds like she's delivering her bars with ten toes on the ground. The track could have benefitted from more of the latter and less of the former.
But the tape throws a few more punches before its finale, with the shrill operatic howls on "Po Drama" shaking Siifu awake like he's been dunked in cold water.
"Give me love this the time and the place," he raps, switching from unsettled discomfort to outright demand. "Po Drama" feels like a full-circle realization, as Pink Siifu sounds fed up stressing about the little things and uses his verse to reaffirm to himself what's important.
"shit don't always add up sometimes," he spits definitively.
Pink Siifu's varied career has inevitably led to moments that don't always work, but that's what comes with the territory when you create rap music that doesn't sound like anything else. The rapper's most exciting moments have been when he tries to see how far he can bend himself before he becomes inscrutable. Whether he's burying his voice in gravelly breakbeats or heightening them into guttural yowls, he has become an artist constantly striving to create what no one else can.
On Real Bad Flights, he doesn't do any of that, instead he sits reflectively in his seat and watches the clouds float by. The album's construction ensures that it'll fit neatly with Siifu's lo-fi discography, which isn't ultimately a bad thing.
Repeat Me