Alex Vaughn Teams With Muni Long for New Song 'IYKYK'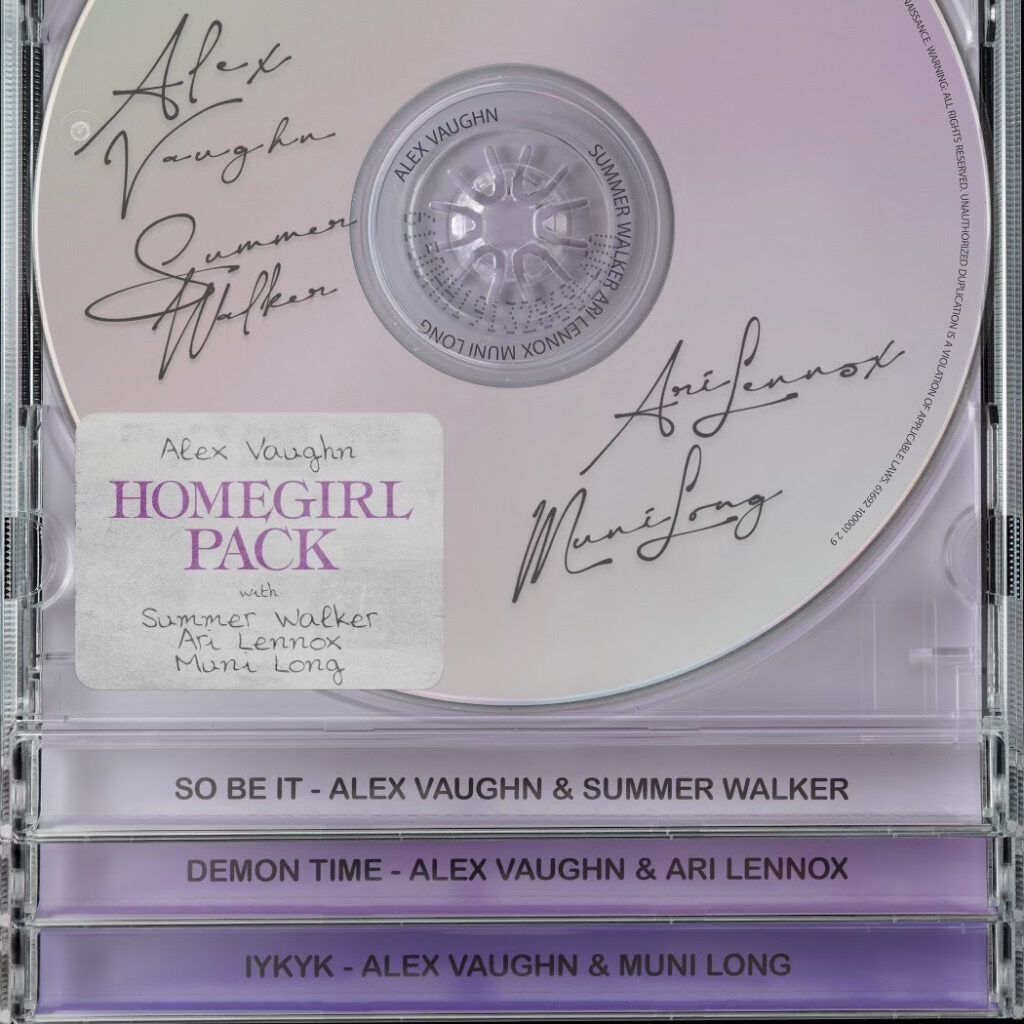 Alex Vaughn Teams With Muni Long for New Song 'IYKYK'
5253
As promised, Alex Vaughn has released her new song "IYKYK" with Muni Long.
"IYKYK," an infectious earworm, is a showcase of keeping curious minds guessing about Vaughn's and Long's rich-chick lifestyle and sexual desires and pleasures.
Vaughn boasts about having a leg up on no-good men. Meanwhile, Long sings about remaining a lady in the streets but bringing out her wild side in bed.
"IYKYK" will appear on Vaughn's upcoming project, The Hurtbook (Homegirl Pack), releasing this Friday, March 17. It's a new version of her 2022 EP, The Hurtbook, released via Love Renaissance (LVRN) last fall.
In addition to Long, Vaughn enlists established R&B luminaries Ari Lennox and Summer Walker for remixes of songs from The Hurtbook. Lennox, who Vaughn supports on the age/sex/location Tour, appears on "Demon Time (Remix)," out now and can be heard below.
Vaughn's LVRN labelmate Walker co-stars on "So Be It (Remix)," which arrives this Thursday, March 16.
Of The Hurtbook, Vaughn said, "The project started off as a compilation of thoughts from an old relationship but grew into a quilted map of patterns and events that applied to more than just romance. It's about being honest with yourself and how you feel about those changes that are happening. Most importantly it's a reminder that though these series of events may have hurt you, you are not broken."
Amid releasing new music, Vaughn is touring nationwide with Lennox. Tour support also comes from rising singer Jai'Len Josey. The age/sex/location Tour concludes with two sold-out shows in Washington, D.C., on March 28 and March 29. 
As Rated R&B mentioned in its age/sex/location concert review, "If you have not seen Vaughn in concert or heard her honest storytelling through her music, now is the perfect time to explore."
Listen to "IYKYK" by Alex Vaughn featuring Muni Long below.
[embedded content]
[embedded content]