2 Chainz Officially Reopens Atlanta Restaurants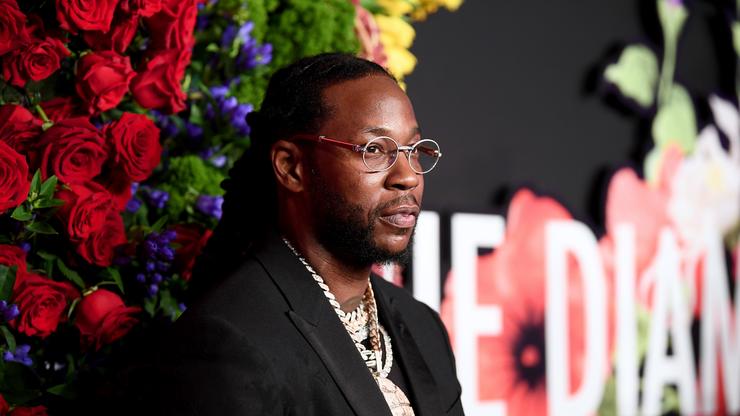 2 Chainz Officially Reopens Atlanta Restaurants
47
Both of 2 Chainz's Escobar Restaurant and Tapas locations in Atlanta have officially reopened for dine-in service, and they're taking extra precautions to ensure everyone's safety. The decision to reopen his dining establishments to the public was a difficult and controversial one for the rapper. He initially planned to start up again a few weeks ago, when Governor Brian Kemp gave non-essential businesses the go-ahead to reopen despite the rampant coronavirus pandemic.
Paras Griffin/Getty Images for Revolt
However, Chainz had a change of heart a few days later, choosing instead to use his facilities to feed the homeless rather than open his doors to the general public. It looks like he's got money on his mind again, though, because on Tuesday (May 5th), both Escobar locations were open and hoppin'.
Dimitrios Kambouris/Getty Images for Diamond Ball
While they may be offering dine-in service now, tons of new safety measures have been put in place to prevent the spread of COVID-19 among staff and patrons. This includes limiting sections to parties of four or less, serving all food in to-go boxes, offering masks and gloves free of charge, and instructing customers to wash their hands immediately upon arrival. They've also opened their patio section, so that tables can be more spread out. The volume of staff has also been limited to keep capacity low. Perhaps the most controversial choice the Escobar team has made is to continue offering hookahs to patrons. All hookah users will be provided with a disposable hose, and all devices will be sanitized after each and every use.
Despite all these safety efforts, though, many patrons don't seem to be following the new guidelines too closely, according to TMZ. Some clips posted on social media at Escobar show folks dancing in very close quarters. Bentley Didier, a spokesperson for Escobar, says that employees, friends, and customers have admitted that they've been dealing with depression due to self-quarantining and social distancing, and just want to let loose. Regardless, there should still be respect for the safety measures in place.