10 people injured in mass shooting in downtown Denver after Nuggets win NBA Finals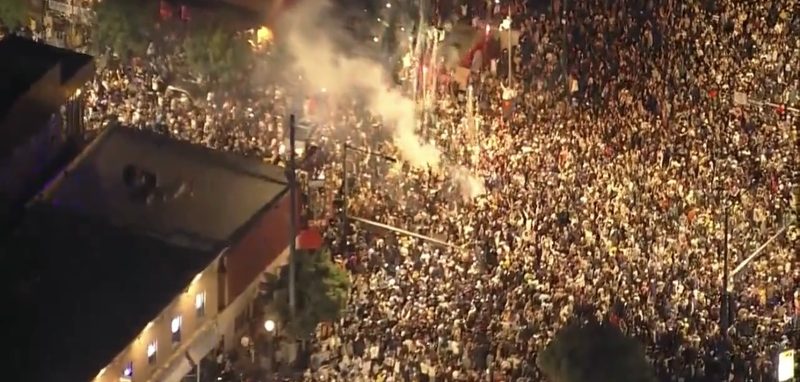 10 people injured in mass shooting in downtown Denver after Nuggets win NBA Finals
8446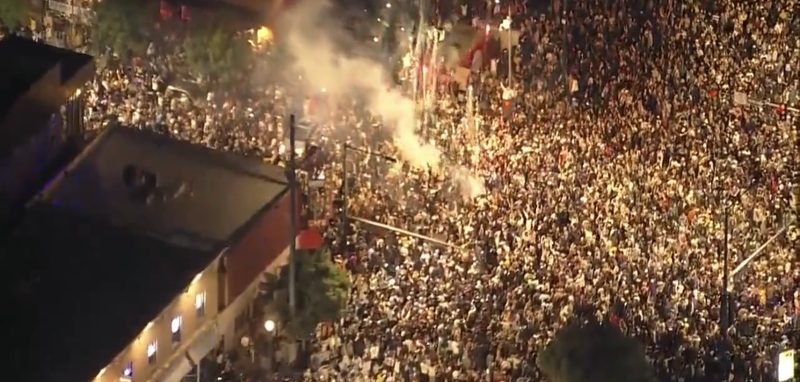 10 injured in shooting in Denver after Nuggets win NBA Finals
On Monday night, the city of Denver was ecstatic, after the Nuggets won their first NBA championship. That came after the Nuggets defeated the Miami Heat in Game 5, in a thrilling matchup. Nikola Jokic was named NBA Finals MVP, as he made his case for why he's the best basketball player in the world right now. As a result, fans went on to party in the city, and even lit fireworks.
However, downtown Denver also came with chaos, after the Nuggets won it all. 10 people were reportedly shot, a mile away from Ball Arena, per TMZ. Denver Police state that this shooting occurred around 12:30AM, as they labeled this a "complex" situation.
Furthermore, the shooter is also said to have sustained injuries. Three are in critical condition, and the other victims reportedly have non-life-threatening injuries.
"As far as what led up to this altercation that resulted in the shots being fired, that's still under investigation at this time," said a Denver police spokesperson. "It did occur in the area where we had largest gathering of folks celebrating during the night."10 injured in shooting in Denver after Nuggets win NBA Finals