Playboi Carti and NBA Youngboy Rumored To Be Working On Joint Album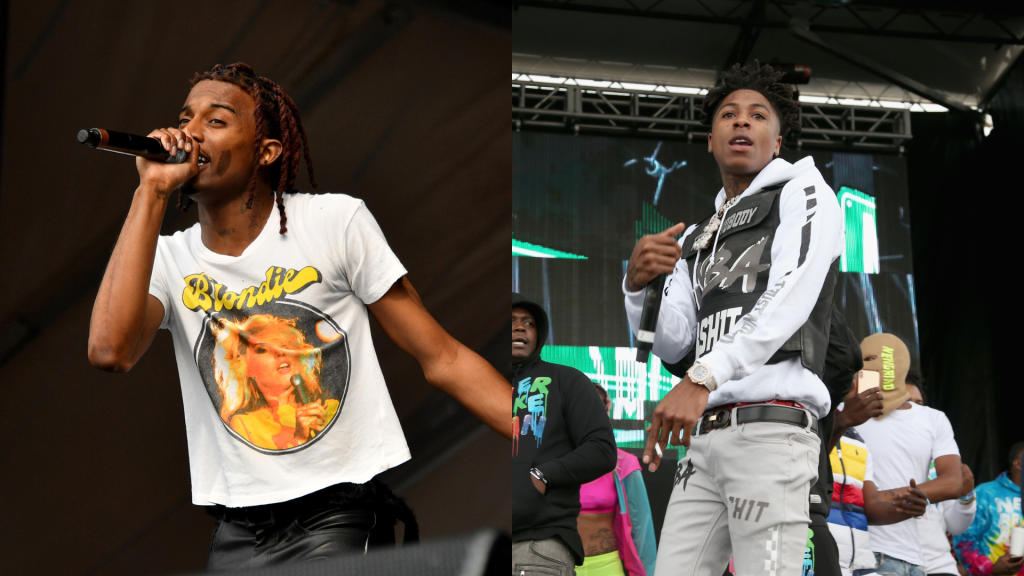 Playboi Carti and NBA Youngboy Rumored To Be Working On Joint Album
6901
It looks like Playboi Carti and NBA Youngboy could be one of the next Hip-Hop pairs to come together for a collaborative project.
The "Magnolia" rapper returned to social media on Monday (June 12) and posted a photo of the Baton Rouge, La. rapper wearing a chain with an upside-down cross. Celebrity jeweler Wafi amin Lalani stated that the chain was a gift from Carti to YB in honor of their "new collab album" in a video showing off the iced-out neckwear.
"004KT," Lalani wrote in the caption, which many people are speculating could be the title of the project. "@playboicarti GIFTS YOUNGBOY A CHAIN AHEAD OF THEIR NEW COLLAB ALBUM."
This would mark the first time the two young stars collaborate musically and, in terms of releases, they couldn't be any more different. This year alone, the "Nevada" artist has already released three projects: May's Richest Opp, April's Don't Try This At Home, and January's I Rest My Case.
Playboi Carti, on the other hand, has not released a project since his Christmas 2020 release Whole Lotta Red. The album debuted at No. 1 on the Billboard 200 albums chart and sold 100,000 album-equivalent units. WLR closed a two-year gap from Carti's 2018 album Die Lit, which was released just a little over a year after his debut, self-titled mixtape.
Most recently, the GRAMMY nominee appeared on "Popular" alongside The Weeknd and Madonna, which comes from HBO's original series The Idol. Given the slew of artists both Carti and Youngboy have worked with throughout their careers, and their versatility, they have the potential to make a major splash with this collaborative album.