Young Thug, Nicki Minaj, Ice Spice, Coi Leray And More New Music Friday Hip-Hop Releases
Young Thug, Nicki Minaj, Ice Spice, Coi Leray And More New Music Friday Hip-Hop Releases
8755
Today is Friday, which means there are a ton of new releases to look forward to from some of your favorite Hip-Hop artists. To help you unwind and enjoy the weekend, check out VIBE's picks of songs and albums you should hear and add to your soundtrack of weekend festivities.
Young Thug – Business Is Business
If you told someone in these last 12 months that we'd be listening to new albums from Gunna and Young Thug in back-to-back weeks, they'd probably look at you like you have three heads. And yet, today we have 15 new tracks from Thugger on Business Is Business. While the narrative surrounding the album involves rumors about the Atlanta rappers' ended relationship, the true discussion-worthy topic is the fact that new raps from Thug were extremely needed. He can still do lyrical gymnastics on any type of production, rap alongside the best of them, and even step outside the realm of Hip-Hop.
Highlights include Drake opening the album singing from Thug's perspective on "Parade On Cleveland," before a jail phone conversation transitions into high-energy raps from King Slime. The Super Slimey duo of Thug and Future deliver another seismic record in "Cars Bring Me Out." Another 6 God collaboration with nimble flows on "Oh U Went," and the Nate Reuss-assisted outro "Global Access." The last song is especially notable because it felt like Young Thug would match Nate Reuss' downtempo cadence but a jarring beat switch takes us into a vintage Young Thug performance. Of course, Metro Boomin does a lot of the heavy lifting in terms of arrangement and sequencing. The album could've resonated more if Thug was out and free to be in the studio as often as he was before his arrest. Still, this is a quality effort and honestly, it's just refreshing to get new music from one of the best in the game. – Armon Sadler
Nicki Minaj And Ice Spice – "Barbie World"
Nicki Minaj flipping "Barbie World" almost feels decades late, but still a worthwhile listen with Ice Spice in the mix. The "Princess Diana (Remix)" duo trades bars back and forth on the chorus about pulling a Ken doll, wanting to party, and how all of the Barbies are bad. RIOTUSA puts on the production effort of a lifetime, flipping the 1997 Aqua record into a modern-day drill hit. While Nicki's first verse is fun, the young Bronx star is truly the highlight of the track. She continues to refine her bullet point-like delivery, rapping "Like I'm ready to bend/ All the fake Barbies just wanna pretend/ Like hold on, let me go find me a pen/ Look where it led, now I'ma put it to bed" toward the middle of her verse. It almost felt like RIOT was throwing her obstacles with the production changes, and she adjusted with ease. We are living in a special time. This is the type of track you'll catch men trying to hide the fact they're nodding along to. It's okay, guys. – AS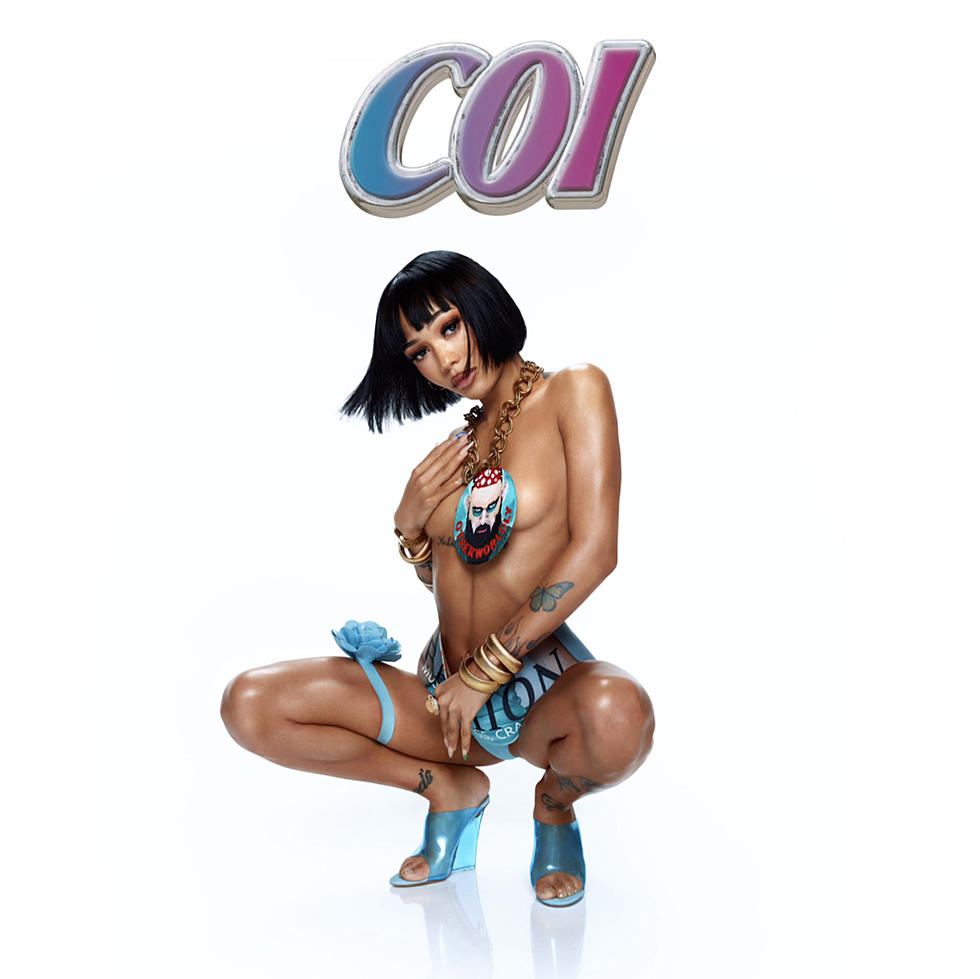 Coi Leray's self-titled album is her attempt at pushing her versatility even further. On the same album, you get the EDM-like track "Make My Day" featuring David Guetta, the dance-ready "Don't Chat Me Up" featuring Giggs, a lyrical trap exhibition like "No Angels" featuring Lola Brooke, and the Caribbean-infused "Radioactive" featuring Skillibeng. The high points are high and Coi excels at creating sticky melodies. At some points, it feels like she leans a bit too heavily on samples that aren't executed the best and the genre fluidity feels like she is aiming at multiple targets at once. More often than not, she sticks the landing and does a solid job in showing the world that there is more to Coi Leray than meets the eyes and ears. – AS
King Von – "Robberies"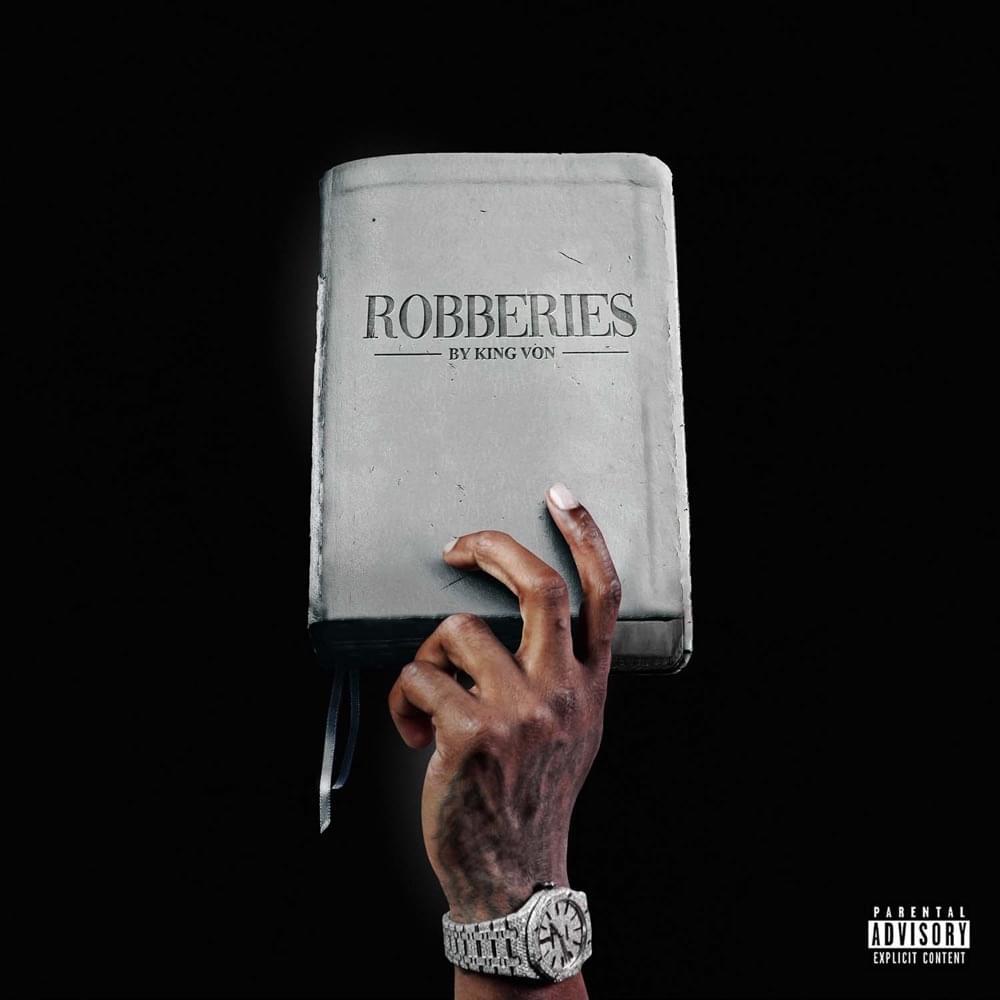 King Von lays his paranoia out on a canvas in "Robberies." The video game-like synths and his gritty delivery show that despite the fact his head is on a swivel, he's more than capable of bringing the energy. The track features an especially long hook that bookends a long verse. "He was playin' that Lucci, that Summer Hill/ I creeped up slow in that Bonneville/ They call me Grandson when I'm off the pill/ Ran up to his car, made him grab the wheel," the late rapper spits menacingly. This track honestly sounds like the type of music you'd hear during a boss fight in Resident Evil. It makes sense because, in some people's eyes, Von reveled in being the villain that many people loved. – AS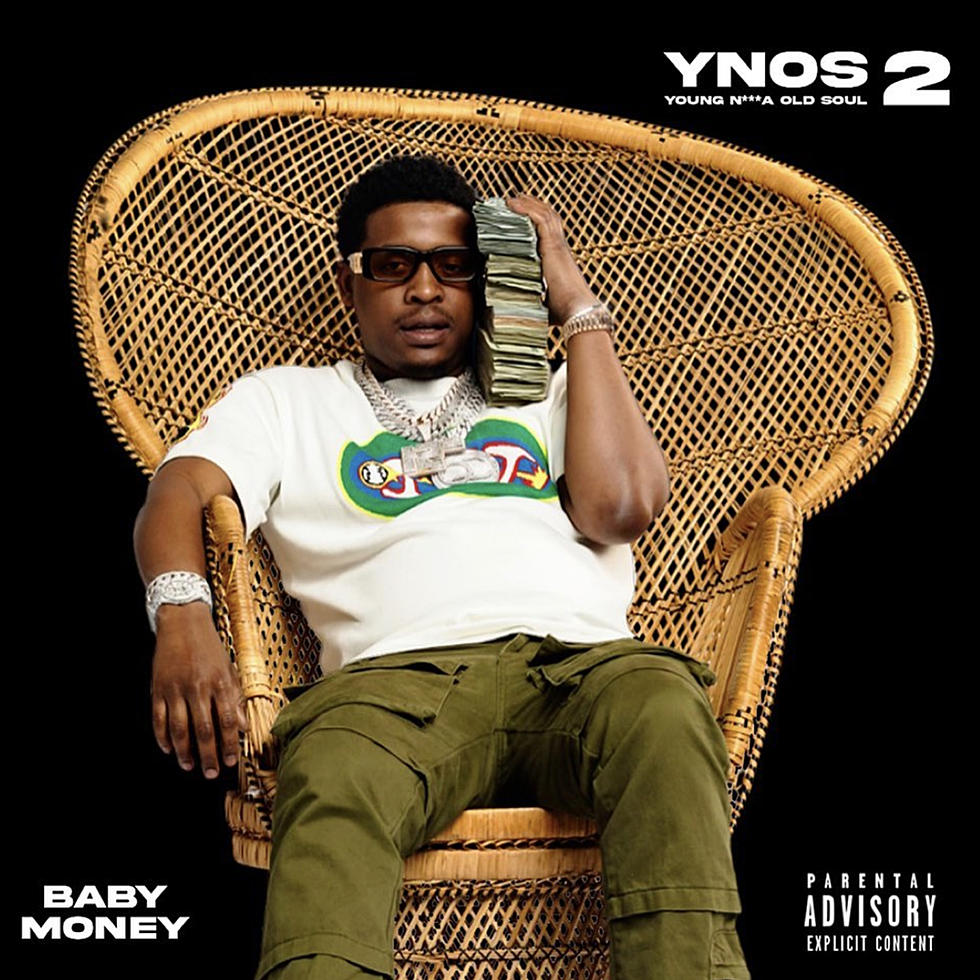 Detroit rapper Baby Money has his eyes on the riches and greatness on his mind on YONS 2, a project that finds the rising star laying down the tenets of the game while doling out relentless flows. On "05:47," he sarcastically notes his sudden transition from the streets to the industry, rapping "He was just serving QPs, how he get with QC," while referencing his signing to Quality Control Music early last year. Keeping things close to home, Baby Money collides with fellow Motor City natives Babyface Ray ("Had To Ask"), Skilla Baby ("How Many Times"), Kash Doll ("BBL"), but also spreads the love to different regions, tapping Memphis rapper Gloss Up ("No More Bi**hes") and Atlanta's Lil Yachty ("Lawyer Fees") to contribute to the festivities. "Whole fit came from Europe, I ain't ever been to London/ Spot full of drums and sticks and I ain't ever been a drummer," he muses on "Gucci," before slowing down the tempo on the solemn salvo "Move On." Baby Money may be young in the game, but has a refined approach to his musicality, as the title of his latest long player indirectly attests to. – PB
Key Glock – Glockoma 2 (Deluxe)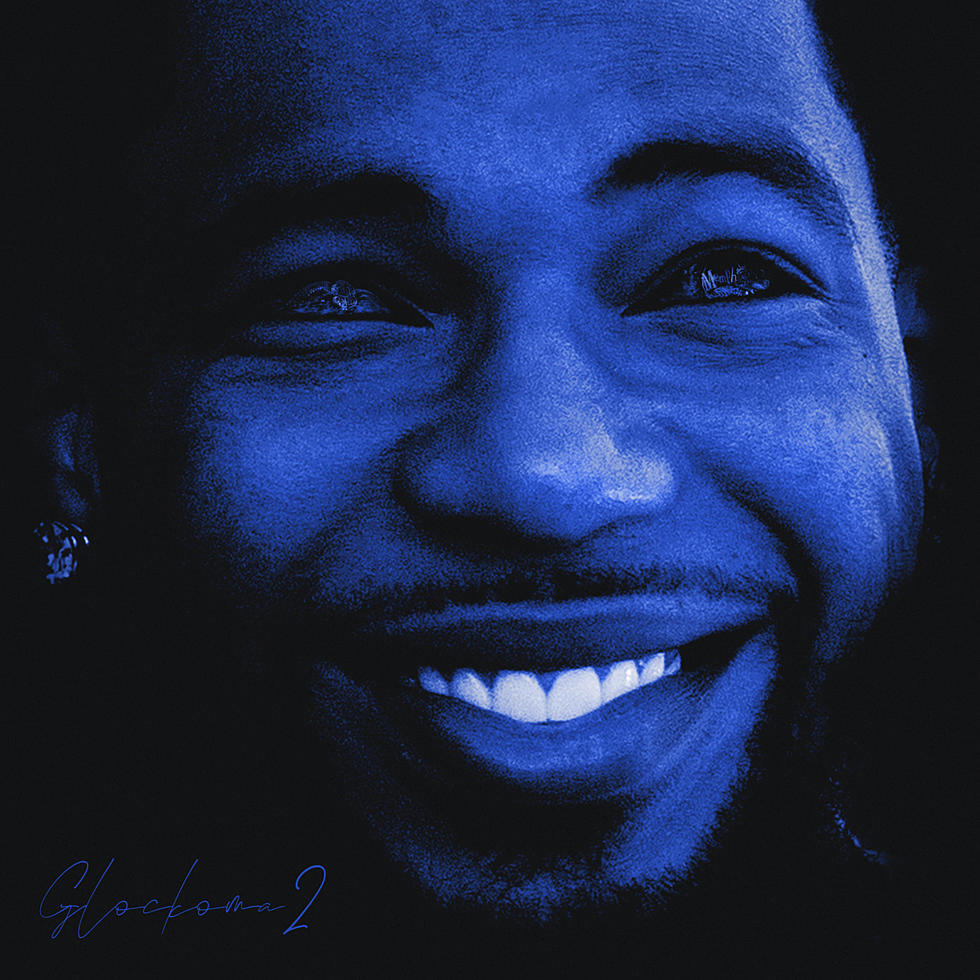 Paper Route Empire's prince Key Glock continues to step into the role of king of the operation on the deluxe version of his Glockoma 2 project. Tacking on an additional eight songs to the 15 already delivered, the Memphis rhymes delves right into the proceedings on "Sucker Free." "Mr. Glock, Mr. Get Sh*t Done, and I'm sucker free," he boasts atop production courtesy of Mannie ILKXVI, tossing in cocksure one-liners like "40 yard dash to the cash, I ran a four flat" for good measure. Lamenting his boredom with purchasing pricey trinkets on "Let's Go," Glizzock sounds at home over the plethora of soundscapes, which range from buttery to blistering. Additional highlights on Glockoma 2 (Deluxe) include the subdued "MaMa Said" and the reflective, piano-laden groove "Lean Habits." – PB
Danny Towers And DJ Scheme – Safe House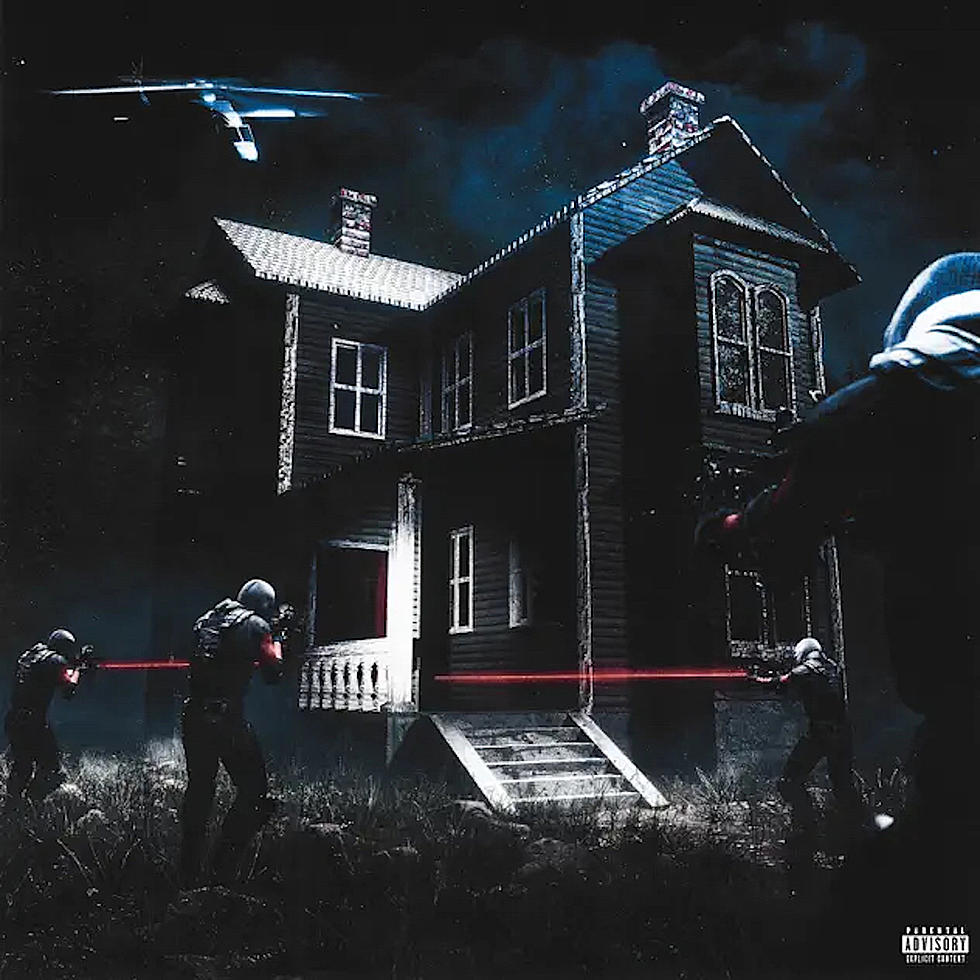 Florida rapper Danny Towers pairs up with DJ Scheme on Safe House, a 14 track offering that finds Towers dismantling every instrumental thrown in his direction. Opening with the pulsating "Wide Awake," Safe House begins to hit its groove with "Florida Water" featuring Luh Tyler and Ski Mask The Slump God, with Danny repping for the home team. "Throw 'em in that water, I'm from Florida, but my wrist Cuban," he drawls on the Bwolf201 and Tapekid-produced beat before connecting with Detroit's Babyface Ray on the previously released single "Trap Baby." In addition to riveting solo fare such as "Rubber Bands" and "The Cycle," Safe House wields a plethora of features, with Denzel Curry, Robb Bank$, Loe Shimmy, C Stunna, Trapland Pat, and OTL Beezy making appearances on the album. – PB
Finesse2Tymes Feat. Kali And Sexyy Red – "Shiesty"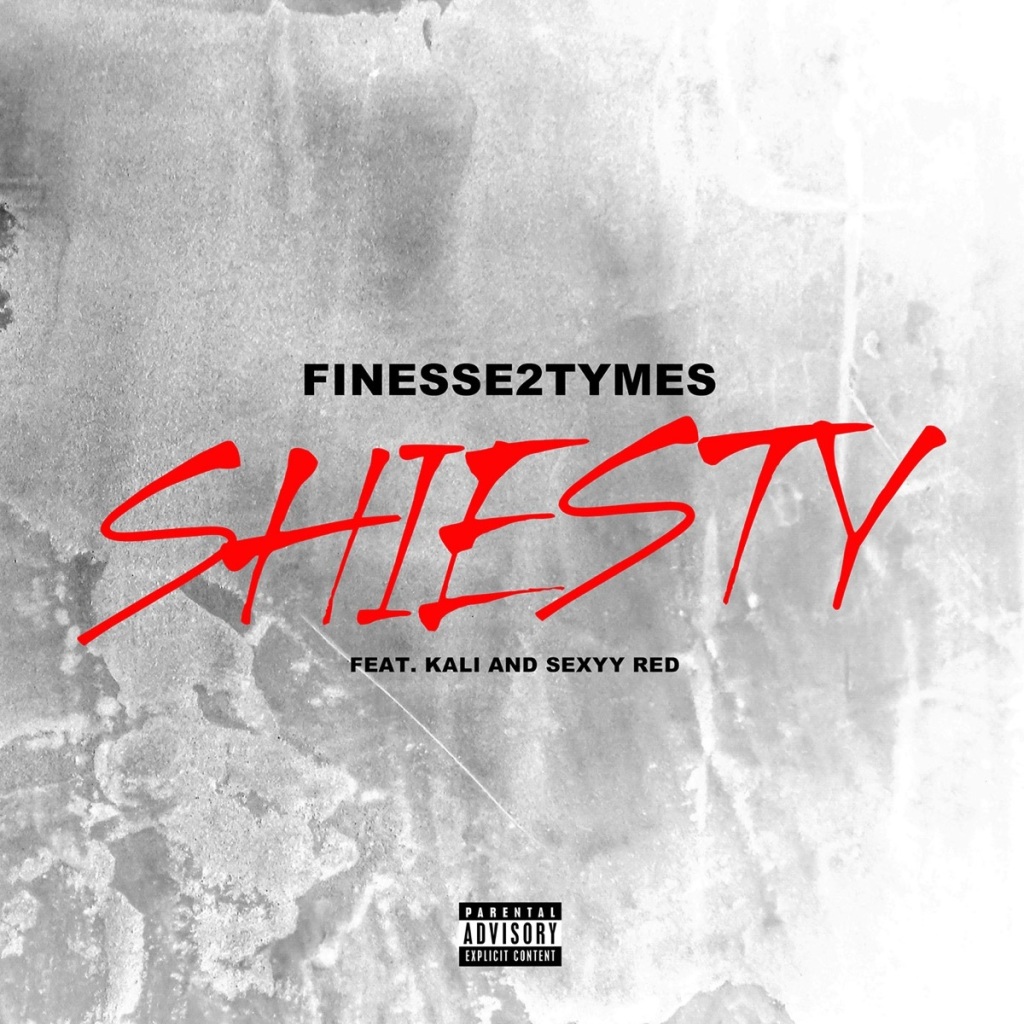 Finesse2Tymes, Kali, and Sexyy Red take pride in being high-maintenance on "Shiesty." Finesse opens the track with his baritone rapping, and while he seems taken aback by how pricy the women are, it's no issue for a boss. Kali and Sexyy Red bring their femme fatale energy to the bass-heavy record, commanding everything that the men have in their wallets. These three styles are different, yet they fuse together seamlessly for a track that men and women can love. Additionally, they get very vulgar and explicit, which is what the summertime is all about for some. – AS
Lil Poppa – Half Man, Half Vamp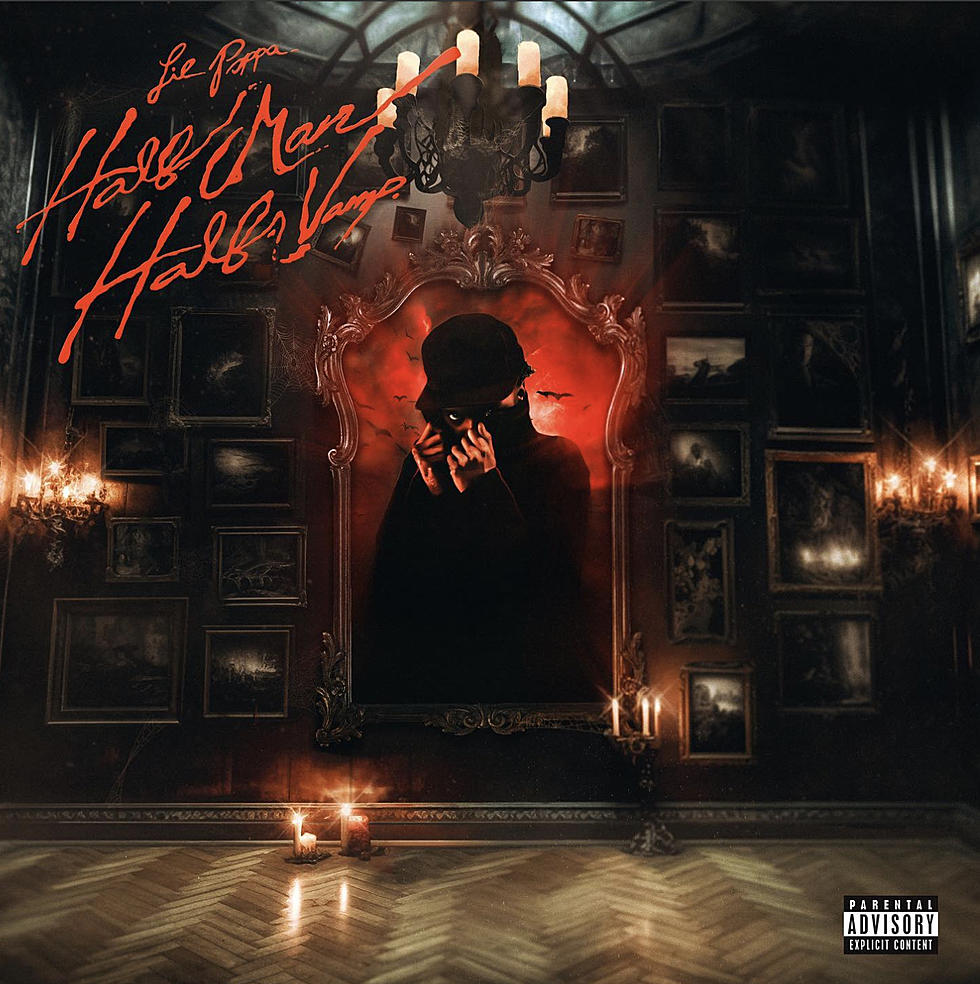 Collective Music Group's roster continues to prove itself to be among the strongest in the game, as Lil Poppa has the makings of being the label's next breakout star. The rapper shines on his latest release, Half Man, Half Vamp, a two-pronged long-player that showcases the various shades of his personality and artistry. On "Stop Going M.I.A.," Poppa laments the struggle from his calling as an artist and a neighborhood hero with the allure of the streets and the devotion to his crew. The album, which consists of seven tracks on each portion, leans toward more poetic offerings, with the Jacksonville rapper giving listeners insights into his life and the trials and triumphs in his life. – PB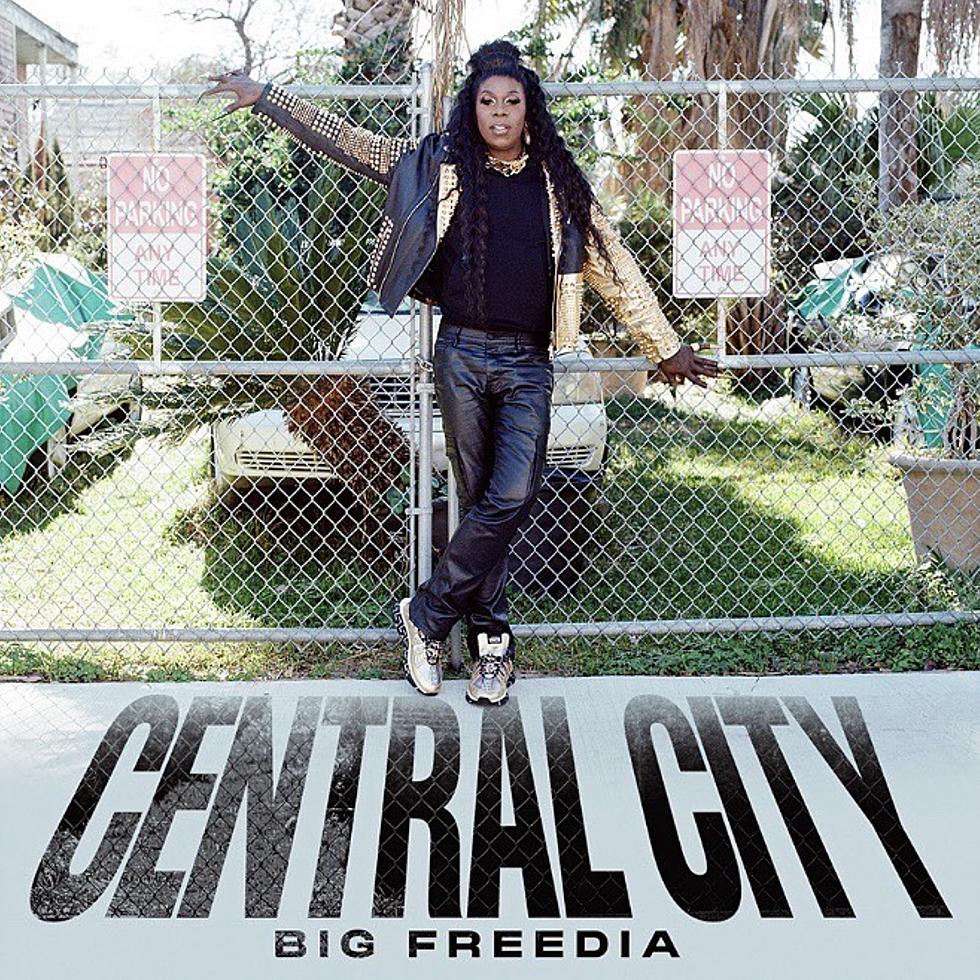 Big Freedia continues to capitalize on the momentum garnered from his recognition as being a vanguard for the Louisiana bounce and Hip-Hop scene. Freedia gets the party started on Central City, the first album from the multi-hyphenate in nearly a decade. Kicking things up with a charged up freestyle, Freedia links with Kamaiyah on the Mannie Fresh-scored "Big Tyme," an anthem for the strong independent women, that finds Freedia living it up "like it's '19'99." Positive vibes are in abundance on the Kelly Price-assisted thumper "Motivate Ya," an empowering number that finds the songstress crooning "Don't stop, keep pushing/ Keep praying, keep moving" while Freedia provides moral support on the ad-libs. Other songs on Central City to get active to include "El Nino" featuring Lil Wayne and Boyfriend, and the Ciara-guested single "100 Bill," making it a lively and enjoyable musical ride. – PB