Young Thug announces that "Business Is Business" album is coming on June 23; Features included are Drake, Future, Travis Scott, and more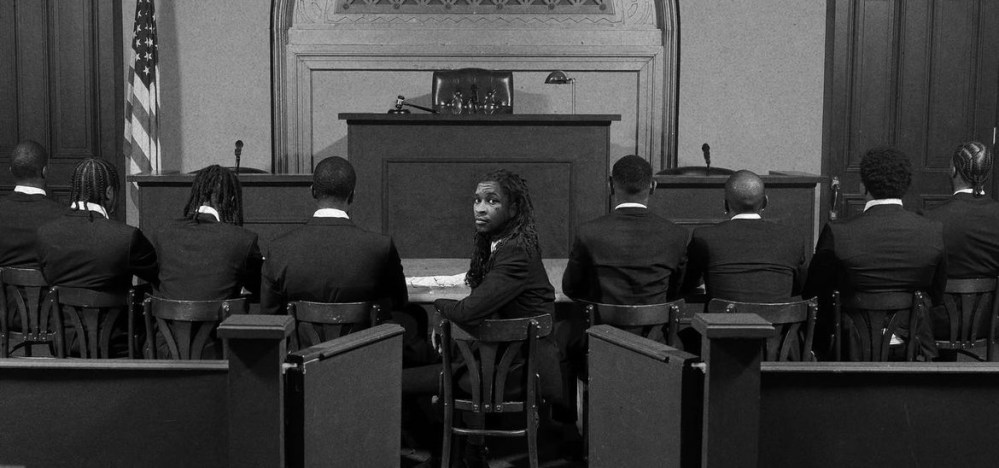 Young Thug announces that "Business Is Business" album is coming on June 23; Features included are Drake, Future, Travis Scott, and more
13390
Young Thug announces "Business Is Business" album  
Young Thug remains incarcerated, as his YSL RICO trial is still delayed. He's been in jail since last May, as he and 27 other members of his YSL crew were indicted, including Gunna. However, Gunna and many other members reached plea deals that got them released, in December. Last week, Gunna also went on to release his first post-prison album, which is "A Gift & A Curse."
Meanwhile, Young Thug is preparing to release a new album from prison. This is his "Business Is Business" project, which he announced on Friday afternoon. Furthermore, the official cover art and tracklist were also unveiled, which displays Thug in a courtroom. Business Is Business also being executive produced by Metro Boomin.
Business Is Business will contain 15 songs in total. This also includes features from Future, Travis Scott, 21 Savage, as well as multiple features from Drake. This is Thug's first album since "Punk" in the fall of 2021, which went on to become his third straight overall number one album on the Billboard 200 chart.
Check out the full tracklist and cover art for Young Thug's upcoming "Business Is Business" album, below.
Young Thug announces "Business Is Business" album