Young Nudy 'EA Monster' Proves He's A Top Tier Atlanta Rapper For The New Generation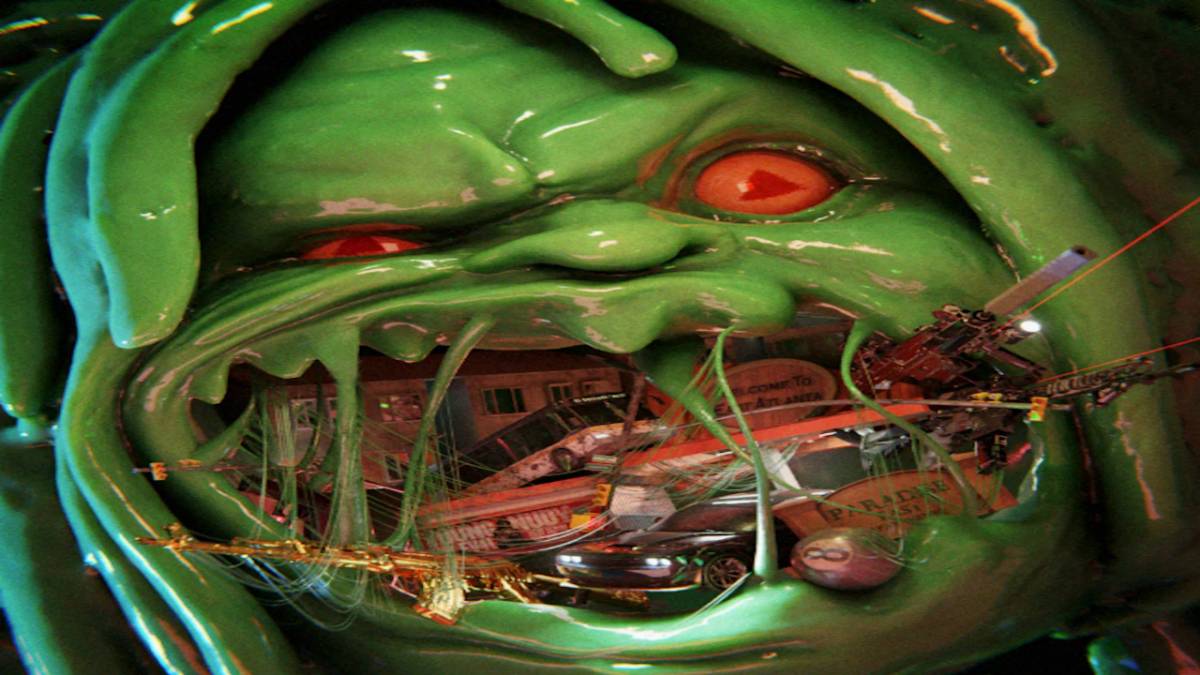 Young Nudy 'EA Monster' Proves He's A Top Tier Atlanta Rapper For The New Generation
81
After years of dominance, Atlanta's rap scene is beginning to lose a stranglehold on the genre. Young Thug and other YSL members are behind bars, Offset left the Migos and Akon is using an eponymous cryptocurrency to scam Africa (allegedly). While Playboi Carti still stands strong, Young Nudy may be seeing the second best reception out of the region. His new project, EA Monster, is dark, scary, funny, sad and exhilarating, but every part of his formula has been improved. The result is a comprehensive sampler of Nudy at his most vital, most twisted and most invested in his art.
Nudy plays a character, one devoid of humanity, which he routinely brings to startling reality. It's like if you rolled Tommy DeVito (Pesci in Goodfellas), Alex (A Clockwork Orange) and Guts (Berserk) into one entrancing, murderous persona who finds the process of defining good and evil and choosing good to be rather tedious. The fact that, after 10 projects, this character is still fresh and vital is a miracle of serialized fiction.
"Kitkat" and "No Chaser" are arguably too cute and poppy to work on the tape, simply because they don't contain some eerie, chilling sonic element. Nudy thrives with instrumentals that contain some such sound, such as the menacing bass rumbling throughout "Nun To Do", the ghastly whisper in the background of "Ready" and the buzzing in "Project X" that sounds like the faulty LEDs in a serial killer's warehouse. One could claim that a Young Nudy song is only as good as its beat, and the producers (namely Pi'erre Bourne, COUPE and Mojo Krazy) deserve their credit: the beats are consistently hard, and all fall somewhere interesting within the Atlanta Trap range.
As for Young Nudy himself, while his literary range is still limited to murders, robberies and the occasional cup of lean, his sonic repertoire has grown to foster an authentic diversity of styles.
On songs such as "Sick Of Slime" and "Fresh as Fuck," he's uncommonly aggressive, letting devastating insults and believable threats fly as if he's recording himself during a fit of road rage. In other words, he's' the rude menace we've come to expect. But, on "My Gang" and "Project X," he sounds uncharacteristically lucid, and comes the closest to singing we've ever seen him. His music continues to take on layers as he refines his craft and takes advice from more willing musicians.
While other projects explore one piece of Nudy's identity (DR. EV4L is a demented slasher while Rich Shooter is a relatively conventional Atlanta trap album), EA Monster is more wholistic in its approach. It's twisted, yet grounded, in reality, braggadocios yet unnerving. This cohesion sets EA Monster apart from other projects.
Young Nudy proves he has a formidable knack for innovating within his genre. If Gucci Mane is Larry McMurtry, Nudy is Cormac McCarthy, able to conjure the wicked macabre while linking his work by unseen threads to an established and familiar genre. Without compromising "realness," he has emerged as an artistic breath of fresh air in a rap genre that too often feels like a popularity contest. EA Monster effectively blends his street-horror sagas, wistful humor and earth-cratering beats into a tour-de-force of sinister anthems.
REPEAT ME